Discussion Starter
·
#1
·
I recently rescued a tiny baby that was intended for "food"...
Pootah is appx 2 weeks old, eating and having regular BM with my assistance, and sleeping a LOT. He opened both eyes last night, and oh boy! is he ever HOPPY when tummy says, "meal time!"
My exotics vet has been helping me along so far, and I am hoping for the best.
Here's my little angel, Saturday evening...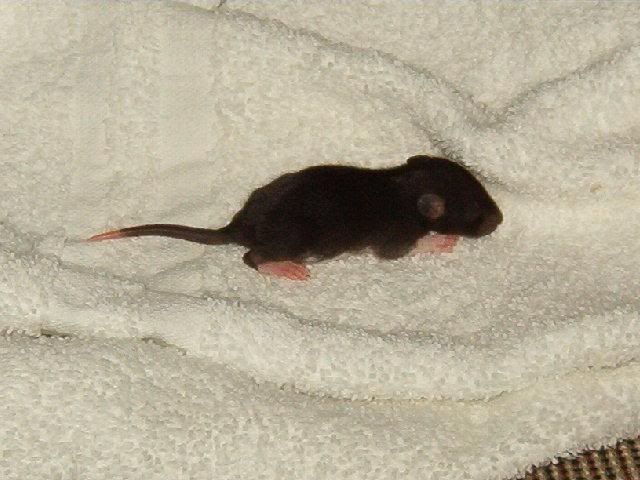 and Sunday morning...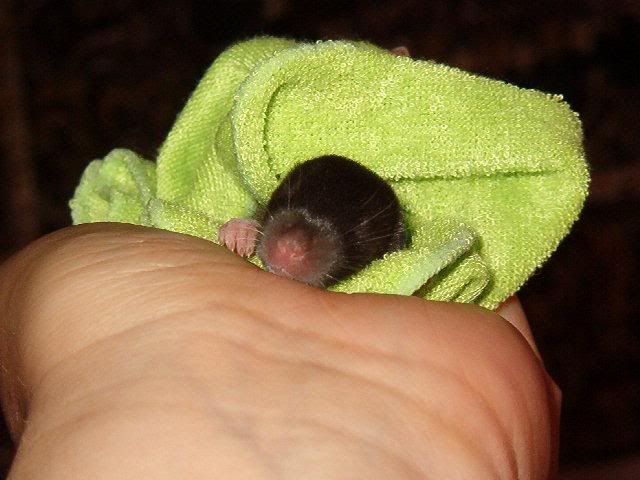 No pics yet today... he seems to have taken a liking to the space between "my girls" and I am not into exposing myself 8O LOL
I have been giving him Isomil with cereal, BeneBac, Pedialyte, a little goat milk with cereal and Gerber 2nd fruits... we just started the more solid cereal and fruit today, actually. He sleeps with me, hangs out with me almost the entire day (doesn't take a shower with me, but that's about it) and has surely stolen my heart.
I was just about to run out and get some Nutri Cal for him... a dietary supplement... but I wanted to find a forum for RAT LOVERS first
So, HELLO EVERYONE!!!
Pootah and I are open to suggestions, ideas, help and all that... Thanks!!
~Aminah