Discussion Starter
•
#1
•
Hi everyone!
Unless I'm having a total brain lapse, I'm sure that I've forgotten to post pictures of my boys. I've posted a lot about them in the past month so here is an opportunity to put a name to a fuzzy face.
The first picture I took of Linuce! He came out to see me before the long ride home.
I swear he was smiling at his nice, new home.
Then along came Andy. What a sweet heart.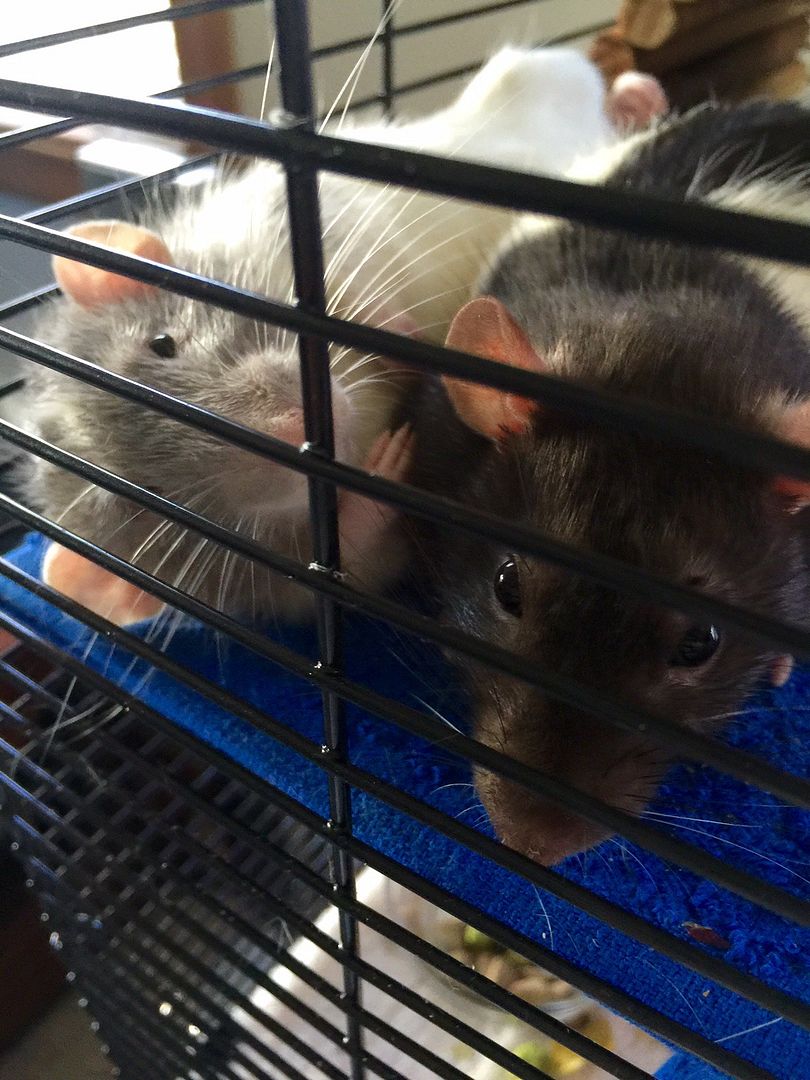 At first they got along, kind of...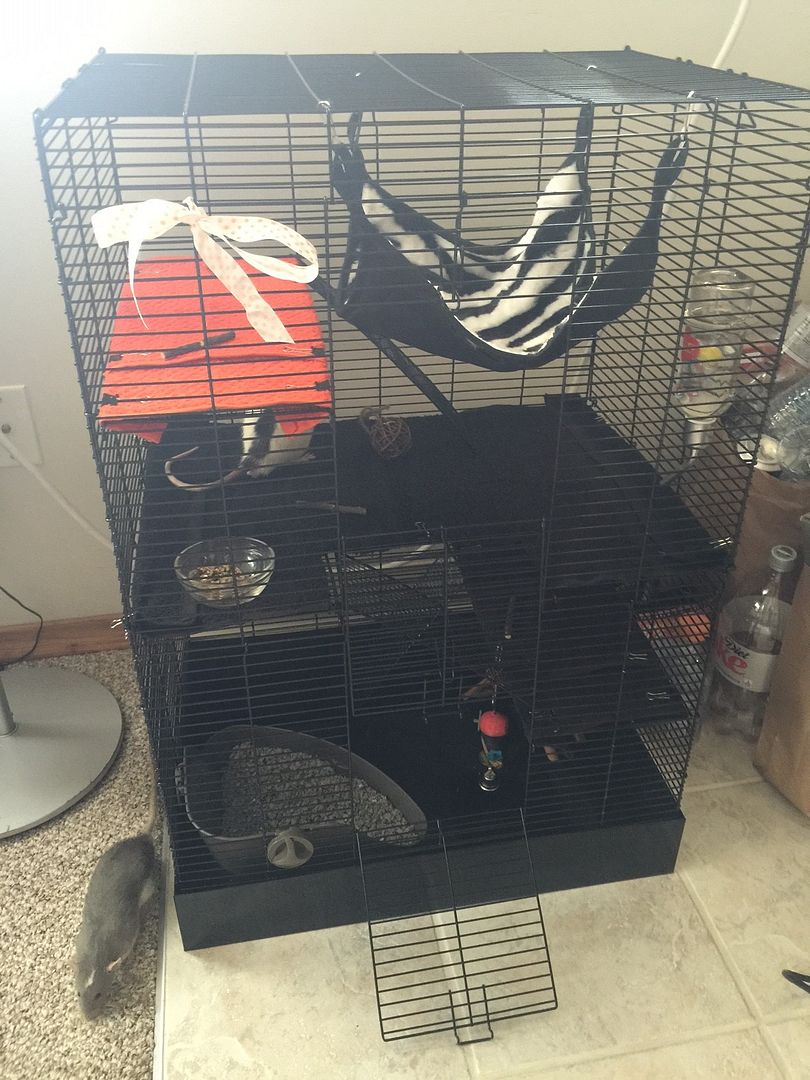 The boys old Rat Manor on Halloween.
Liney passed out. At this point I absolutely loved watching them do everything...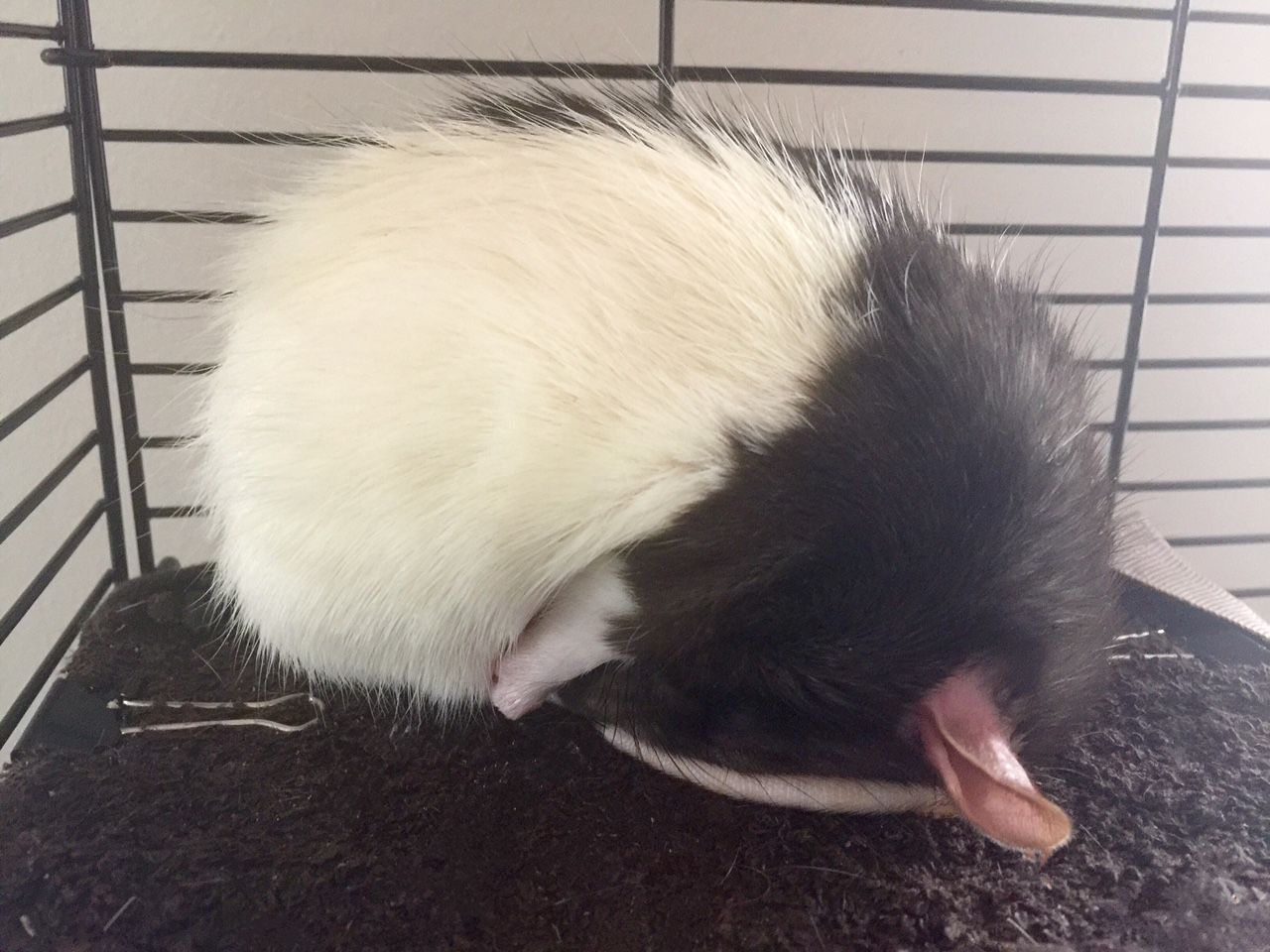 Andy doing his Yoga.
Road trip! The boys were very upset with me that I wanted to take their hammocks down. I finally got my way before we left and stopped for gas. This is Linuce protesting. They soon got over it when we stopped for a treat at McDonalds.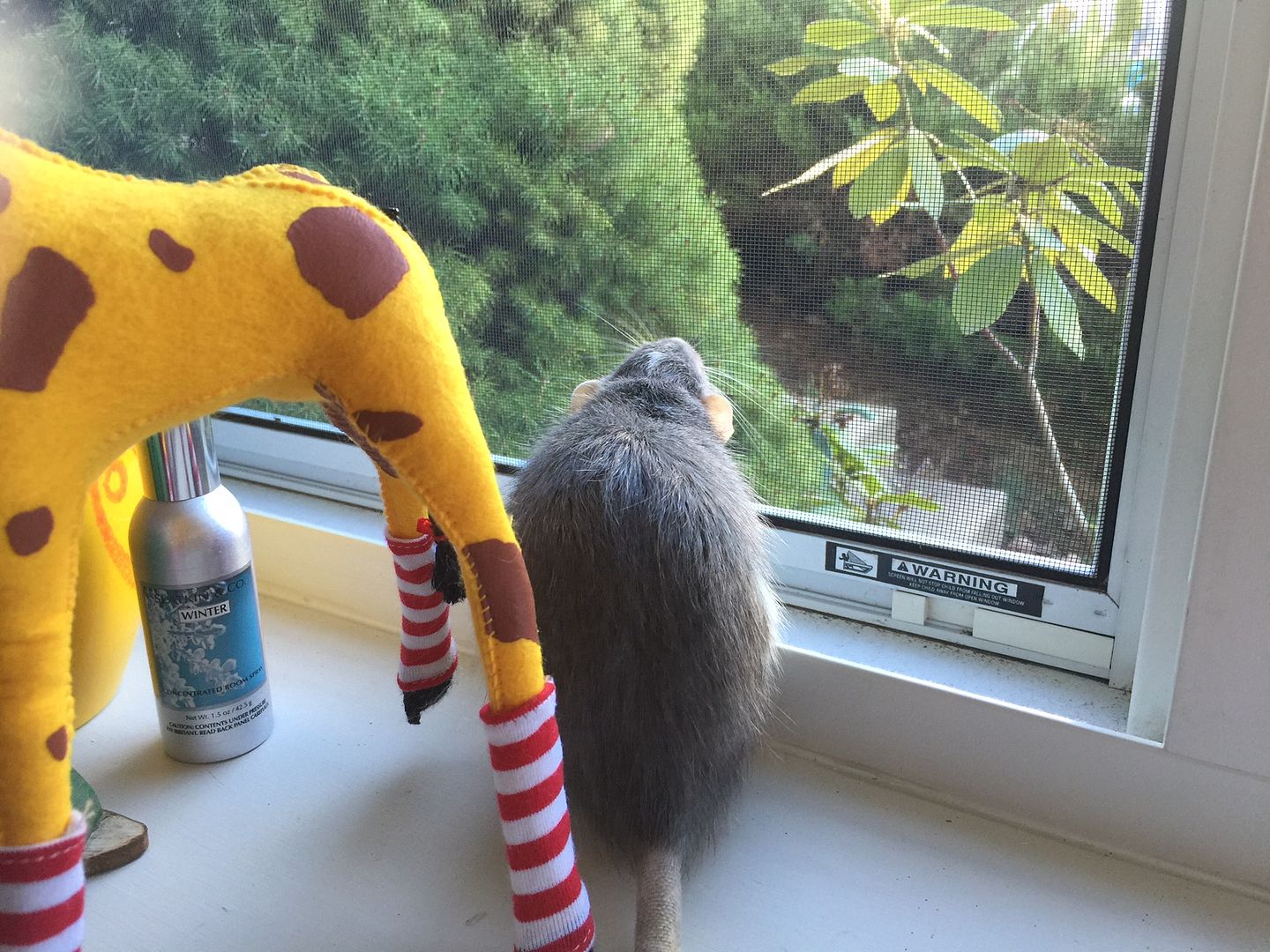 Linuce was really enjoying the open window on this day. I love how chunky he looks!
Linuce was a sick boy at this time. He had a URI which was finally treated by the vet. Nevertheless, I think he looks very regal.
Andy LOVED the Christmas tree. I think he was really sad when we took it down.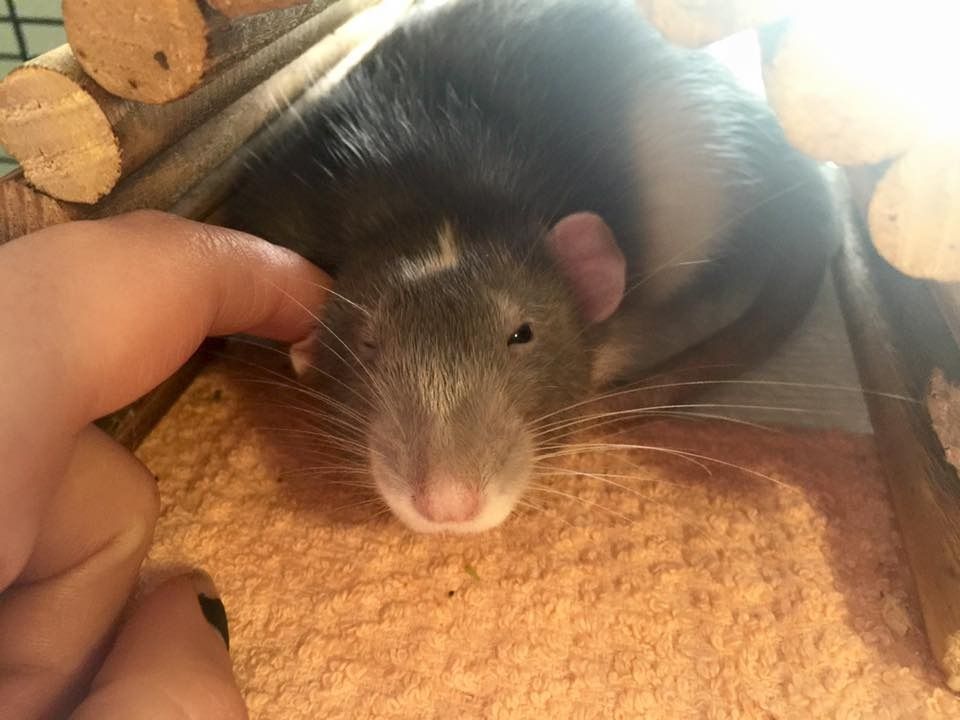 The last night in the Rat Manor.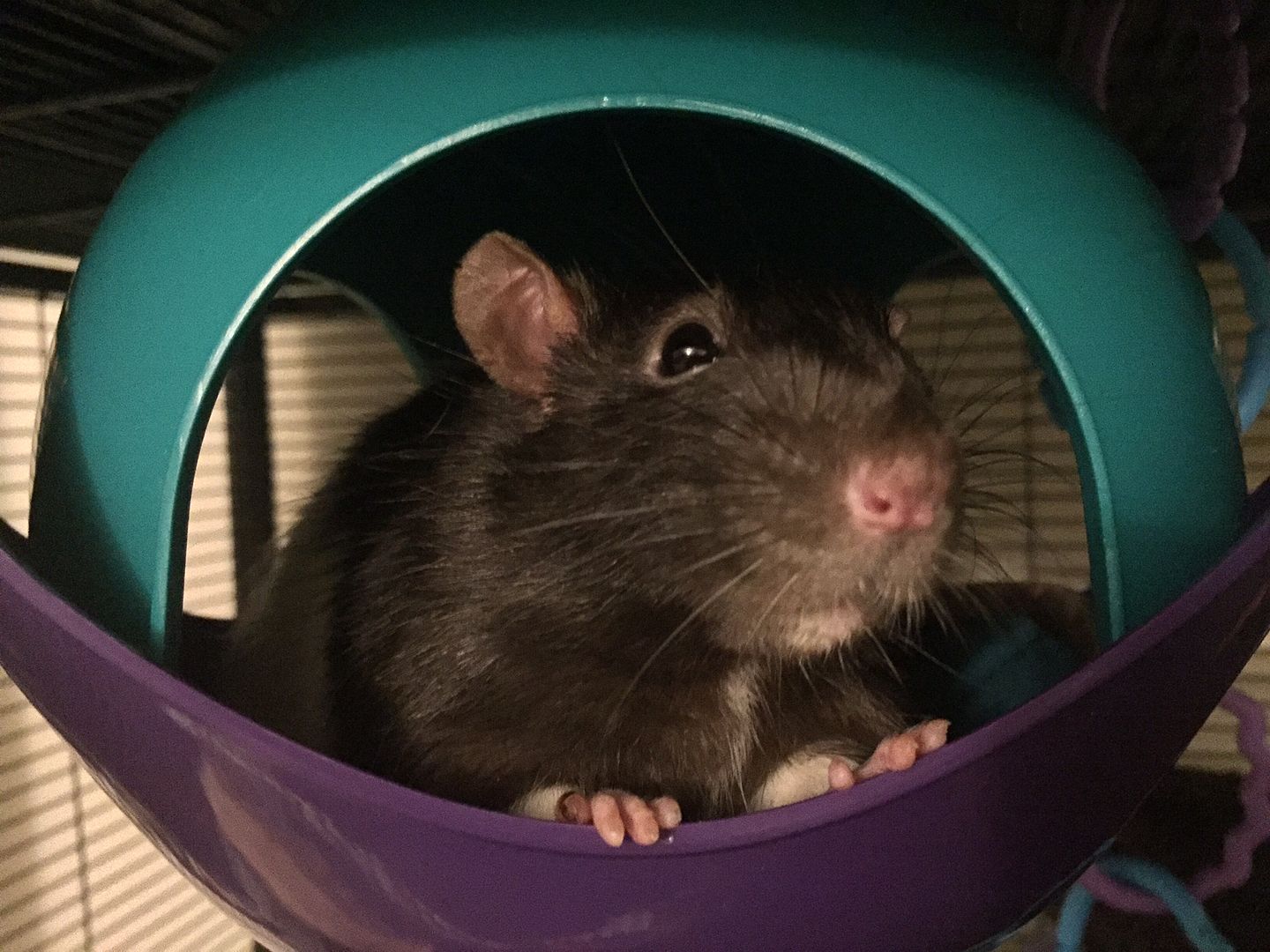 I spoiled the boys when I got the Critter Nation. Andy particularly enjoys the space pod.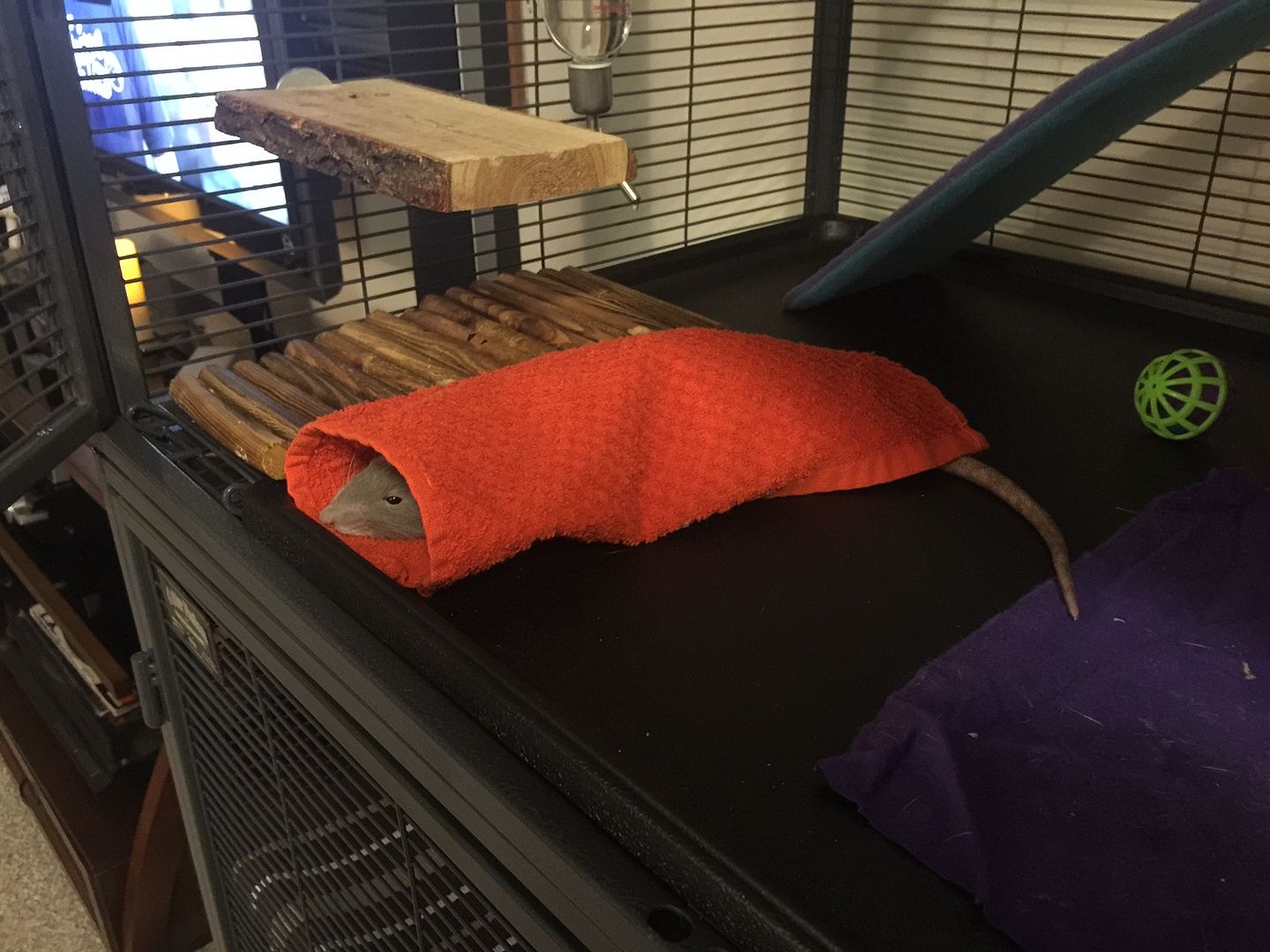 Upset that his linens were in the laundry, Linuce wrapped himself up like an enchilada. So cute!