Discussion Starter
·
#1
·
For liking their meds?
Lisbet with her zithro...runs for the cage door when she knows its Treat Time :roll:
The Horde (I medicated Brie, Kamali and Kyrie)...the almost empty syringes were attacked!
Aura, her micro-eyed daughter Lucine and her other daughter Prima
And then Terra, Aura's other daughter, Dilbert on the bottom and Kamali the sick one.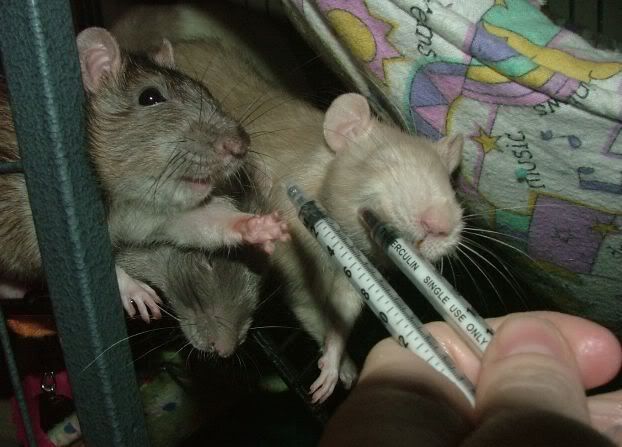 I still remember the Game of trying to find the food or treat to mix their meds with to get them to eat it.
*doh*