Discussion Starter
·
#1
·
I had promised pics of Bert and Bastian playtime a couple of months ago *blush* finally got them!
I brought this paper bag home from work. I think I will have to ask for paper grocery bags more often! Not only are they better for the environment, they make excellent rat toys! It's Bert's new favorite toy. I rustle the bag and he comes running to go inside then cleans himself. Bert is very concerned about maintaining his lovely skin.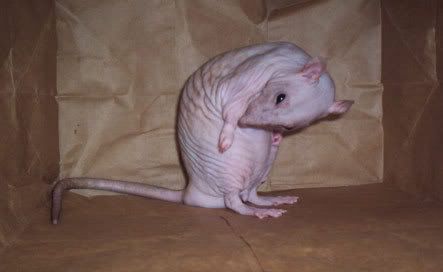 You've gotta wash those 'pits cause they can get to stinken during a good play!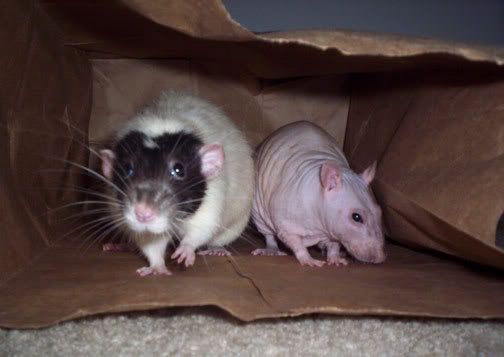 He eventually let Bastian in.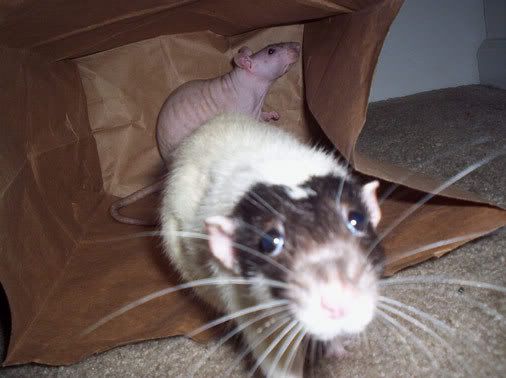 But Bastian wanted to show off his whiskers to the camera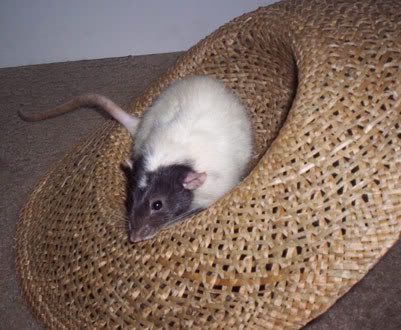 Bastian looked rather cute in that hat. It's fun to put the hat over him and watch it walk lol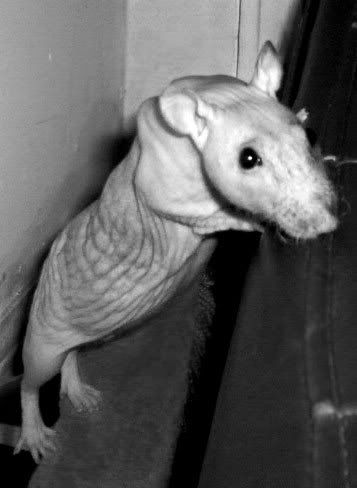 Nakeds look good in black and white!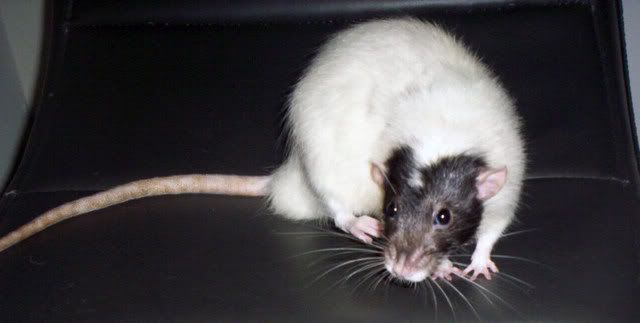 Bastian looking good, somehow he managed to hide that shaved spot!
And some pics from the past: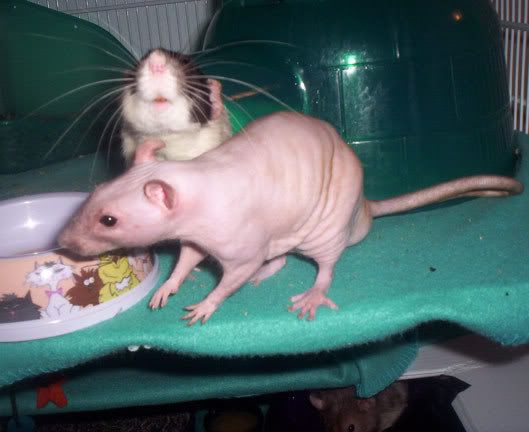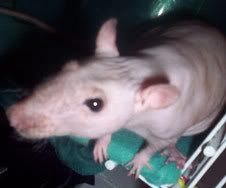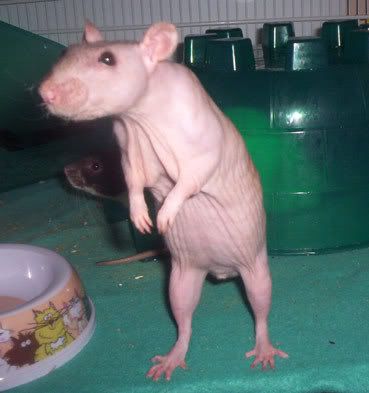 Gotta stand for something!