Discussion Starter
·
#1
·
Some may remember me posting pics of Bert's scrotum when he was young.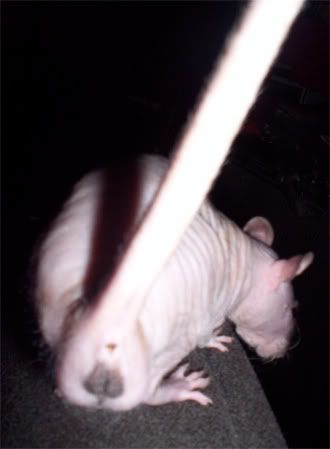 I know such spots are normal with hairless rats and found that out after posting this picture. But recently a mole like squishy lump has developed.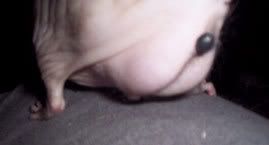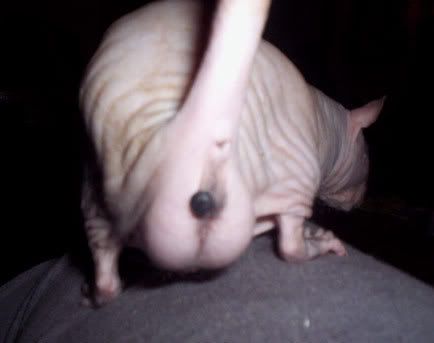 I had Dr. Mercer look at it. She's the main vet that I work with and only dabbles in exotics. Most of what she knows about rats she had learned from me mind you. She took on quick look (we were busy that day. I expected an aspiration/microscopic exam but oh well) and said she would have it removed asap because it looks like a possible melanoma. I hadn't thought too much of it as Bert has always had a black spot back there and Bastian occasionally nips at it (in play) but when she said that I got scared. I hope I hadn't put it off too long thinking it was normal (I've known it was there a couple of weeks but hadn't done anything about it because I wasn't too worried and it was too cold to take him out for something I wasn't worried about. This was the first warm day since it happened)
I'm going to talk to Dr. Paul today about it. I tried to call him earlier but he was out for a couple of days. Hopefully we will be able to schedule a lump removal/neuter for him next week.
Has anyone else had this happen? I've not been able to find anything in rat guide and when I look up melanoma on other rat sites I find a scabby skin disease. Bert has healthy lovely skin other that that lump! Could it mutate into a melanoma? Should I get the tissue tested and if it tested possitive for skin cancer what would be my next step? Or should I just wait to see if another spot pops up later in life and hope I caught it early enough?
Money isn't as tight as usual lucky enough with me taking on a second job but I still have to be careful as there are other things that need to be taken care of. That's why I ask about the tissue testing because if it isn't necessary I would just save the money for other uses (dental cleanings are needed for all cats and all ferrets but Gidgett)