Discussion Starter
·
#1
·
So a week ago I went to the pet store for some rat food and came across and loving cute hairless boy. I resisted temptation but going there again, the little guy was still there O_O He seemed healthy and LOVES people, he is incredibly social and INCREDIBLY curious and playful. I couldn't pass this lover up even after reading hairless tend to be more prone to health problems D: But here he is:
Oh and that is the quarantine cage, I have a larger wire cage but plan on making a HUGE wire cage next weekend XD I have plans on it being multistory and it will have to house three rats after quarentine is up. Yeah I know no aquariums but that is the only spare cage I have and I will keep it clean. It will only be a couple of weeks anyway.
And yes it also has a wire mesh top secured with cage clips.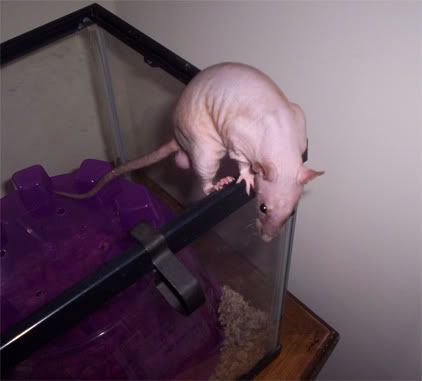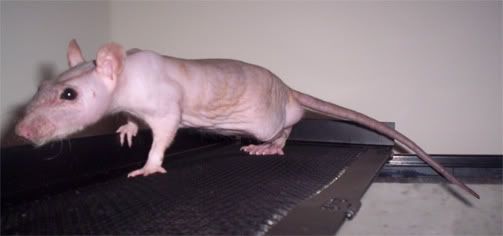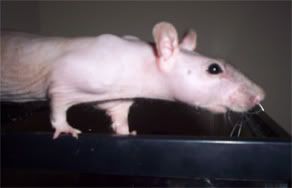 So any ideas on names? He is very spunky curious and outgoing. He does still seem a little timid, usually when he spots a cat but he's comming around to his surroundings and seems to love it here.