Discussion Starter
·
#1
·
Yes, a grand hello from Canda. We got our dumbo ratters Toby and Mocha about a month or so from our local breeders-cum-petshop owners and they have been thriving. Don't let the name fool you, Toby is female and was purposely named so. I just couldn't resist giving her the name. My brothers and I have already fallen in love with the little monsters and stumbled upon this forum while expanding upon our growing knowledge of rats and ratcare.
The girls say hello, and I was wondering if anyone can tell me what colour their beige-gray colourings are. Fawn, Tan, something completely different? I haven't a clue as I have no experience, and most photo references I've come across are hard to compare them to.
Here's a photo of each of my girls.
Mocha (or Mo as I prefer)
And Toby my darling little odd-eyed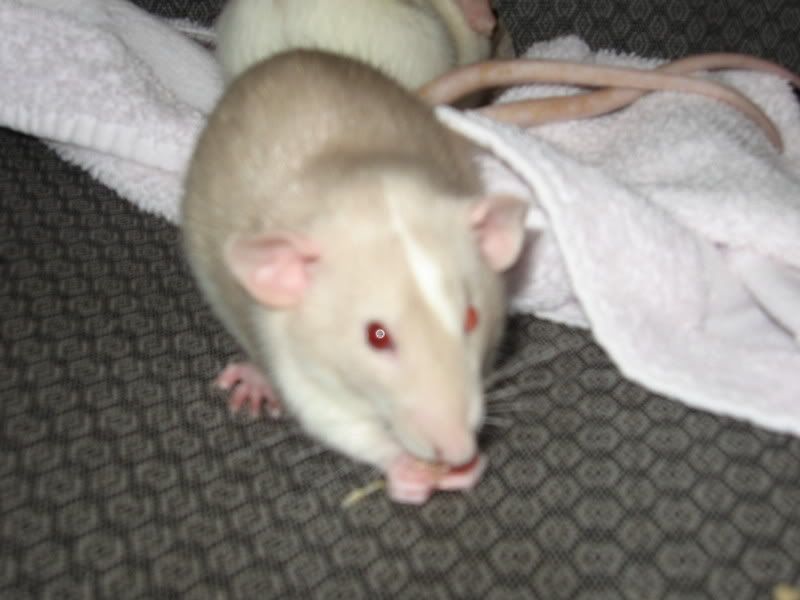 And sorry about the large-ish size of the photos ^.^'