Discussion Starter
•
#1
•
Another christmas crisis! GAH!!!! Will it ever stop?
So, I've just taken Daphne for her free range time in the bathroom - and noticed that her eye is bleeding inside the eyeball!
A little history - she's always been prone to eye infections etc. Over the weekend both of her eyes swelled up (her eyelids should I say) and there was quite a lot of porphyrin build up. SO, I took her to the vets yesterday who said it's probably an allergic reaction and gave me some anti-inflammatory eyedrops to use once daily. I put one drop in both eyes (although she was struggling so much I'm not sure it actually got the eye - I was going to give her a proper drop tonight when she hasn't been wound up by the vets).
Today, one eye is absolutely fine - the swelling has gone down completely. But, the other one, like I say, has bled inside the eyeball! There's no evidence that she's been in a fight and the eyeball has been scratched (she's got no scratches on her body, only one bite on her back leg which is probably from rough housing with El Meano Max. There are no scratches what so ever near her eye - as you can see below). She's not paying any attention to it and does respond to movement on both sides - so I don't think she's blinded by it (or at least I hope not)
What do you think it can be? I've never seen anything like this.
Also - there's no discharge at all. I've taken as good-a pics as I possibly can.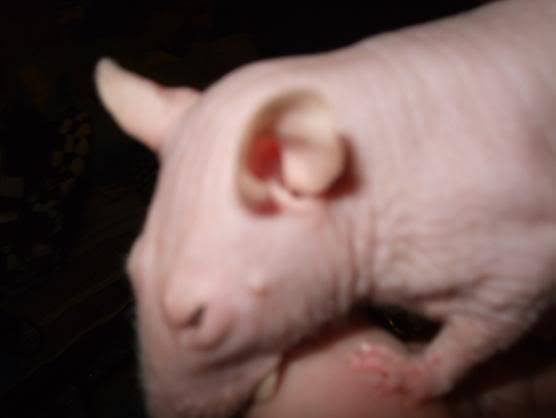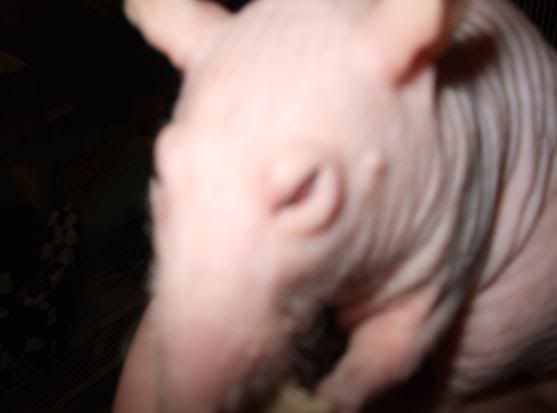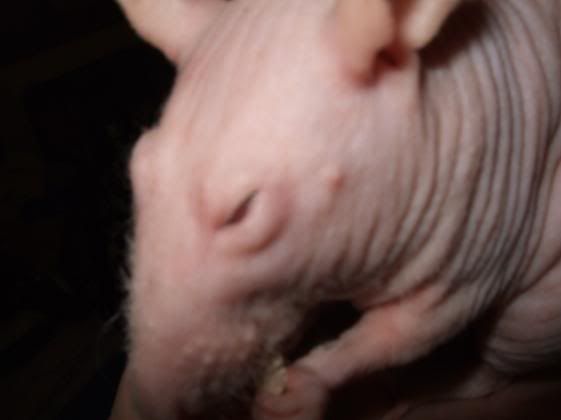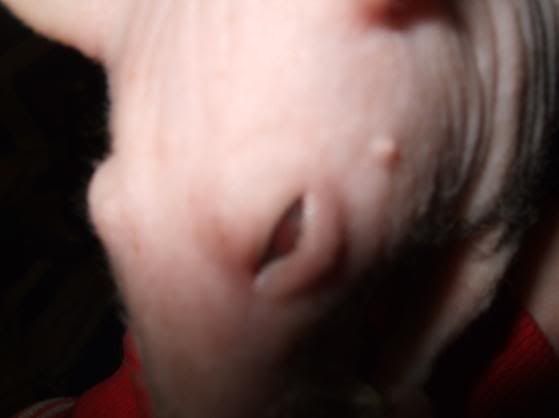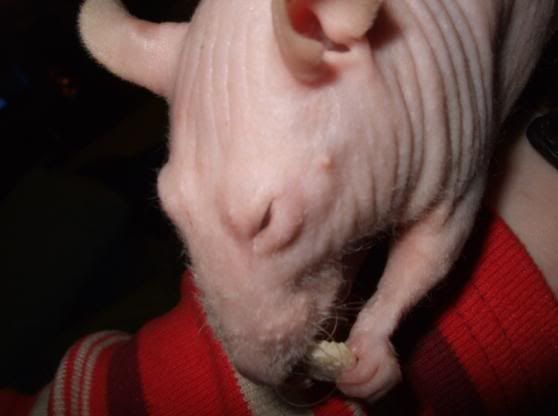 And I know you can't see it very well so I've done this rough paint sketch of what the eyeball looks like. As you can see, it's cloudy and there is blood and some yellowish liquid - could it be infection?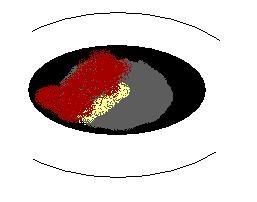 Yeah, ok. I'm no Monet.
She finished a course of Baytril yesterday - I'm considering putting her back on it, just in case. What do you think?
Edit - I've not given her her eyedrops tonight, in case they're the problem (I doubt it though) - I'll be taking her to the vet tomorrow.