Discussion Starter
•
#1
•
She's my old sweet gal.
When I first got her from the SPCA, she was very shy and quiet and fearful of me. I don't know why I called her Loki. But she sure worked her way into her name. She was so full of life, always climbing where she had no business, getting into trouble. Finding food, finding toys... she was definitely my mischief girl.
She's not the same my sweet Loki. She now loves nothing more than to cuddle on me. She still goes for her treats and food but if I'm nearby, there's a Loki on my foot.
I think she's also got some dementia. She doesn't exactly know where she is, she will sometimes walk off the shelf or into the bars. When her front stops to eat, her back legs will continue. She licks the air and she keeps her eyes squinty. My super rat Loki... celebrating your life and hopefully more to come.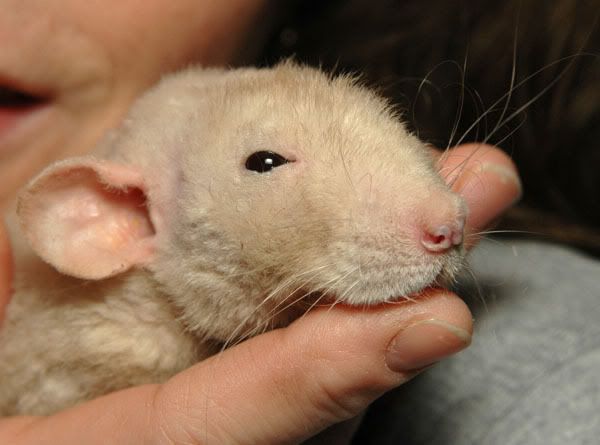 Some of you may be familiar with my YouTube videos, Loki is in several of them.
http://www.youtube.com/watch?v=EoSrrPIaoMM
http://www.youtube.com/watch?v=zo4o2oJiEoE