Discussion Starter
·
#1
·
I walked into my room and Betty jumped up to greet me and I saw a dark spot on her side that looked like blood. I totally freaked out and ran over and opened her cage (not picking her up in case she was very badly injured). She came out while I grabbed some medical supplies and turned on some lights only to find it was chocolate! (I treated her earlier) :roll: So I took some pictures and cleaned her up the best I could (I figure she'll take care of the rest or it's to the bathtub!).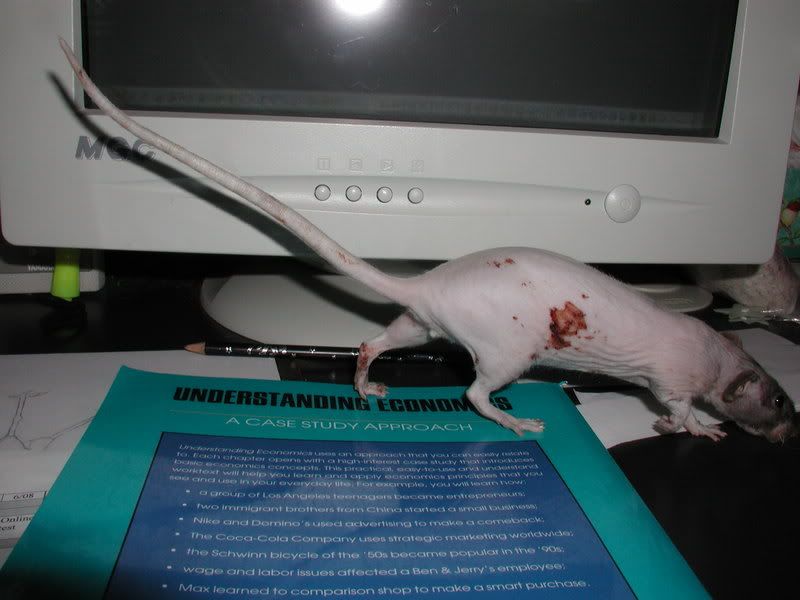 Please ignore my messy desk.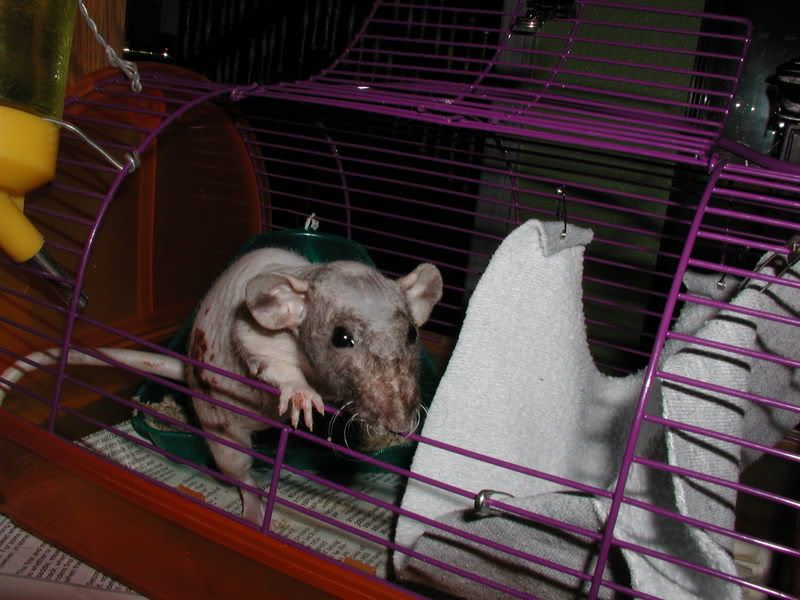 She looks rather content with herself.