Chunks of fur came out randomly
Hello!
I just noticed that my rat, Holly, has several chunks of fur missing. There's something orangey-yellow where the fur is gone. What might be causing this?
The chunks aren't too large, maybe from half the size to the size of a rat eyeball?
Thank you!
I found this picture online when searching for mild cases of rats with mites
Sensitive content, not recommended for those under 18
Show Content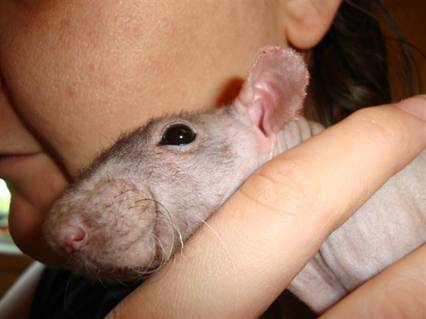 \
It looks like that but not as big and I'm not sure if it's quite so red; Holly won't sit still for me to check. :T Does this mean she has mites?