Discussion Starter
·
#1
·
We'll for the longest while. I was under the impression that Duncan was a Black Broken Pattern Irish. Because of the information given on
AFRMA-Fancy Rats
Standards with Pictures. But I was told he was a Broken Pattern Berkshire. But according to the AFRMA the Berkshire has a Full white stomach/ feet/ and tail. And that is not what Duncan has. And the Irish has White feet, White tail tip, and a white spot on the stomach. Sure Duncan's spot was large, so I just thought it was a broken pattern on him. But now, today I took a pic. And am thinking it is a borken Berk marking. I just wanted more opinions.
PICS INCLUDED
When I got him...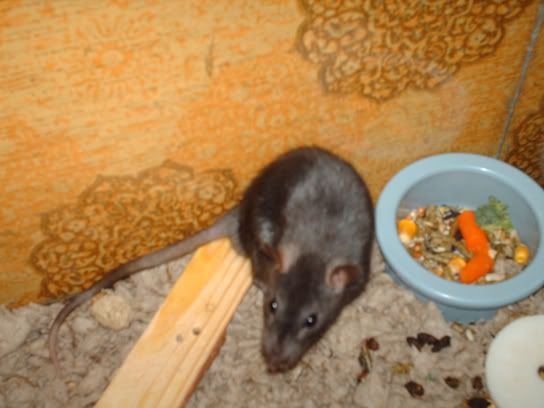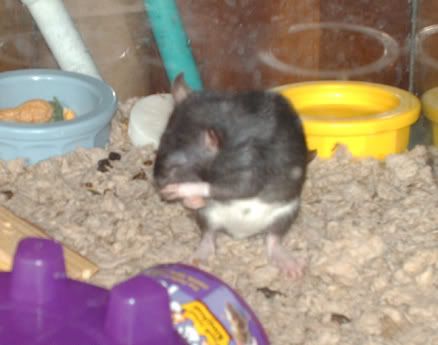 A month later, his back fur.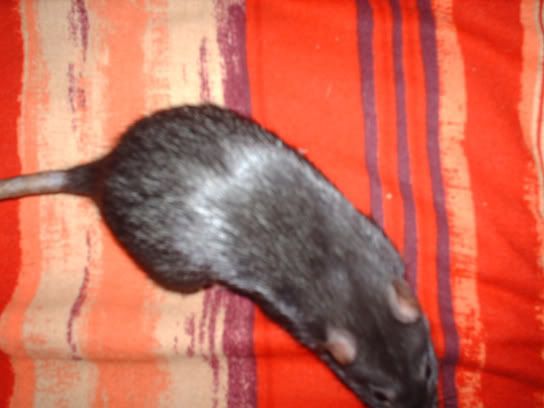 And now today, with his underbelly. He is fully exposed. I feel bad for him.