Discussion Starter
•
#1
•
??/??/07 - 16/01/08.
Over the past few days Dotty incision started to get scab like things on it. Turns out that she had a abscess under her arm and all along the incision was full of pus. Also a bit further up from the incision she had a blue patch - which could've possibly been poisoning from the abscess.
I have just taken her to the vets and she said that altho she could up the antibotics, she couldn't be sure whether it'd work. I would've also had bathe and squeeze the pus out along her abscess under her arm, which I knew I'd never be able to do - I feel like such a bad rattie owner - as she wasn't all that keen on being handled properly and restrained.
Altho she wasn't ready to go, I knew it was her time. Especially as I knew that I couldn't provide full aftercare for her and in the end the abscess under her arm could may have well gotten worse and I didn't want to see her slide downhill so quickly.
I love that little girl so much. I'm so sorry that it was before her time to go, I did it with all the best intentions for her
I hope she can forgive me
I know Roxy and Doris are going to miss her so much, as I will and am. My poor baby had been through so much.
I love you Dotty. I did all the best I could for you. You're going to be so much more than missed.Please forgive me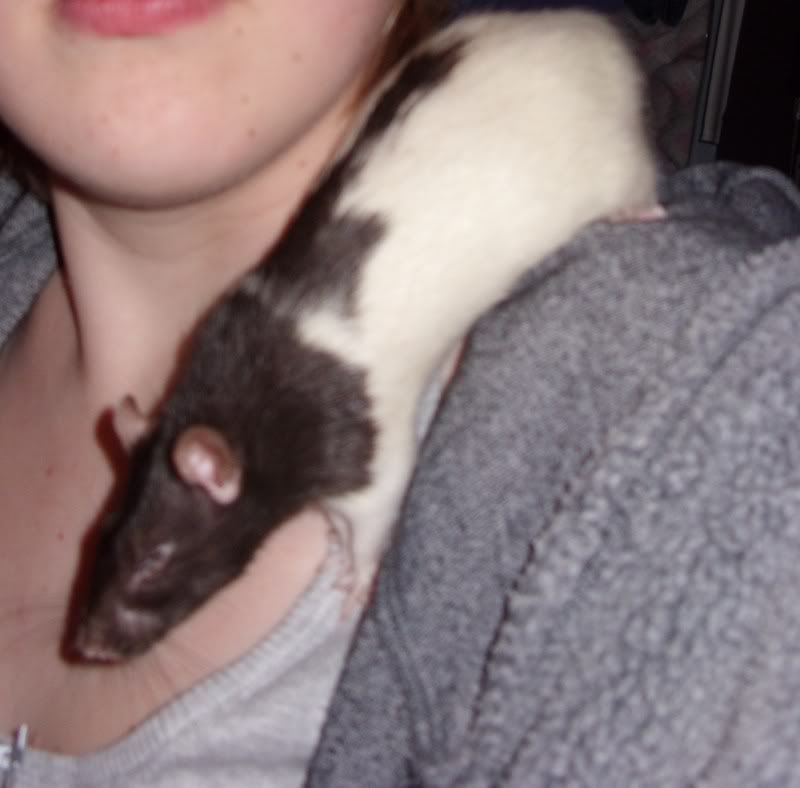 She's gone forever and I can't believe it