Discussion Starter
·
#1
·
It arrived yesterday and we set It up! Greta has been bouncing off walls checking everything out. Fawn Is more cautious and slowly checking it out.
Any suggestions on what to do to make it even better for them?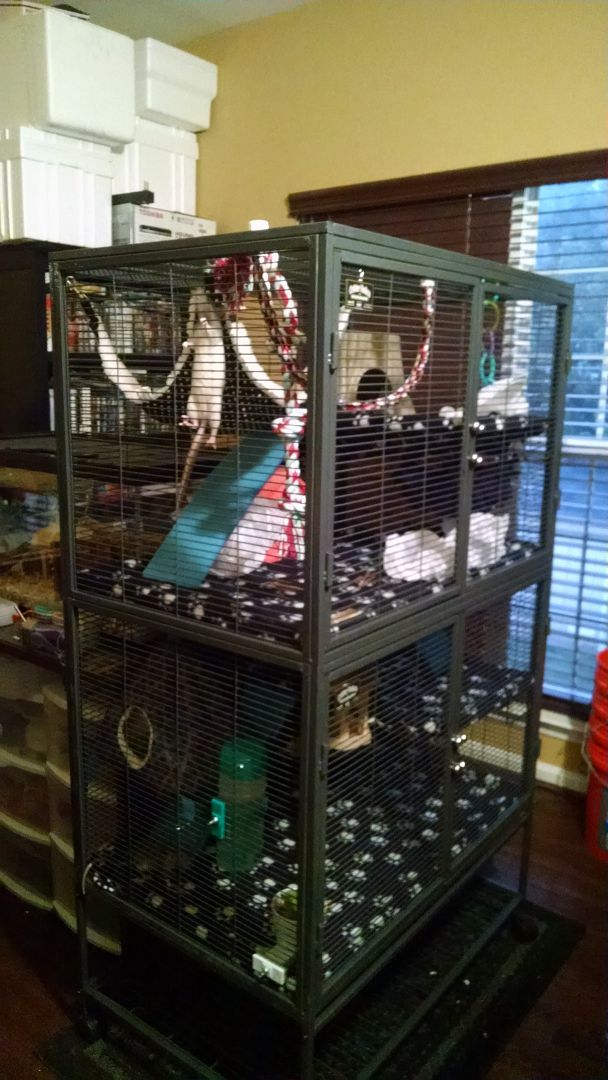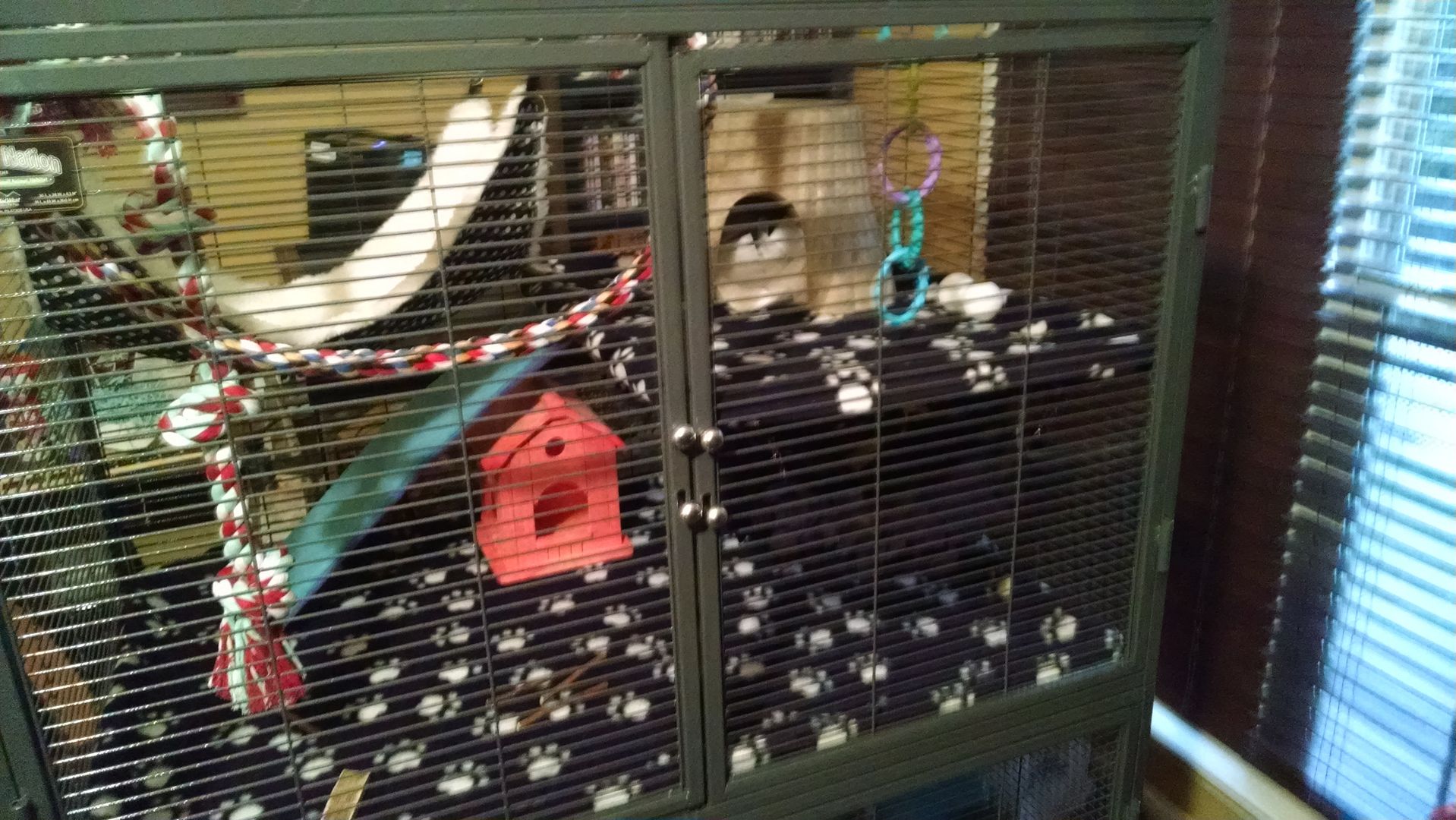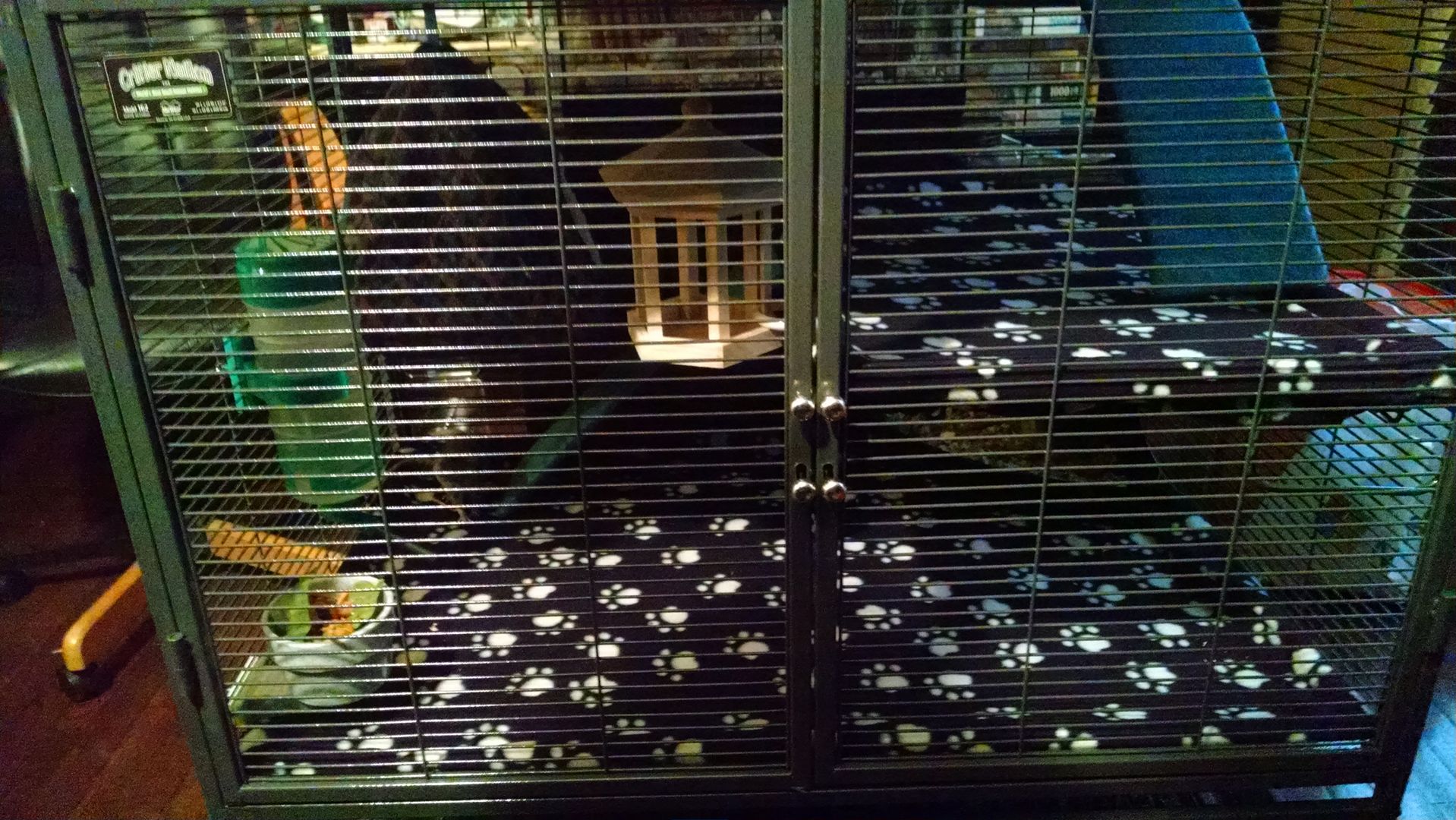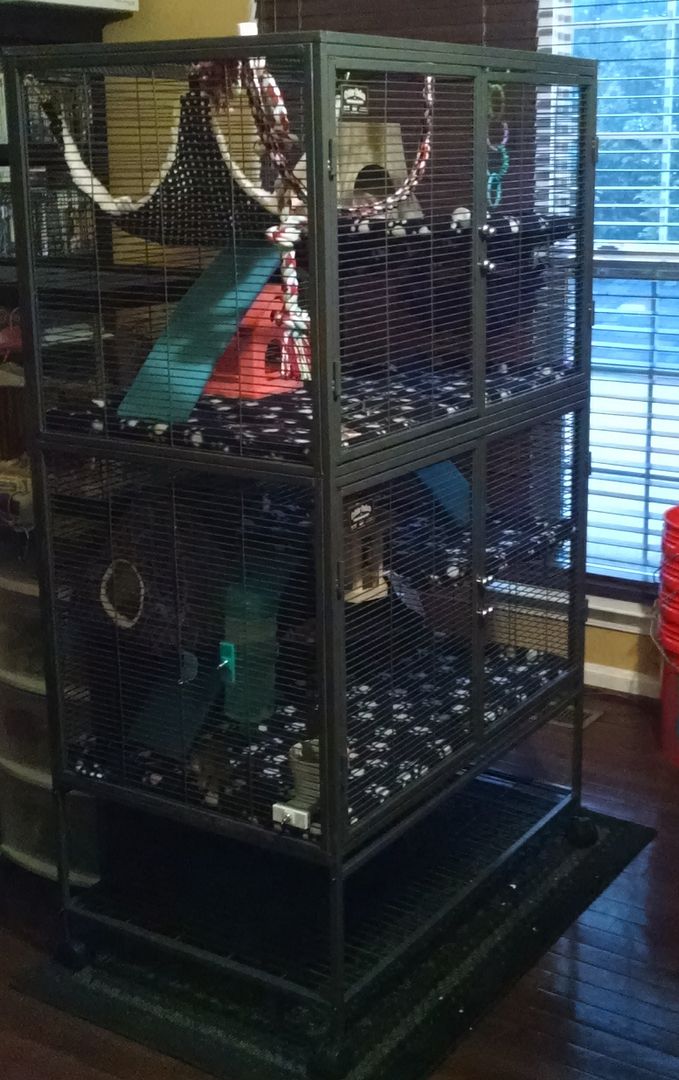 HA you said I couldn't get on top of the water bottle! Yes I can! (Greta)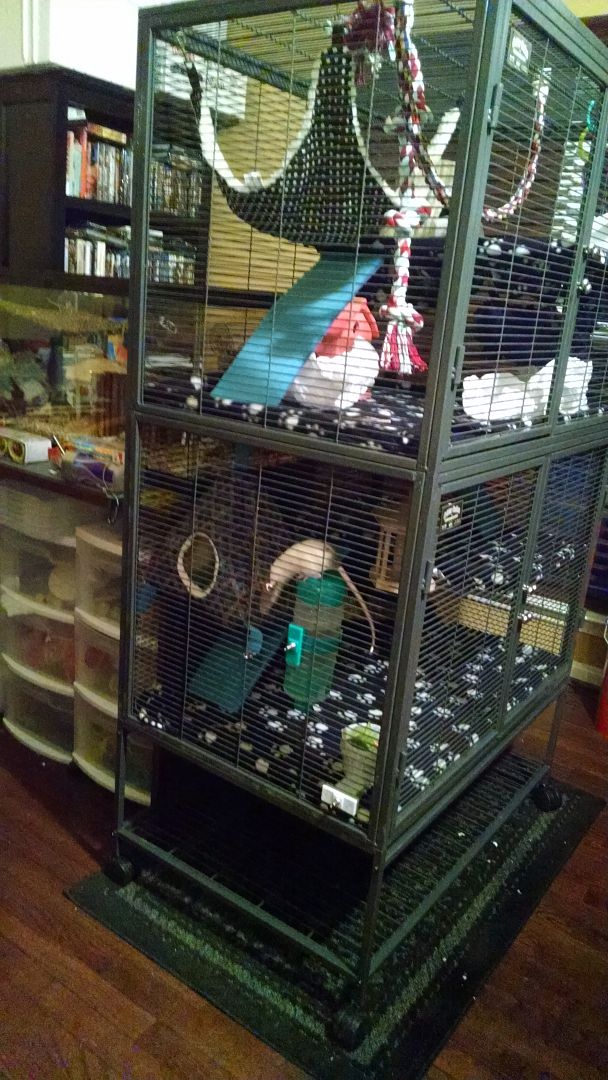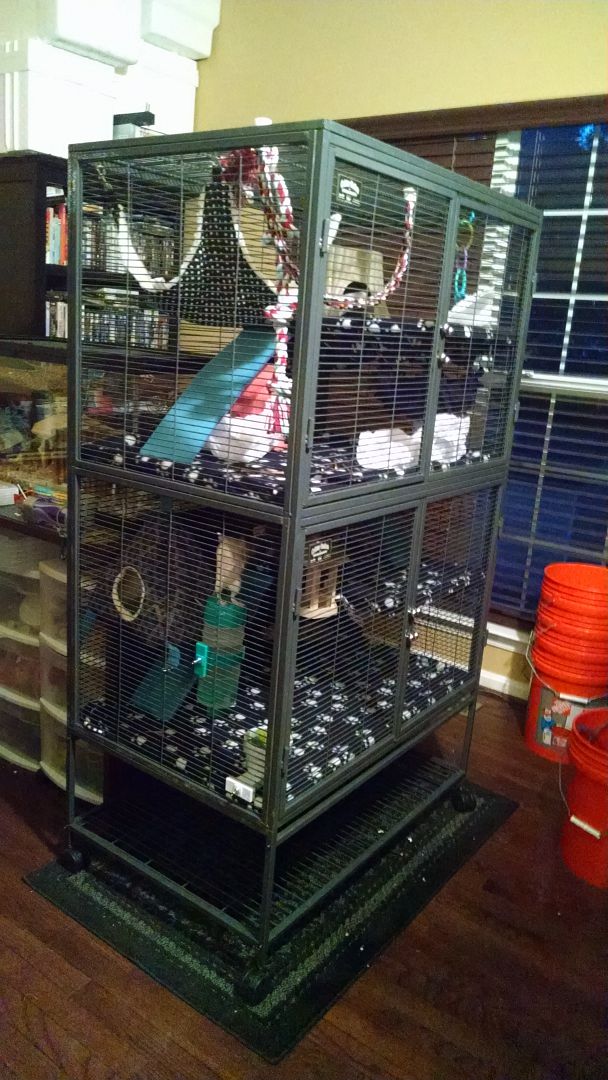 Greta- look at me go!
We were cracking up as Greta can climb up but once she gets up on the side of the cage she hasn't figured out how to climb down so she climbs sideways until she reaches a shelf to jump on.