Discussion Starter
·
#1
·
Cheesy, but cute.
Anyway this is my new rattie, I acquired him yesterday.
He's a pretty happy active little guy, likes to run around when he's outside his cage. He's pretty hyper too actually.. I guess it's because he's still somewhat young. He'll probably come around now soon and start running around and hanging off his hammock by his back feet :lol:
Anyway here's some pictures of my handsome boy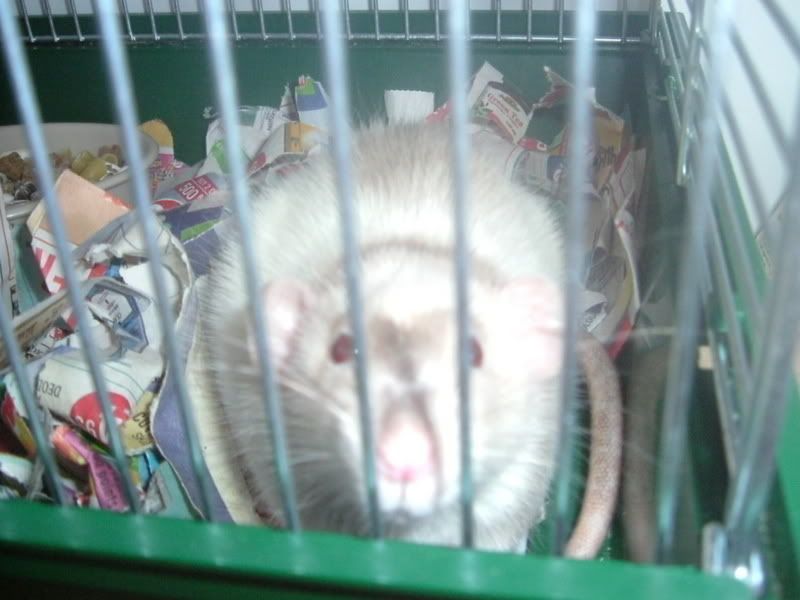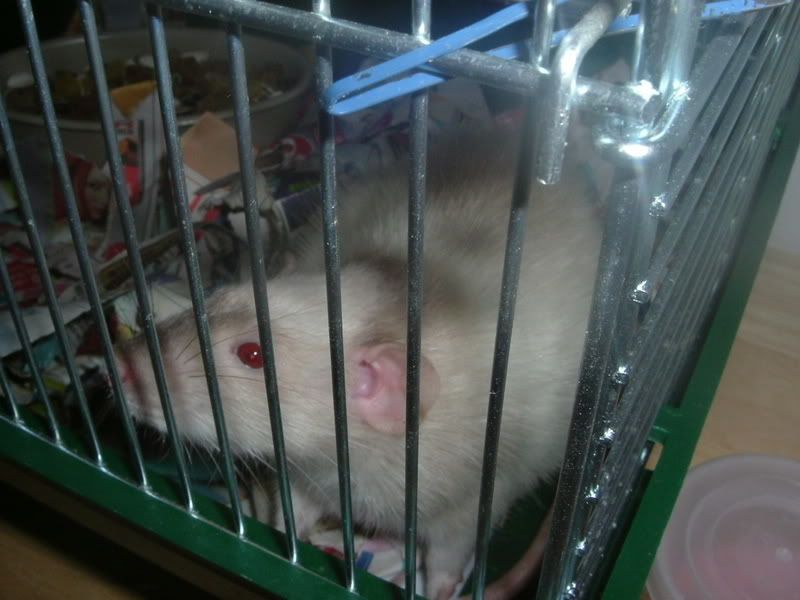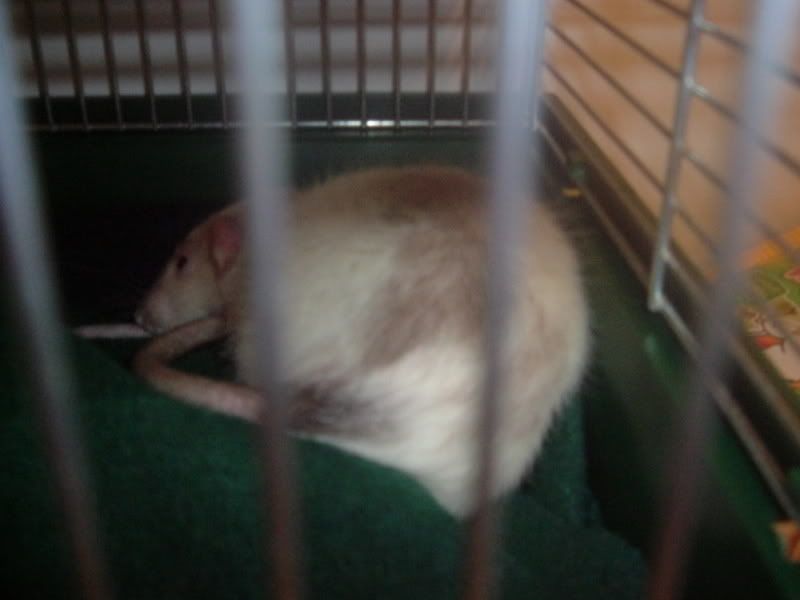 I'm not really sure what you would call the coloring he has, I'm pretty sure he's dumbo but otherwise I'm not sure...
I've also changed his bedding since the first two pictures, it's a much more comfy fleece now =).