Discussion Starter
·
#1
·
Here's a montage of Rem attacking a little ball thing meant for ferrets. Leaf tried to intervene but got chased off by Rem every time.
Grr.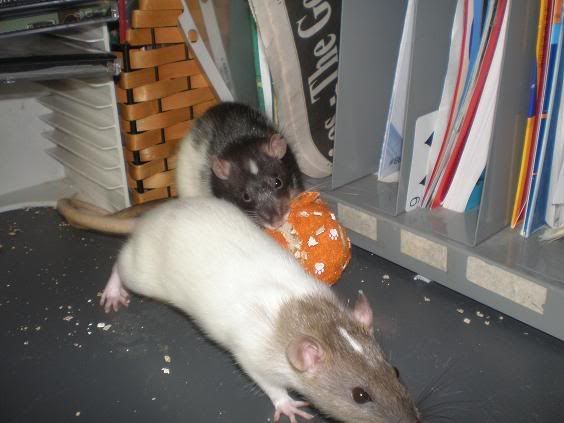 Dis mine ball, go away.
Grrr...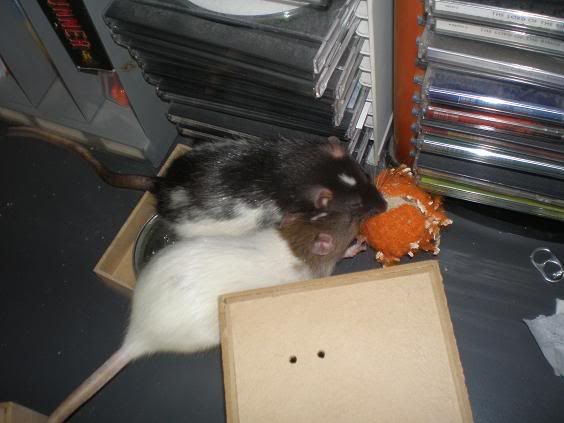 Fine, share for a little bit.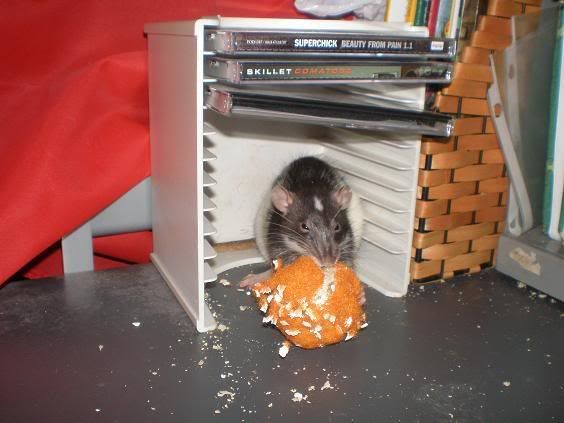 GRRRR!
I sit on you, GRRRR!
Rem did this to two other balls just like this one. Once she got the little bell out, she ignored the destroyed ball completly.
I just thought I'd share my little Rem's nasty side XD
(I completly re-did my desk so the rats have their own fleece-covered half all to themselves.)