Discussion Starter
·
#1
·
I figured it was time for pictures of Lola Mouse (her full name, given by a two year old, and I don't have the heart to change it).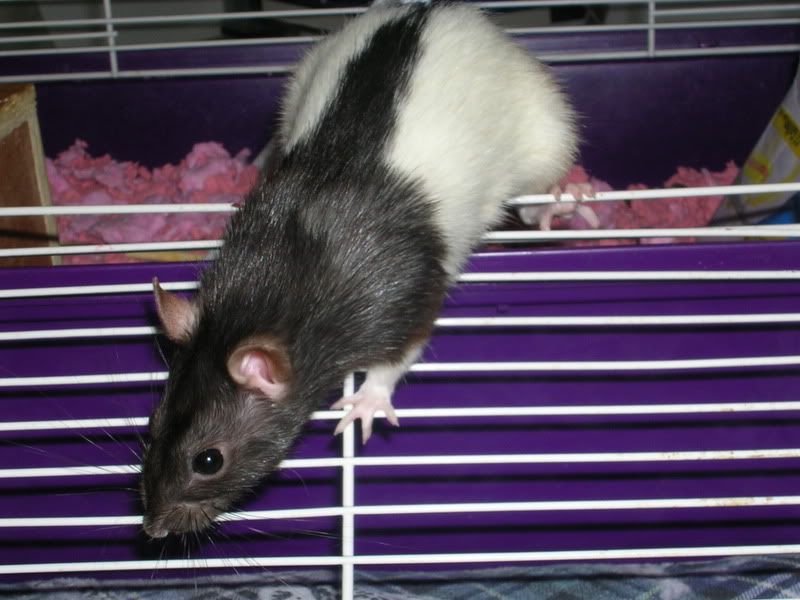 Doesn't show off her interesting mottling on one side, I'll try to get a picture of that later.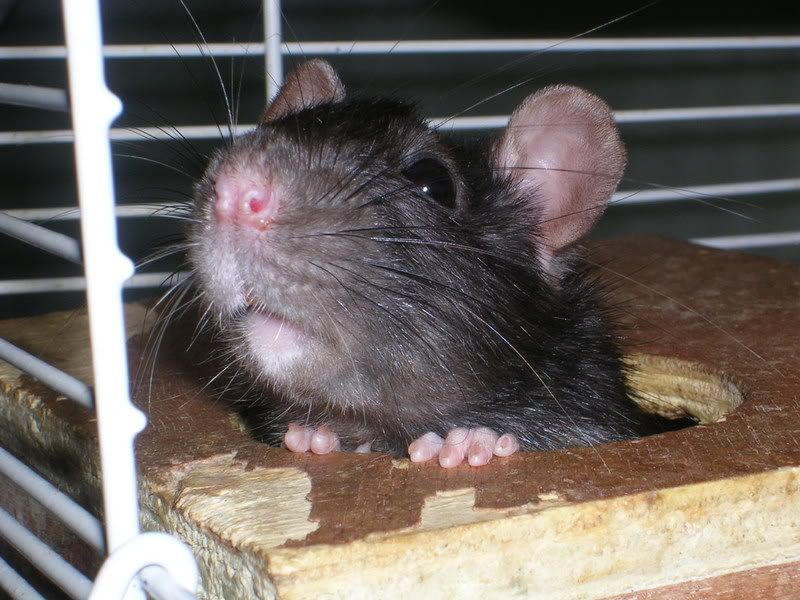 Hello there!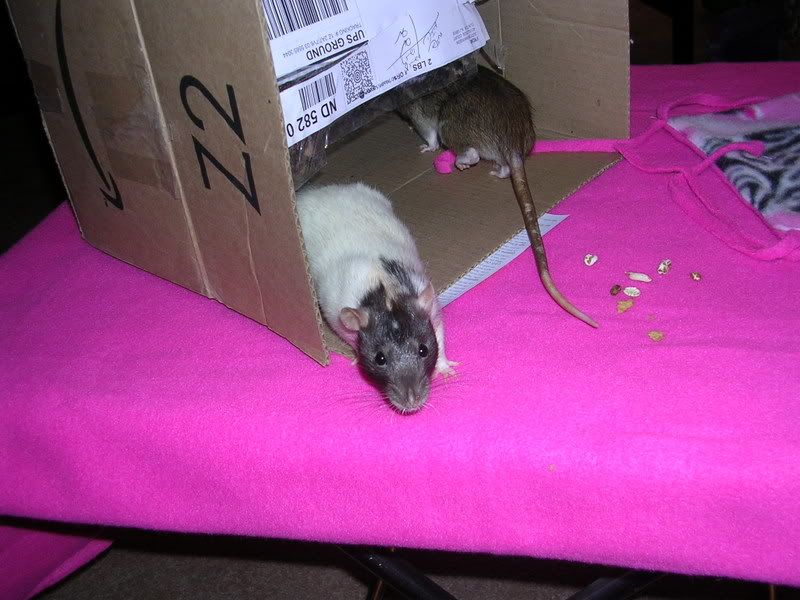 Belgie and Sevilla waiting for Lola to join them (the neutral place, a table covered in fleece that none of them have been on before).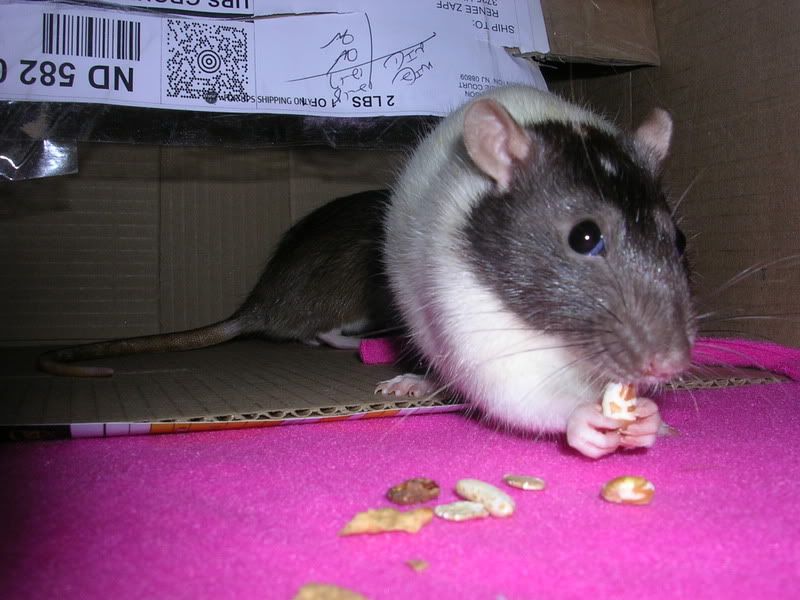 Nom nom nom. (Belgie, with Sevilla in the background)
And....
Possibly
the
cutest photo I have ever taken of a rat! (And it's Lola! She seems to be a bit camera shy, and likes to stand and watch me in adorable poses, and dash away as soon as I push the shutter button)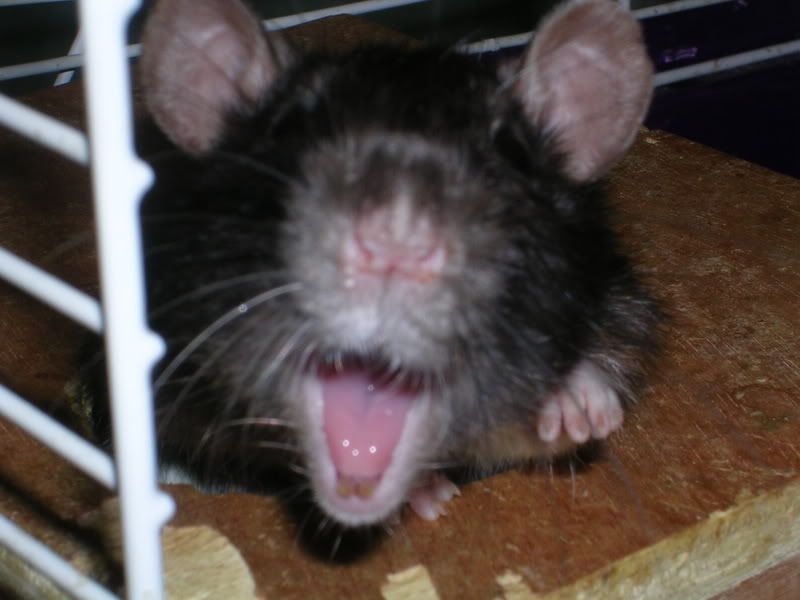 The meeting seemed to go well. They all sort of ignored each other, until the very end when Belgie started following Lola around. Lola escaped gladly into her cage, and I didn't want to force her out.
But I got to carry her around and clean her tail off for a long time, and she was just bruxing away the entire time!