Discussion Starter
·
#1
·
Okay, when I first got them, they both looked like normal rats. But a couple dyas ago, I noticed Rem's bely was slightly bigger then Leaf's, so I've been wtahcing her to see if it got any bigger.
I think she may be preggers, seeing as they came from a pet shop. (They were single sex cages, but who knows)
I'm prepared to care for babies if need be, but I am still unsure if she's just tubby or pregnant.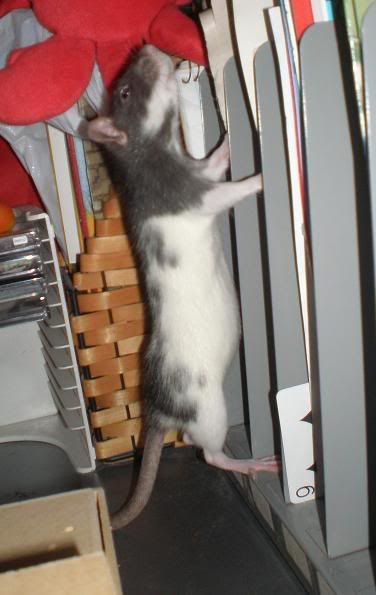 I didn't want to hold her and try to get a picture just in case there are babies in there. This is also the only picture I could get of her belly, and she's stretched out as long as she can go so her belly looks a tinsy bit bigger than other times I've looked at her. Also, look carefully at her belly fur, 'cause that maker her look bigger than she really is.
So, what do your guys think? She's around 8 weeks old, so hopefully she's just a fat rat and not a young mother ><