Discussion Starter
•
#1
•
Hello everyone! My husband and I live in Victoria, BC and have 3 rats.
We just lost our oldest rat in March and got two new babies today!
Mayonnaise: August 2004 - March 27 2007
He was such a wonderful rat. He was my first rat and lived to almost 3.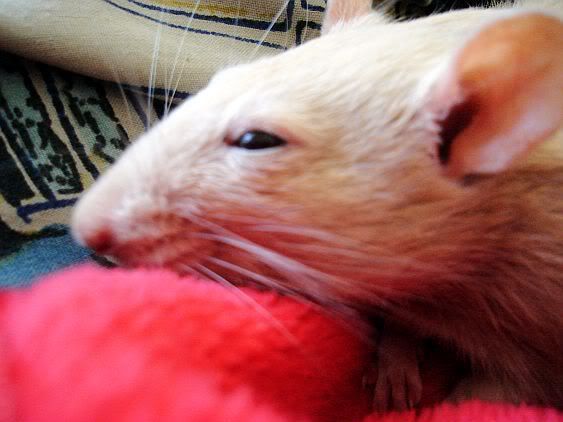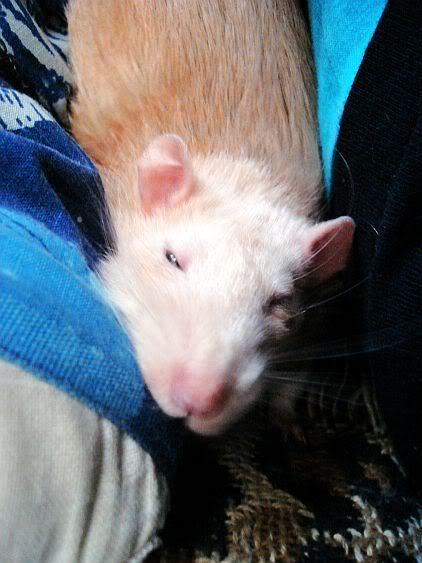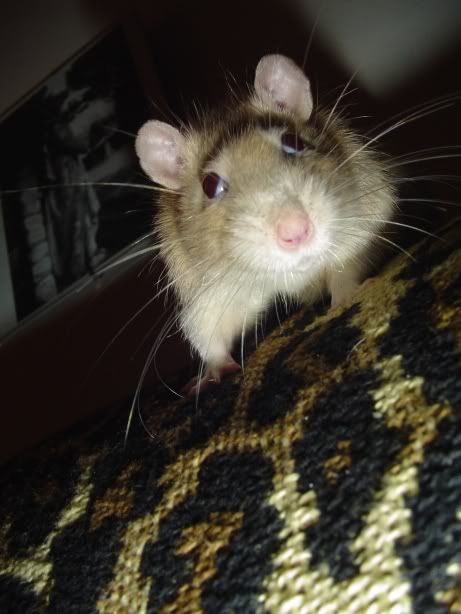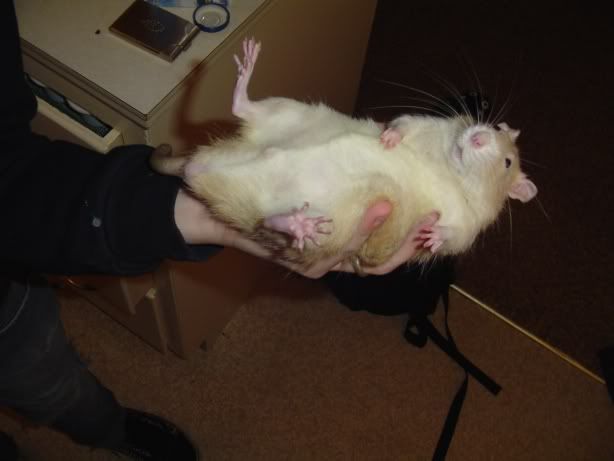 Nugget: Agouti Berkshire Dumbo Rex born August 2005
He is a rascal! He is such a scamp! He loves scritches and yogies and carrots. He love to tear up newspaper and pee on his shelf and attack feet.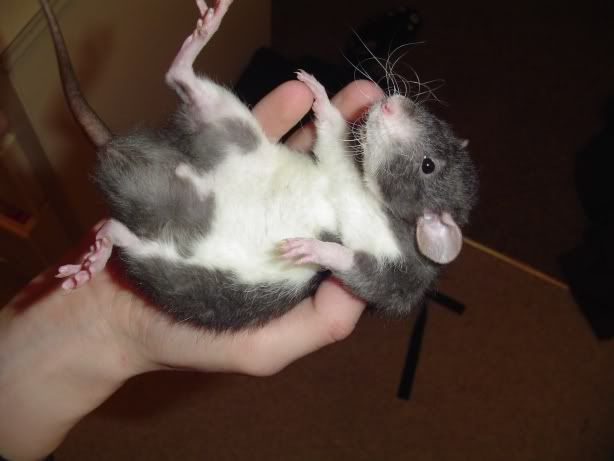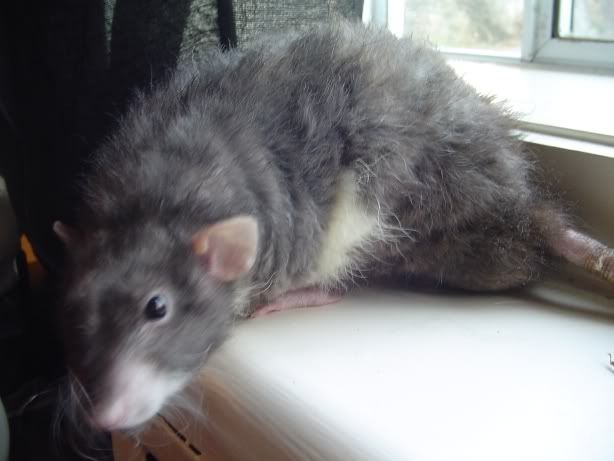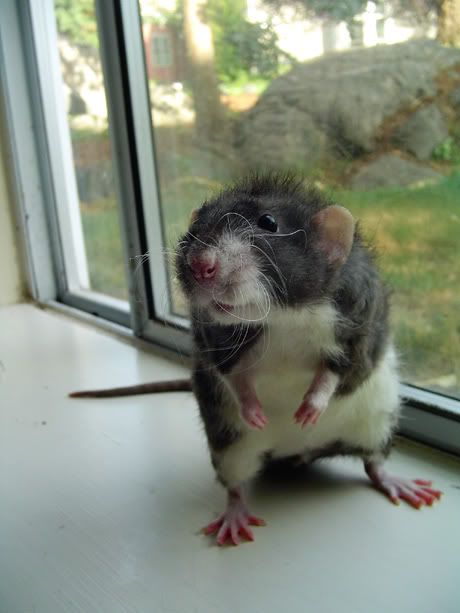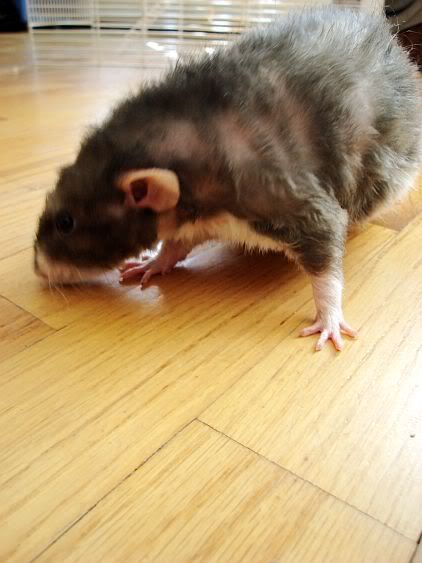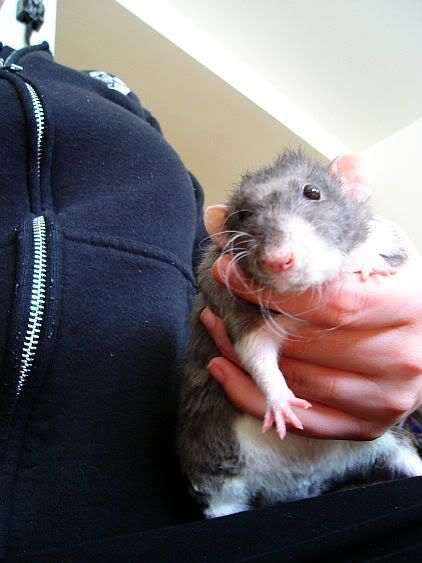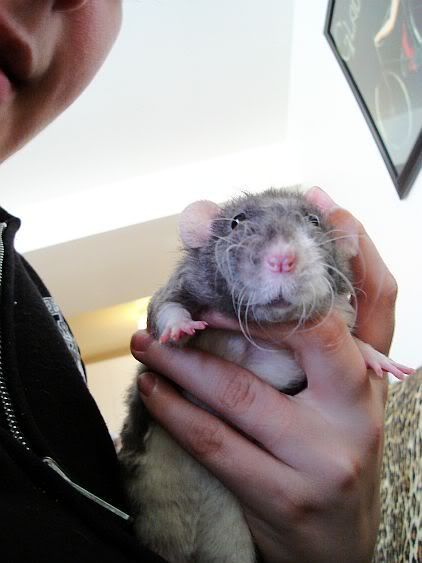 Newest additions:
Loxley: 12 week old Beige Hooded Dumbo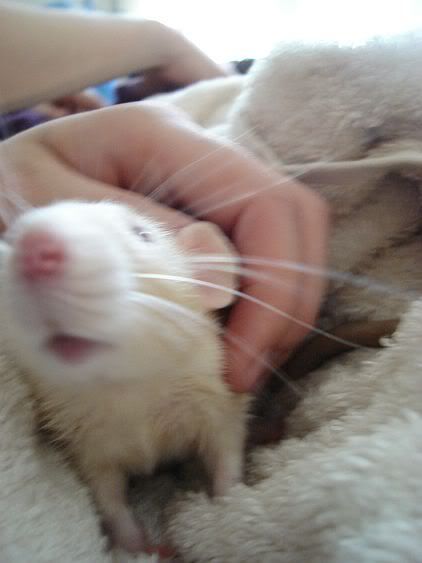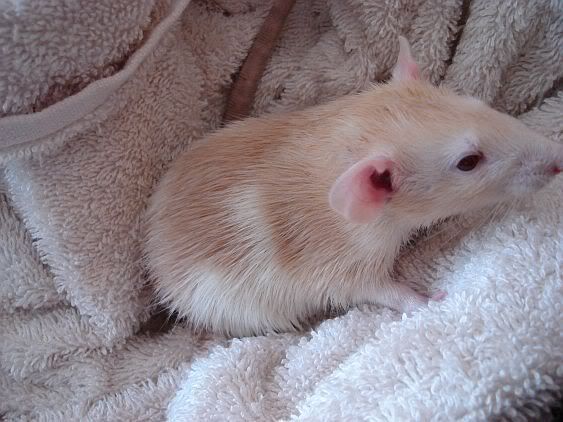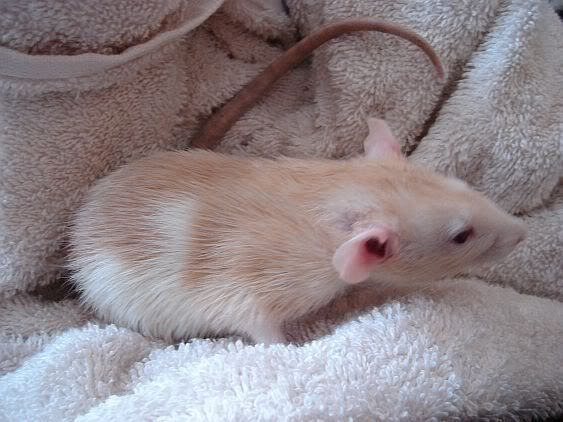 Crouton: 6 week old Pink Eyed White Dumbo