Discussion Starter
·
#1
·
I only met you for the first time 3 weeks ago, but little girl you made a profound effect on my life. I promised you when I found your throat abscess that I would make you feel better for however long you decided to stay with me. Sadly the abscess beat both of us and the only way I made you feel better besides caring and loving you was to let your suffering end today.
I really hope this sweet girl will come back to me again one day, 3 weeks wasn't long enough for me. :'( Her 2 year old cagemate is hale and hearty at least.
No nasty medical pics in here, her loving, kind nature is being celebrated instead.
Her first day with me
She'd lie in my lap and groom herself
Then lick me, brux and boggle after her abscess treatments
3 days after I got her
My new avatar (when I get around to it) heart
Little tilty girl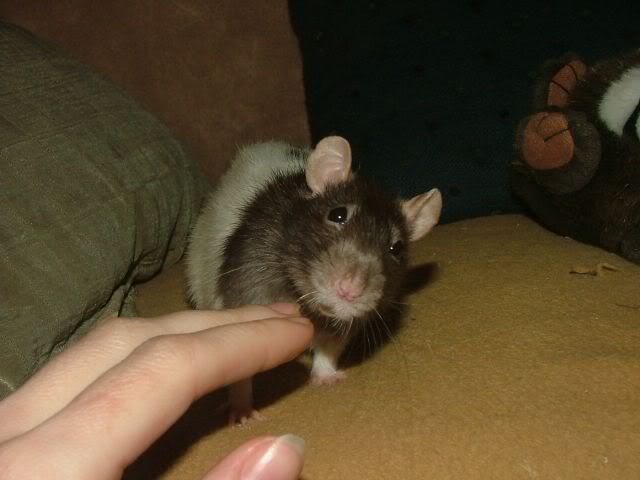 Her cagemate Shadow using her as a nice comfy pillow ;D
Maddy and Shadow in their new cage with their new roomies
She was a good girl when we had to start syringe feeding
Still trying to groom
May 12 – happy with her new friends (she's on the right)
May 14 – happiest with Selene my brusque PEW girl
Good journey my sweet friend!!!