Discussion Starter
·
#1
·
My old boy Jake (25 months) had an abscess on his jaw approx a month ago. It matured as you would expect, burst externally and went away. No problems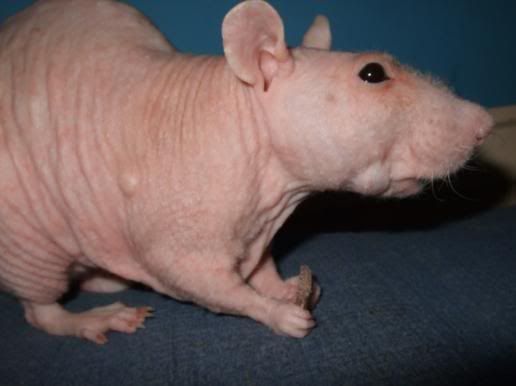 This was the lump last time
Today I noticed the 'lump' had reappeared. Ok, so I did the usual, checked the substance of it etc. I touched it (literally barely touched it) and it burst. But it didn't burst externally - I think it's burst inside his mouth! It definately gave way when I touched it.
So I checked him again just now (initially the 'burst' happened maybe 3 or 4 hours ago) and the lump has returned - not a defined lump as such, but more of a swelling. It's soft-ish. But his mouth has started smelling horrible - pus/infection smell.
I'm going to take him to the vets tomorrow, of course, but has anyone else experienced this? What can be done for him?? I can imagine any sort of invasive draining etc within the mouth, especially at his age, can be risky?
And just to mention, he's already on day 10 of a course of Baytril/Doxy for a URI