Discussion Starter
·
#1
·
I had a jenny rat cage but my lodgers son came around and somehow managed to break it so i had to buy a new one at short notice! I couldnt find another Jenny rat anywhere so i got 2 biggish cages for the money i had at the time and have stuck them together! My girls are loving their new home as much as they did their old one lol i dont think they have noticed the change! I am in the middle of making a new hammock as i have 2 little chewers on my hands lol! Tell me what you think so far.....they love their igloo i have a pic of Missy peeping out and Pica is just behind her if you look closely!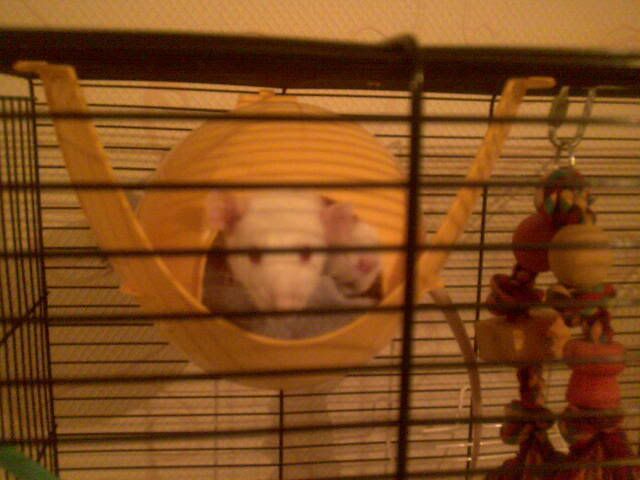 Here is the new cage set-up!
I apologise if the pics are the wrong way up lol thats the way my phone takes them!!!