Discussion Starter
·
#1
·
After much research I bought myself a Ferret Nation 142. So far it has been wonderful! I put on hardware cloth even though I don't think Betty can slip through the bars. Because of the number of cats we have, her getting out is not an option. Gosh that stuff is hard to work with!
Anyways, I only have the top part set up for now because I ran out of hardware cloth (and the will to cut up my arms). She only really needs one half anyways since she's a single rat (for now, that will hopefully change soon!). She actually seems kind of uncomfortable in such a big place, but she's getting used to it. I sewed up some hammocks of different sorts and she LOVES the tube one! She sleeps in it all day.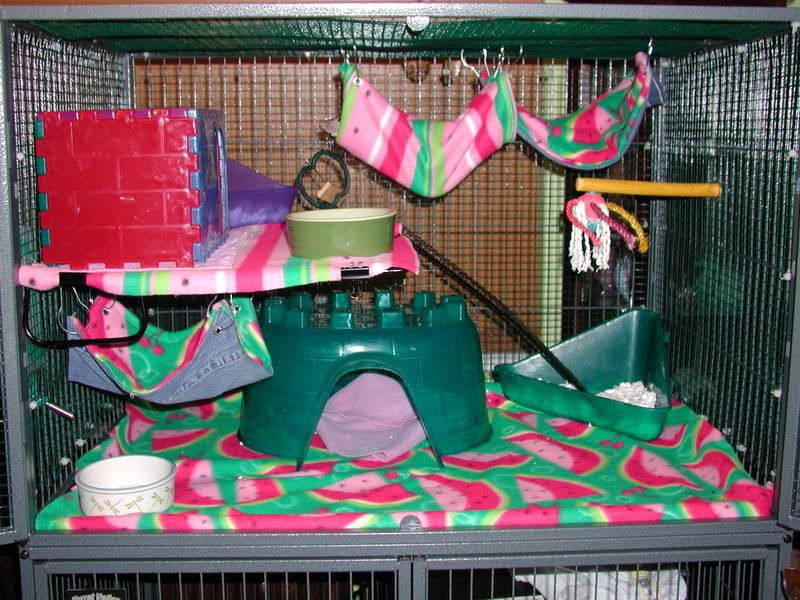 Is it dinner time yet?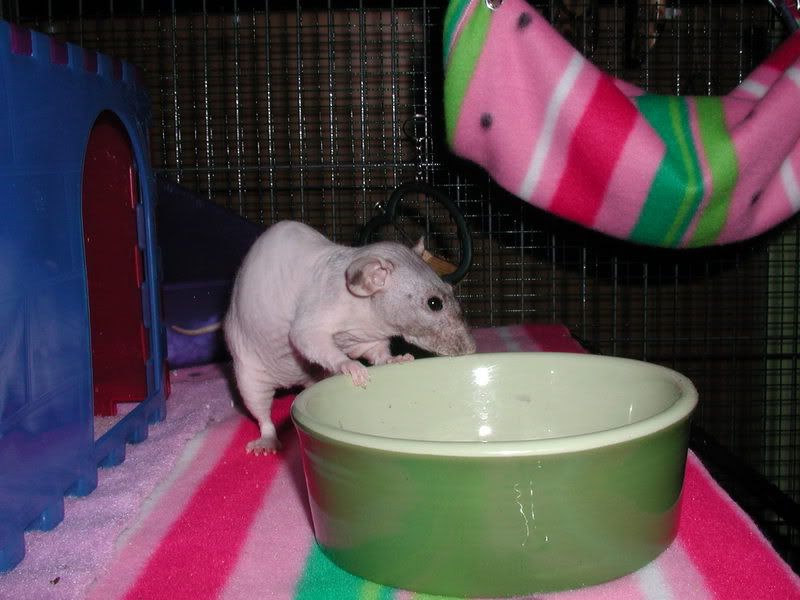 Feed me!
Moi snuggle hammock!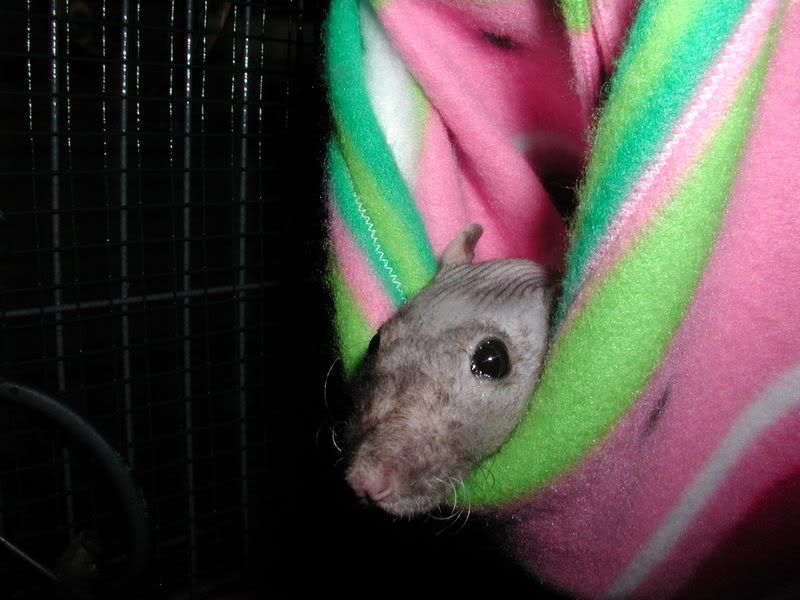 I luv you!