Discussion Starter
·
#1
·
Hello. I just wanted to take a moment to introduce my new boy, Chester. I know he looks small but he's about 5 1/2 weeks old. He was the runt of his litter (his siblings were about twice the size he was, but their markings weren't as cute).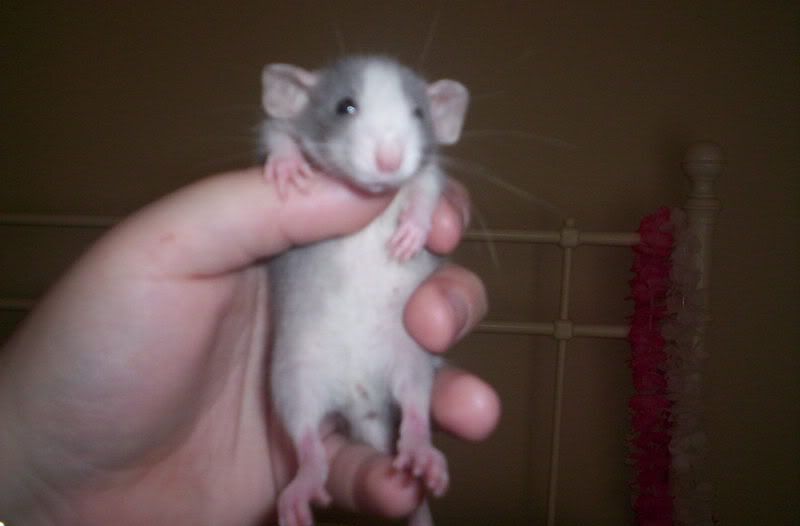 His cute wittle bewwy.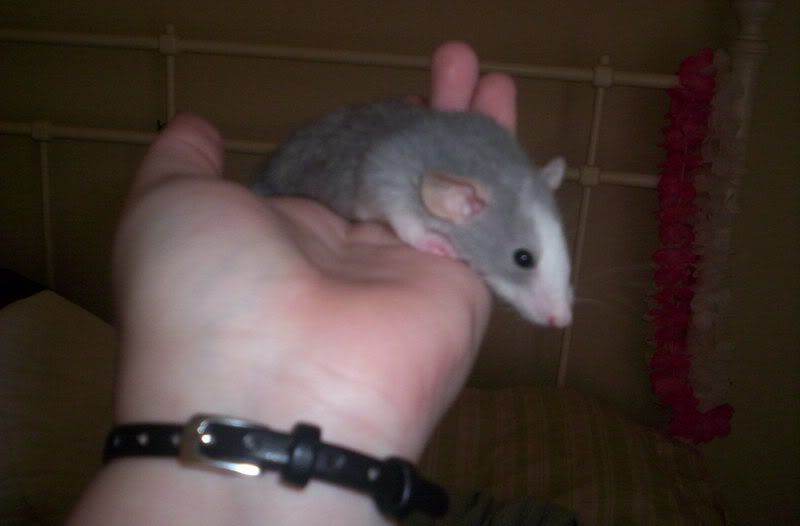 Side shot.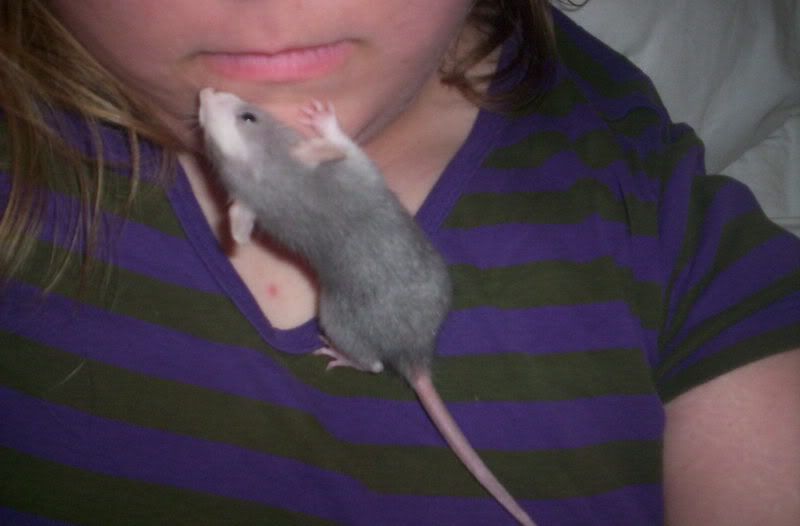 Giving me kisses.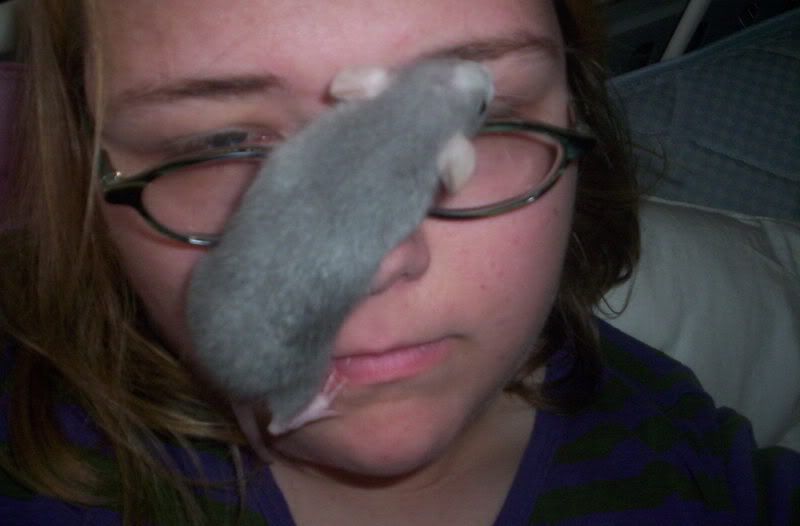 Clinging to my face.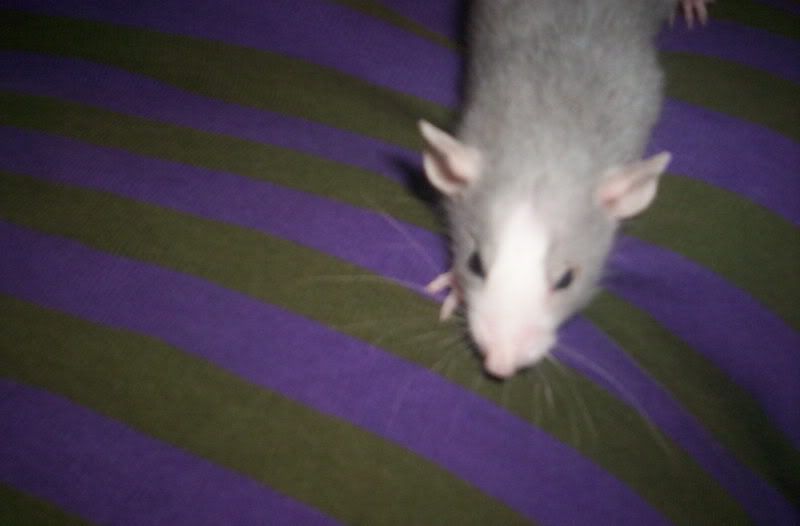 The cuteness.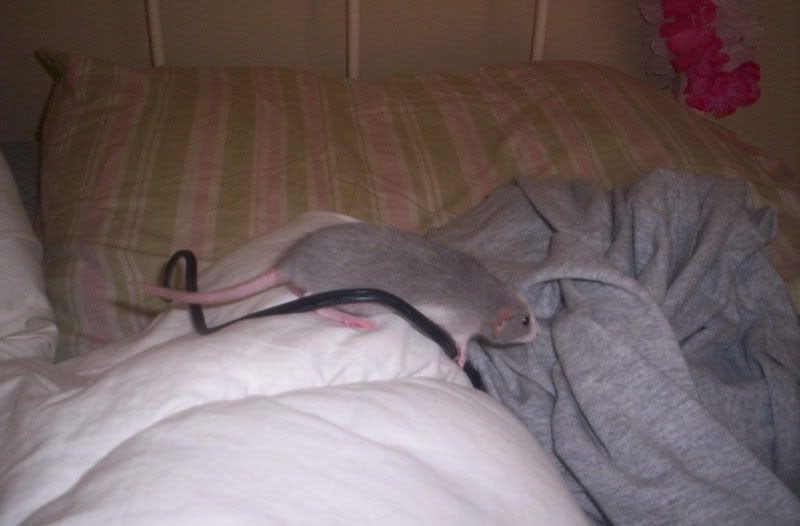 'nother sideshot.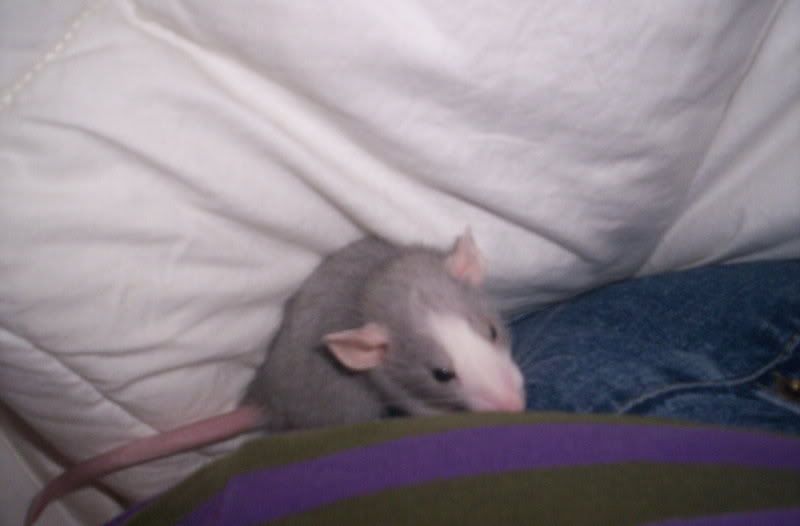 Hiding between me and the comforter.
Obviously, he is a dumbo, but what would you call his color and markings? Would he be considered a blue?