Discussion Starter
·
#1
·
i have 2 new additions to the family - rats!
ive had them for about 2 weeks now and my parents still dont know about them, i know its only a matter of time til they find out lol, them my mom will kill me.
they are 2 males, and are hooded. they are brothers but of different litters so one is smaller than the other. the bigger one is a standard coat, and his name is Scabbers. hes still a bit skittish but not nearly as much as his brother. the smaller one is a Rex, his whiskers are curly and his fur has a little bit of wave to it, his name is Remy. they are my little sweeties
scabbers on the left, remy on the right
this is their very temporary cage. im getting my bigger one back soon. i just bought this one yesterday off of kijiji for $30.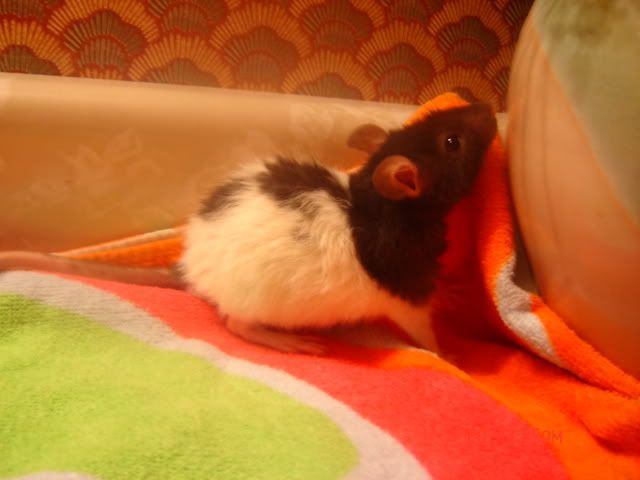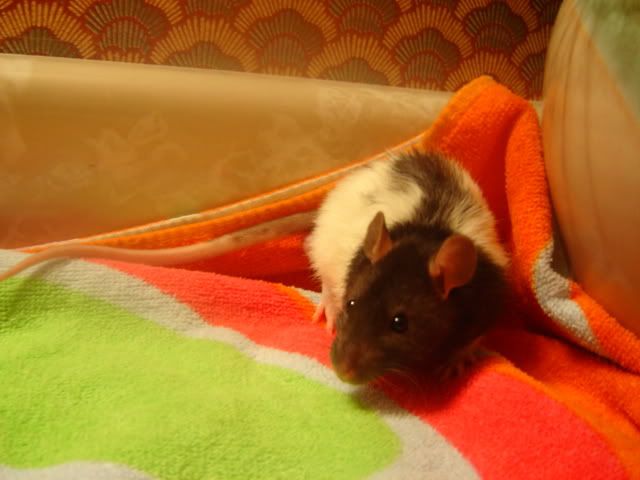 this is tiny little Remy, he is very afraid of everything, but im working on him.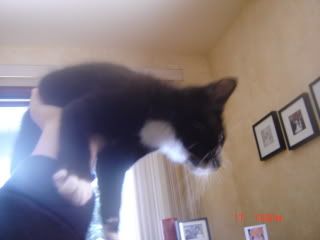 and this is Scabbers, my little boy. i love him to bits. hes still kinda scared but is way better then before.
when i get my new cage, ill get some more friends for them, i already have my eye on a little hairless dumbo that my friends rat just had lol. i also want some regular dumbos too.