Discussion Starter
·
#1
·
I haven't been here for a while, and with reason though.. My brother has passed away october 14th and i haven't found the energy to be on forums untils a few days ago. So now i have to catch up again on everything. Has been a very hard time for me, and still.. But i got my way back and i enjoy having a bit destraction. Sorry about the flash-use with these photo's. I will take new pictures in daylight when i have the time
The day before my brother passed away, we had a great day with some of my friends on the otherside of the countrie and we picked up our first 2 rattie boys, Maximus and Aragorn. They were being returned to my friend after a few months, because they couldn't take care of them anymore. They weren't used to being handled by humans at all and my friend had a pretty big task getting them tame and all again.. But they turned out to be very big cuddlers and i absolutely LOVE them!
Maximus is an Siamese rex dumbo male. Huge shame on the flash-thing i mentioned before.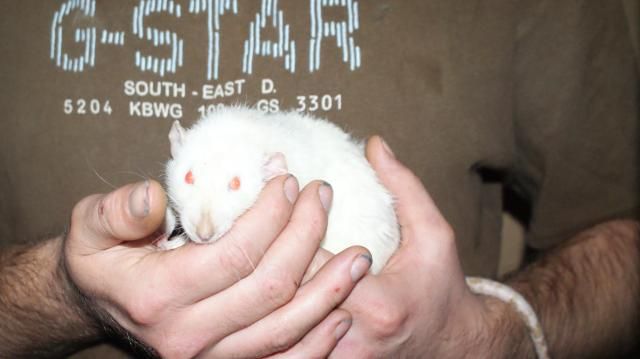 Aragorn is an odd-eyed black variegated male.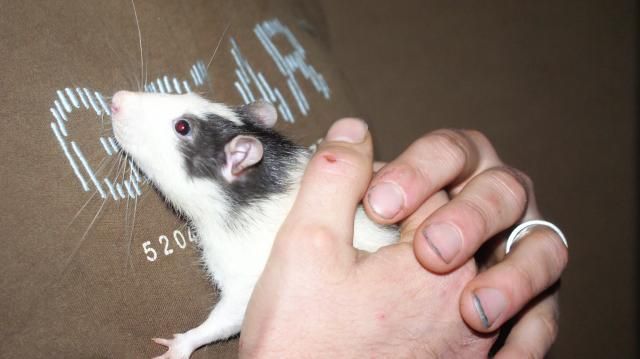 Aragorn does *wink* ;D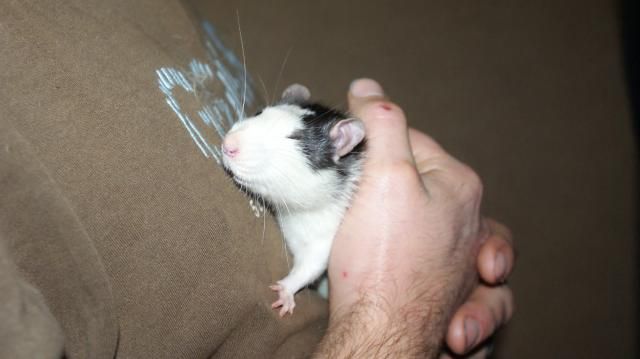 And october 30th i picked up two other guys with a huge background from the south of The Netherlands, which is about four hours with the train.
Cypher and Morpheus are also brought back after a few months, creaming and all. Never been handled after selling them and she also had a big task getting them used to people again. She did a great job on that one! When i held them at her place, they were sooo cute! But when i got them out of their cage when i got home, they obviously weren't the sweet little ratties i saw at her place. No problem though, because they already are getting used to us now and start to get a little more cuddlier every day!
I am so happy with these guys!
Cypher is a blue berkshire. He is the most panicing rat i've ever seen, poor thing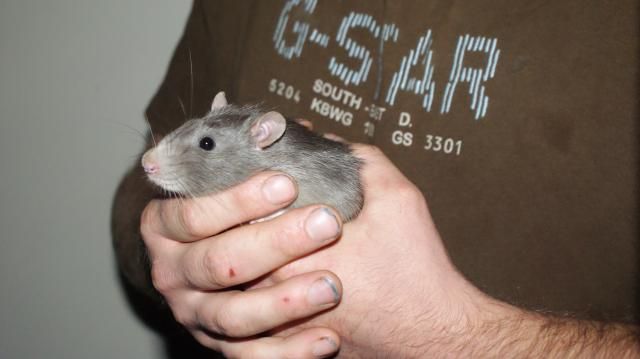 Morpheus is a blue hooded. He's a little shy guy, but getting used pretty easy compared to Cypher. Loves a little petting, but no cuddling so far.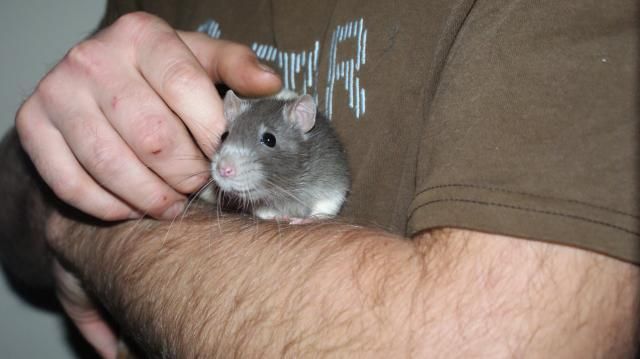 As for now, these guys will be it. But december 7th we will get FOUR new guys again. One is a mink variegated berkshire (? around here they call it "variberk") dumbo namde Yoda, second is an agouti marten spot rex named Wolverine, third is a black spot dumbo and fourth is an blue dumbo (berkshire? not sure). Last two don't have names yet, i'm still thinking about that