Discussion Starter
•
#1
•
Okay so it's been FOREVER since I've taken Naydeen out, so she's a bit rusty on the whole shoulder rat thing. We went for a walk at a jogging track at the hospital.
So Naydeen doesn't seem to be a "shoulder" rat, she prefers to lay in my arms or in her bag with her head sticking out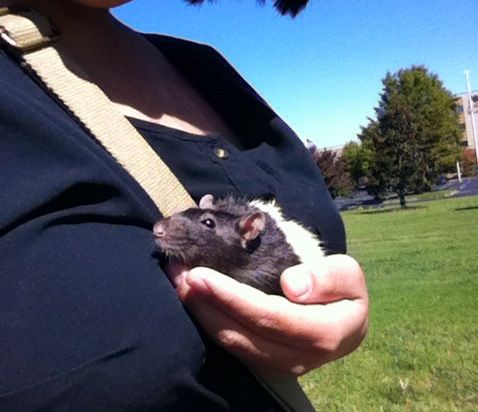 We sat in the grass and she kept trying to burrow into it it was cute. She reminds me of a tiger hiding in the grass looking for prey.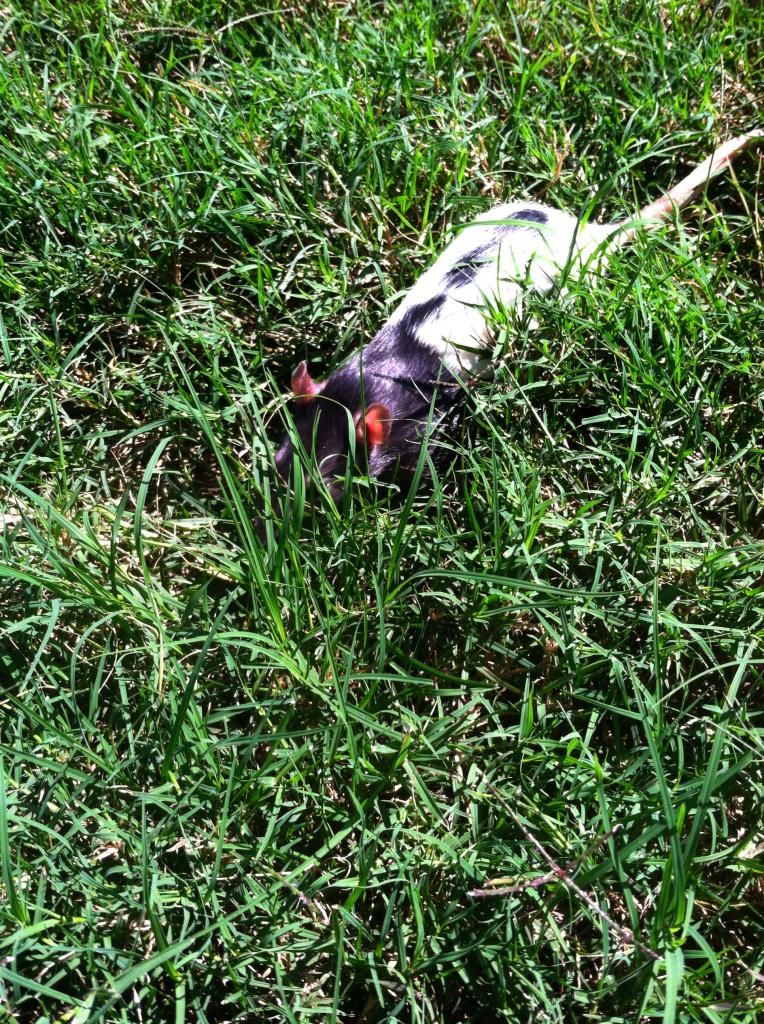 Here's her working out at the step posts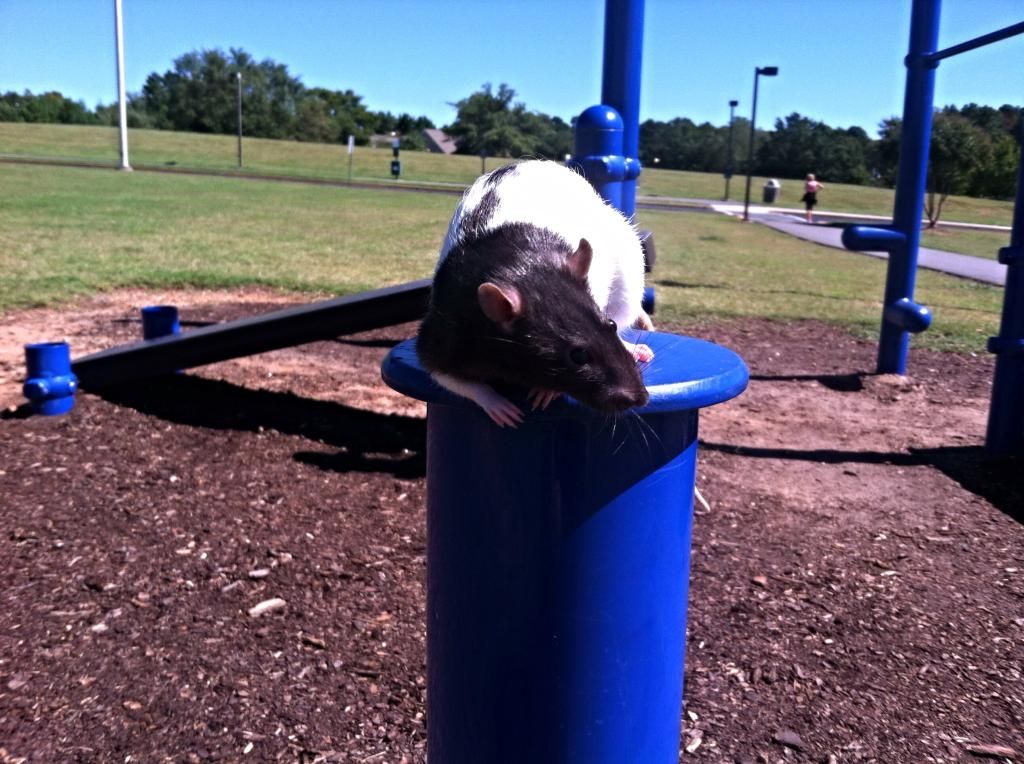 And then we went to a secluded nature path that went around a pond. The leaves were so pretty I sat her down for a moment and the position she was in reminded me of a squirrel!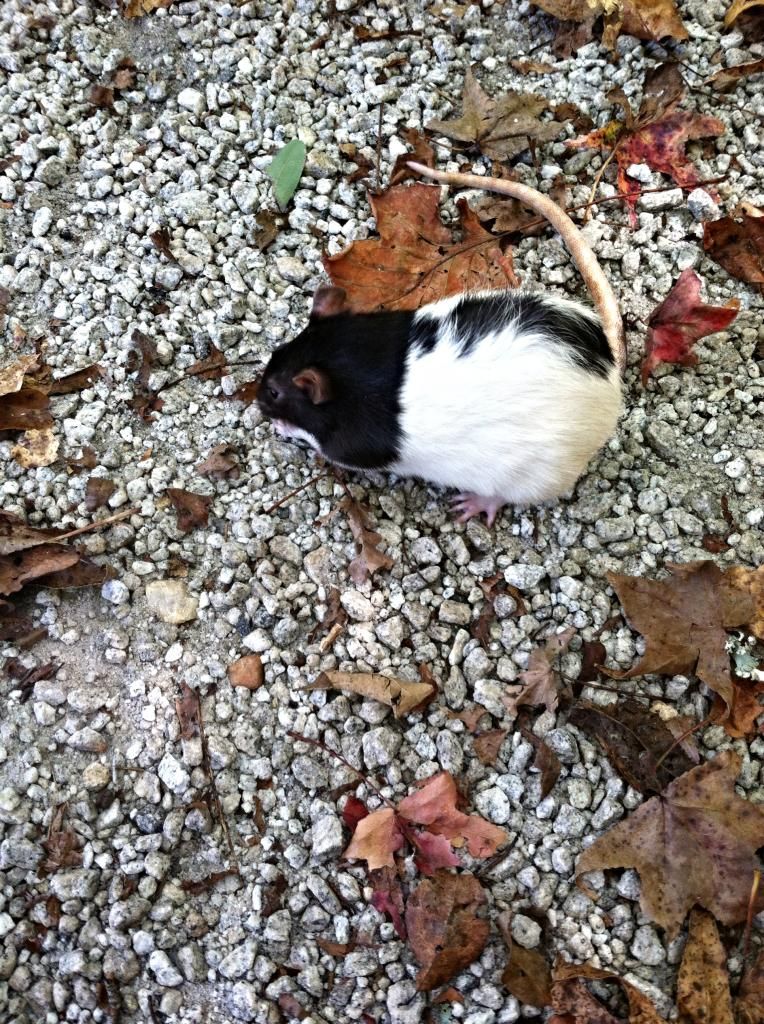 So then we sat down on a bench and just enjoyed the peaceful weather, and SHE BRUXED AND BOGGLED for the first time ever!!! I couldn't believe it!!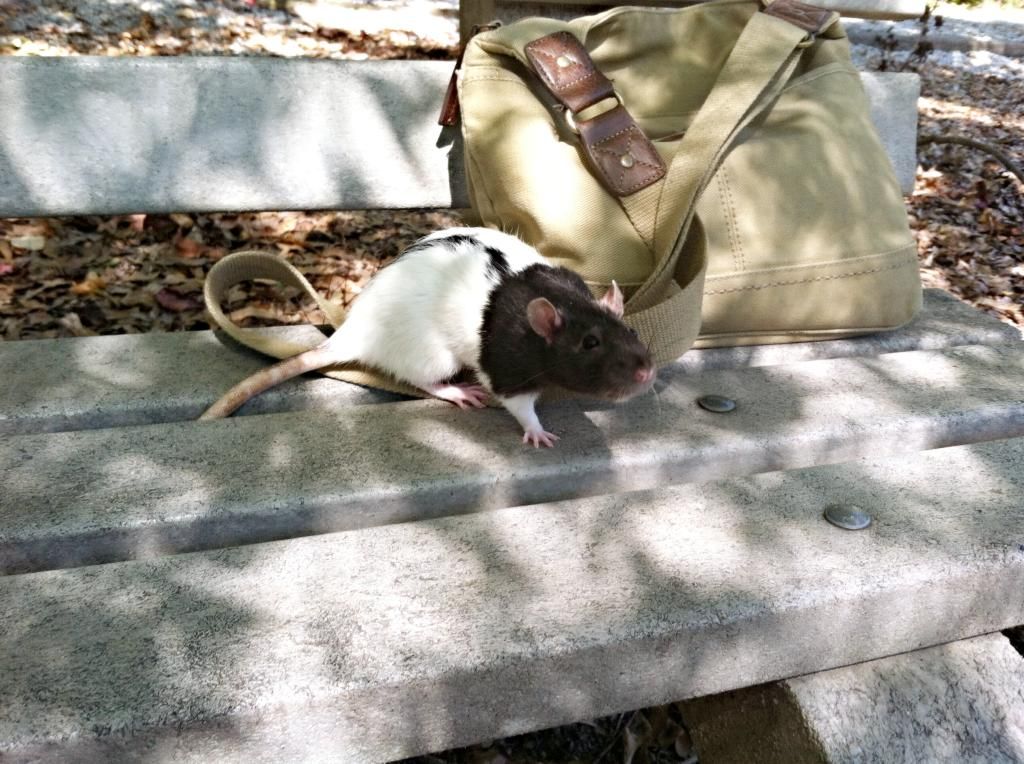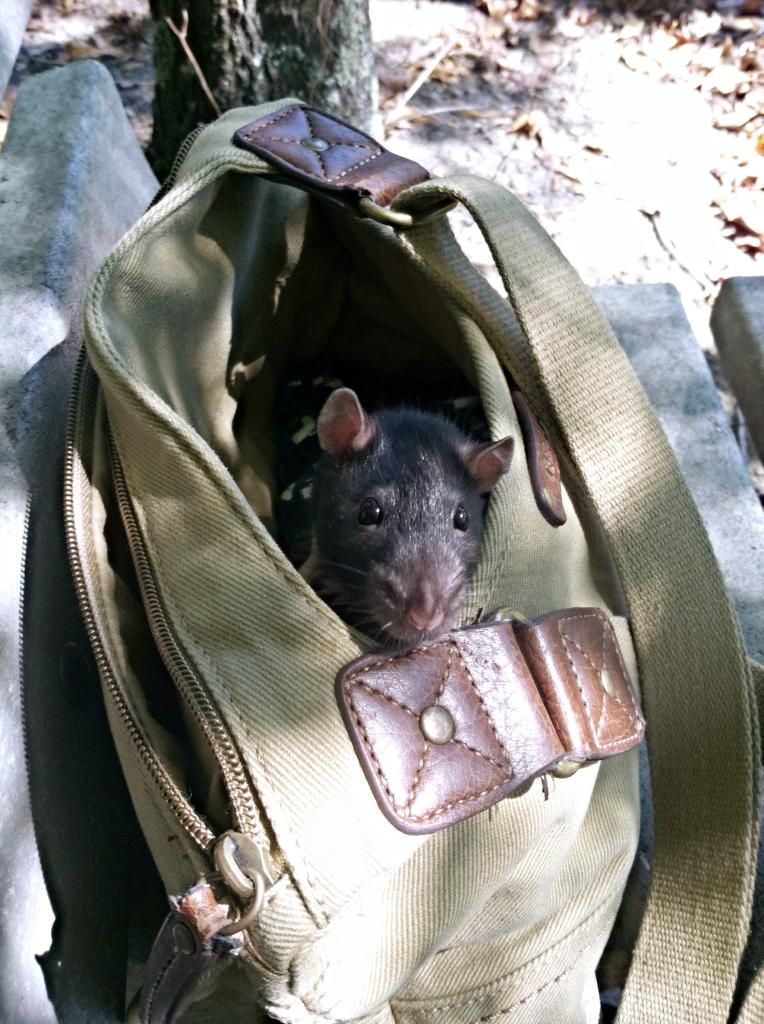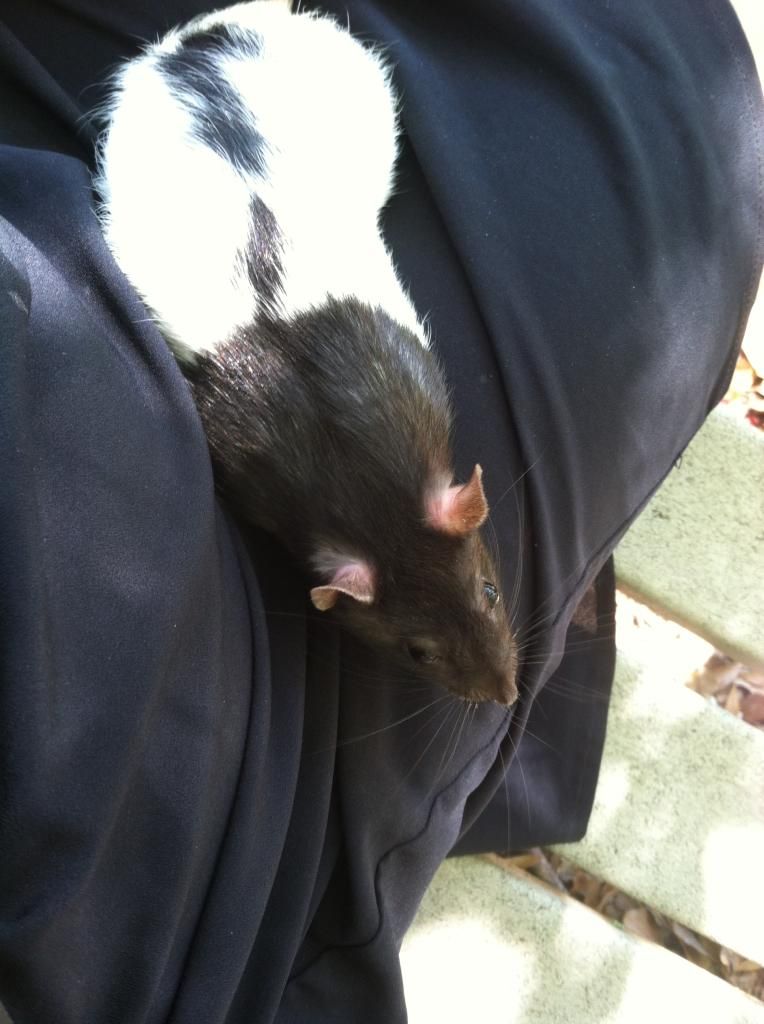 And so here's the best part! On the way back we found a model house that was perfectly rat sized!! Of course I had to get pictures!!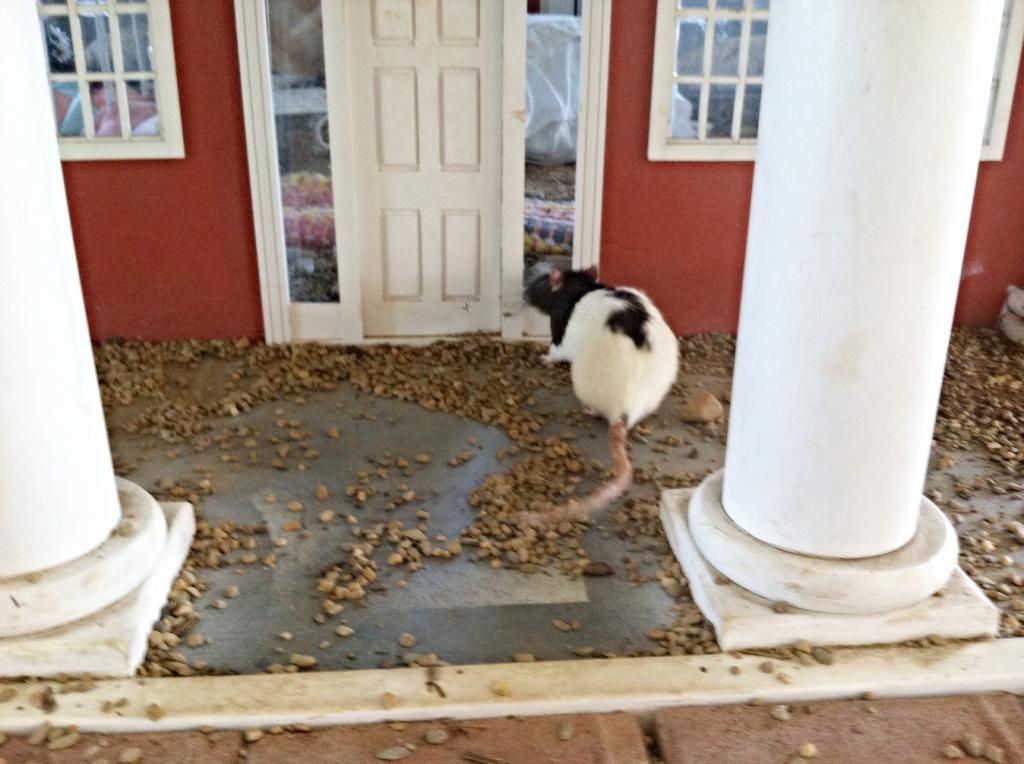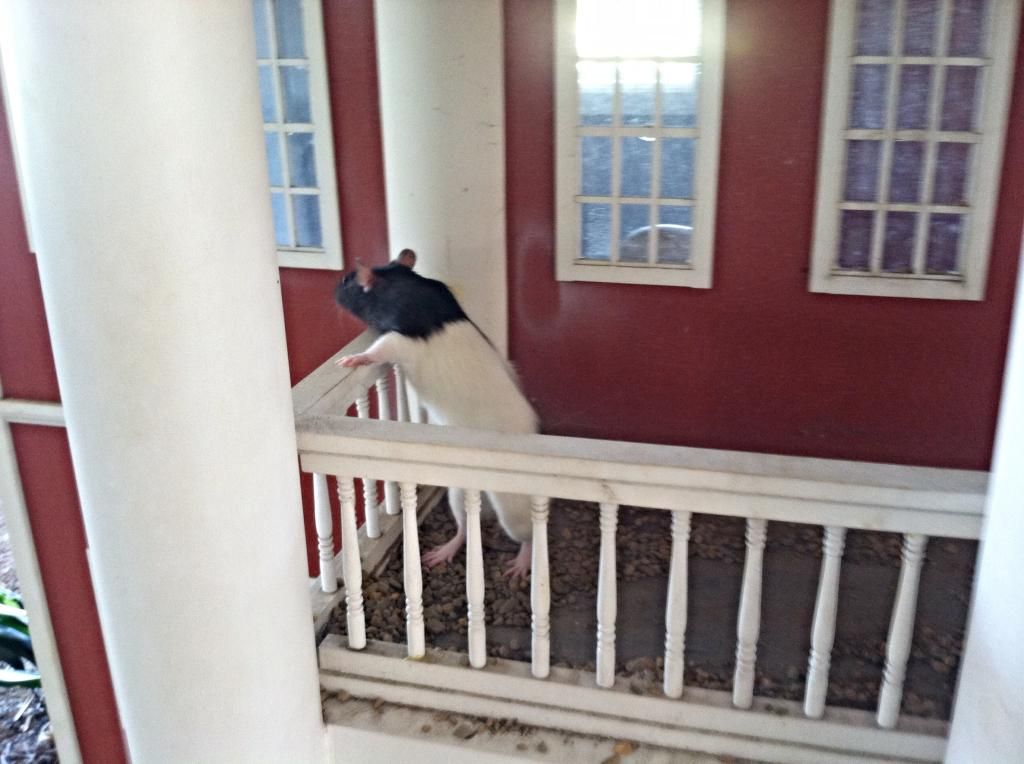 It was a great bonding experience, I'm learning more about her shoulder rat style with every outing.