Discussion Starter
•
#1
•
Well, a friend of mine donated us her old cage, and we finally got it all set up today! She made it out of a bookshelf, and I love it, but we have to make some minor adjustments to it. The back of the bookshelf, which was originally the front, has two full-length doors, and there's a lock in the middle and at the top. She took the back of the shelf off, and covered it in hardwire cloth. The top shelf has a door that swings up, which is fine for now, but is a bit inconvienient. The wire is stapled to the front of the shelves, but we're going to make two doors that open in the front for easier access. Anyways, here it is!
Here's the whole thing, you can see the part at the top is what swings up. The dimensions are 60" h x 24" w x 16" d. Right now we have Roxie and 5 of her female babies in there, but after tomorrow it'll just be Roxie and the two girls we're keeping.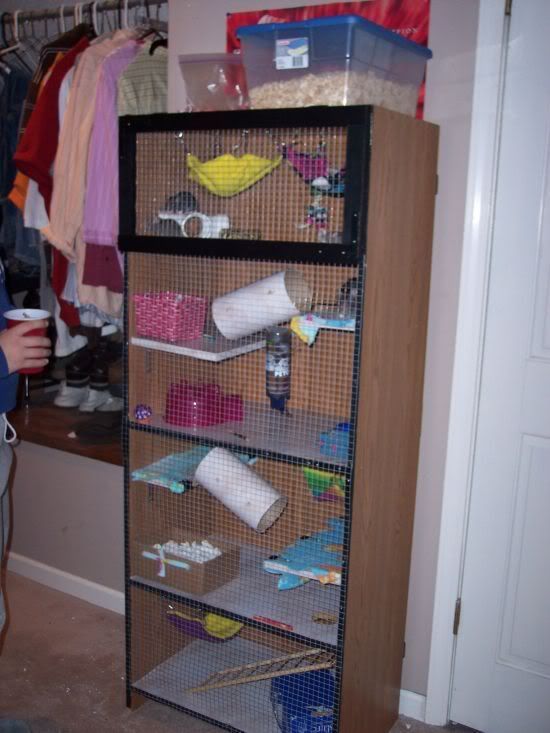 The top: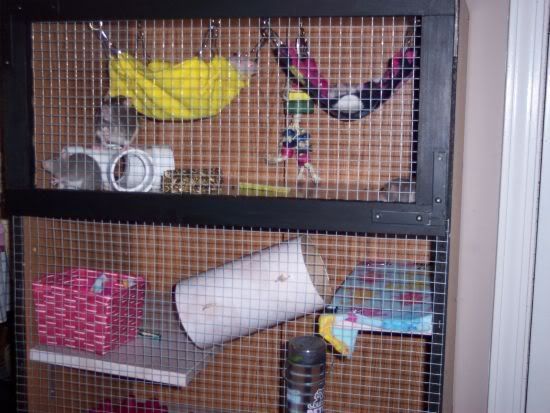 The bottom: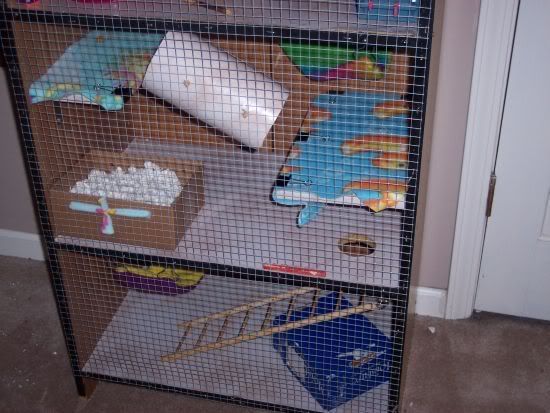 Roxie finally figured out that there's more than one level!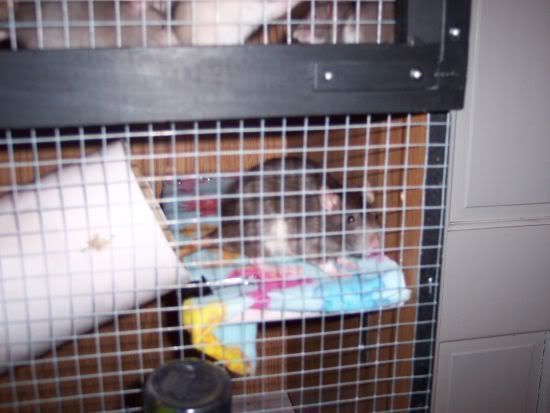 And here's the top again. The babies haven't moved from the top shelf where we put them in. In this pic you can see Fiona, one of the girls we're keeping poking her head down into the hole to the next level, but they won't go down! lol