Discussion Starter
·
#1
·
Hello! I'm Madeline and I live in Seattle. I've had rats on and off most of my life. Currently, I have two "babies" (the third passed away Thursday morning), called Dougal and Eamon.
Dougal (six months old) is large, strange, and very gentle PEW, who, when he first met his younger cagemate Eamon, assumed an unexpectedly nurturing attitude. He cleaned Eamon all over and then flopped down on the middle of the bed, encouraging him to get comfortable and do the same. Then he began cuddling him and boggling madly. He's very shy with people, and does everything very, very purposefully. Dougal loves treats, sleeping, Eamon, going into the bedroom closet, and just generally exploring outside of his cage.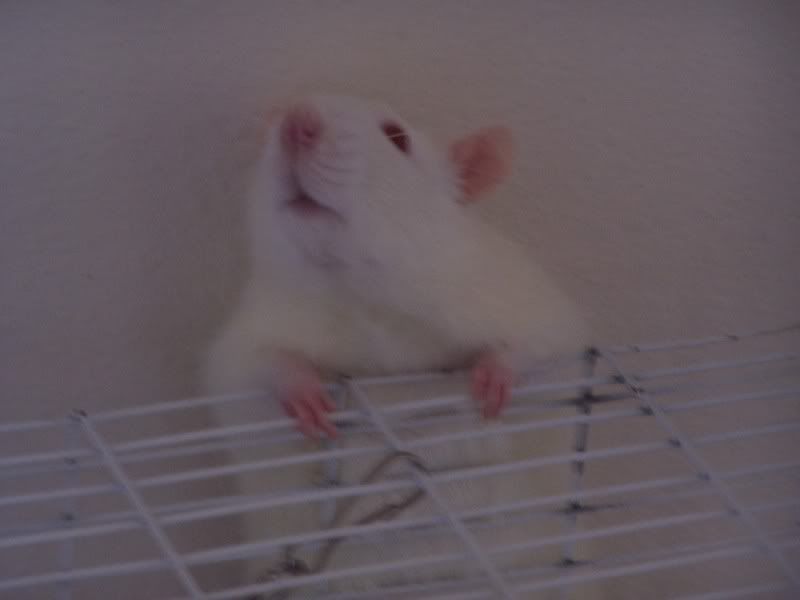 Eamon (four months old) is also a PEW, but is much more rambunctious than Dougal ever was. Eamon's extremely playful and vocal, and can be a little bit too forceful with both other rats and humans. He loves to lick the insides of mouths, and will try to pry lips open with his horrible claws. He doesn't like to groom himself (he does groom his genitals, though I suspect that's something else entirely), and frequently tries to force Dougal to do it for him by climbing under Dougal while he's washing himself. Eamon loves raw spinach, rolling over on his back and having his tummy tickled, playing in his tent, and nibbling people toes.
Here he is napping with the late, great Peter (my sweet, fluffy baby):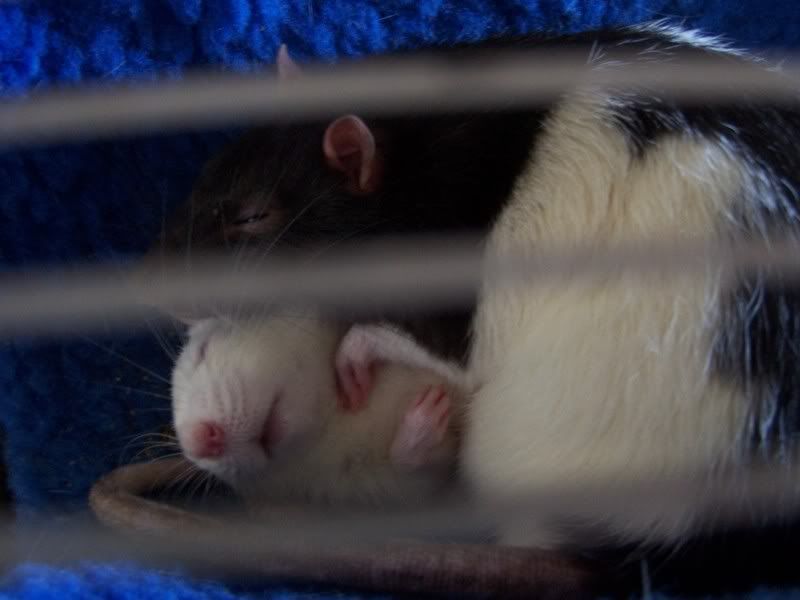 Eamon and Dougal together: