Discussion Starter
·
#1
·
Hi there, it's been a while. I have some new photos, of Glee exploring my art desk: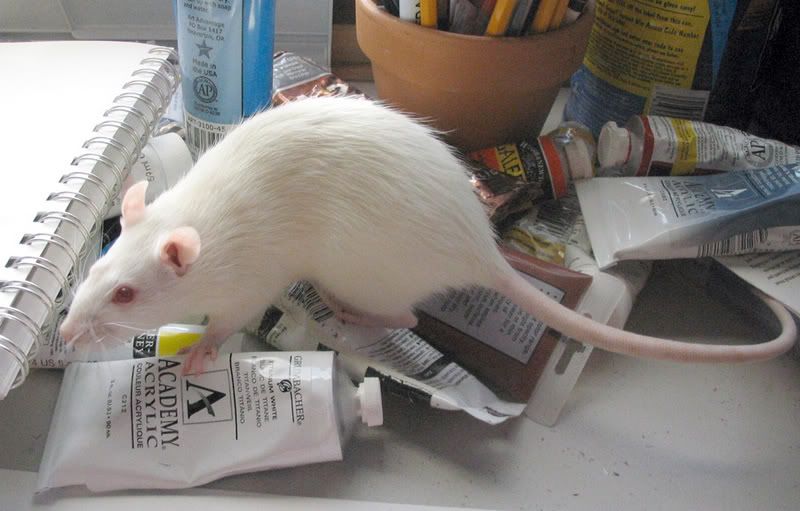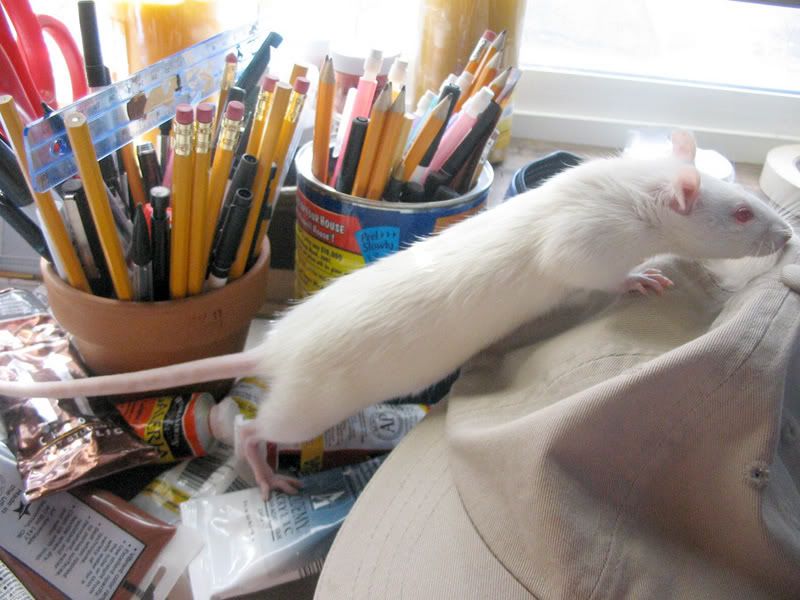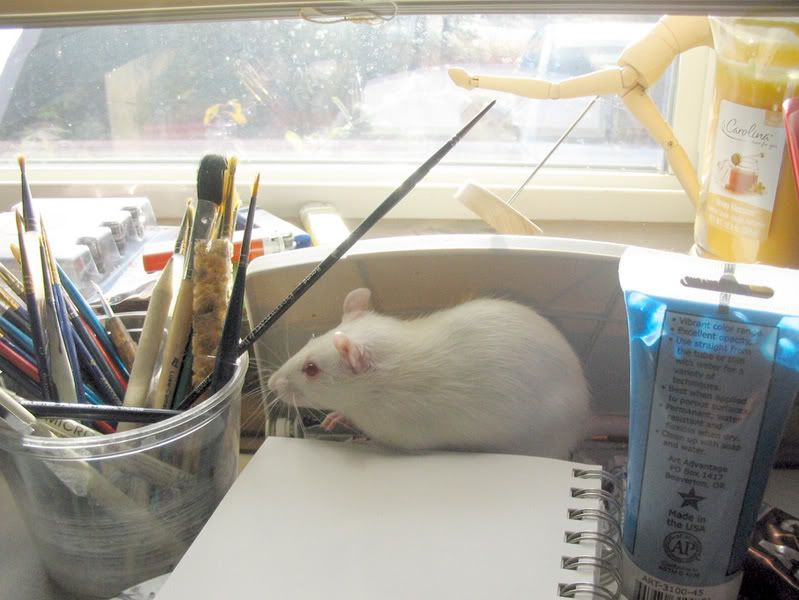 She's been riding on my shoulder everywhere, and she loves going to the pet store.
My other rat, Nina, is extremely shy and doesn't like to go places. She's also much more laid back and calm. Glee is something close to psychotic in her hyperness--I've never seen that rat still for more than a few seconds. She's also glad to meet anyone and anything (she's determined to befriend my husky, who has gone from wanting to eat her to being terrified of her). Nina hides in my hair when there's another person/animal nearby. The extremes in personalities that rats can have are amazing to me.