Discussion Starter
·
#1
·
Some of you may remember that mesh shelving I used to make the Belgie and Sevilla's temporary home in August? Well, with the addition of Lola, I had to come up with something bigger than the Coast Cage, and something cheap, since I'll be getting rid of it in the big graduation/move coming up in a year and a half. So I went back to Target and picked up a second set of shelves (and used a little of the first) for only $14.99, and made this beasty!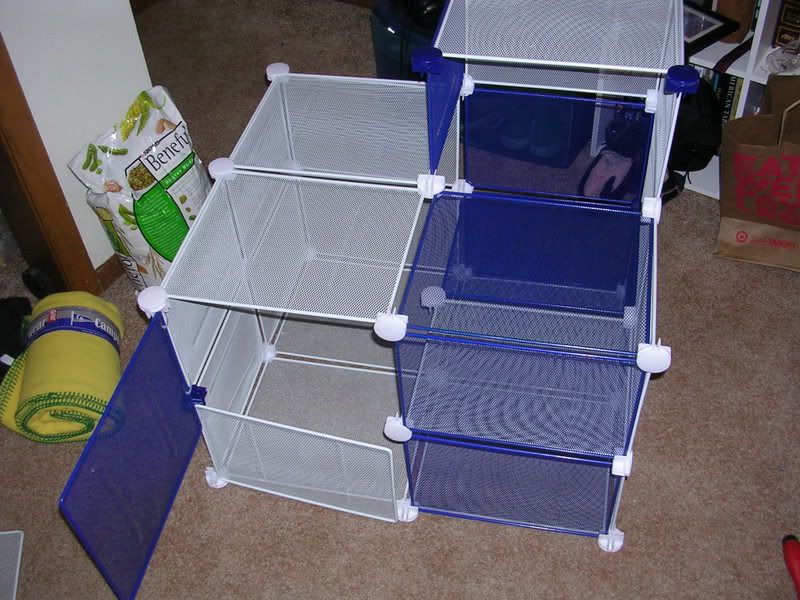 Empty, just to give you an idea. And I don't have that top cube anymore, now it's the wire part of the cage that came with Lola.
View 2 empty. The bigger part is 17 inches high, 26 inches wide and 22 inches deep. There's a shelf in the middle that's 22 inches deep and 13 inches wide.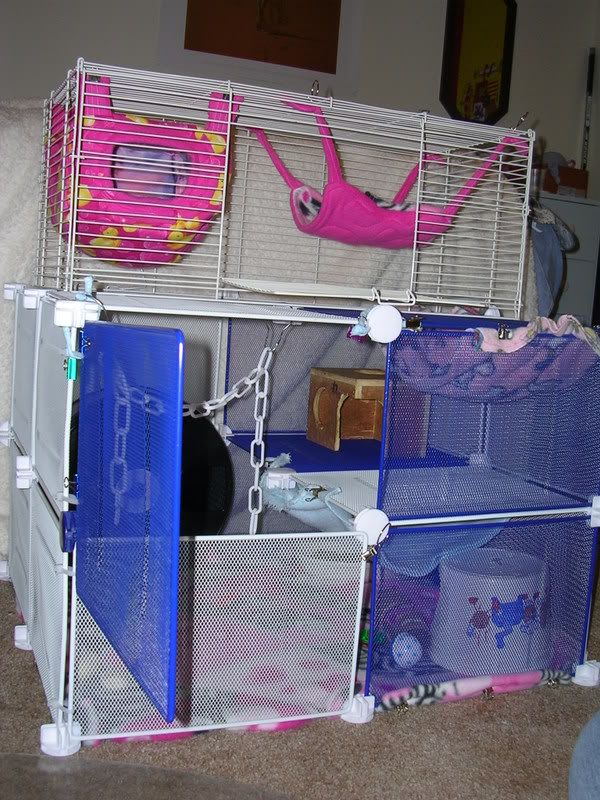 Decorated! The total height with the topper is about 28 inches, so I feel like my girls are getting a pretty big home!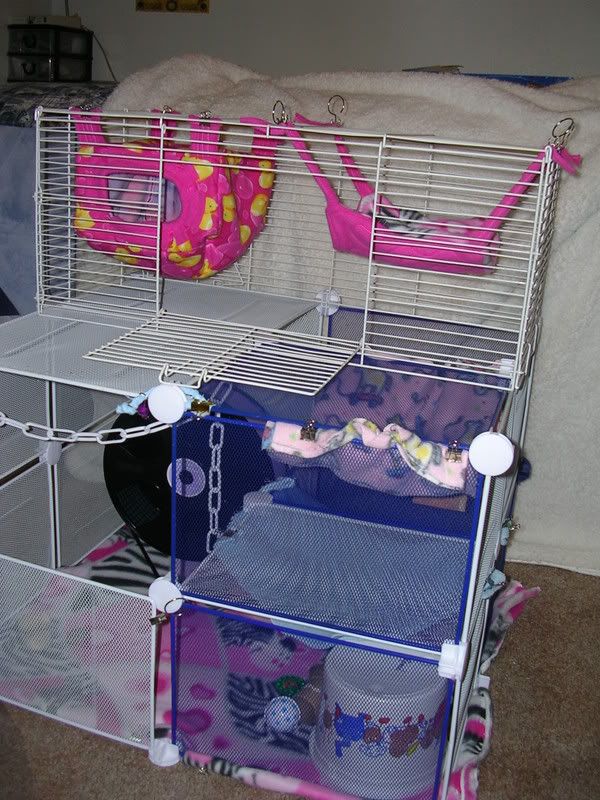 Decorated view 2.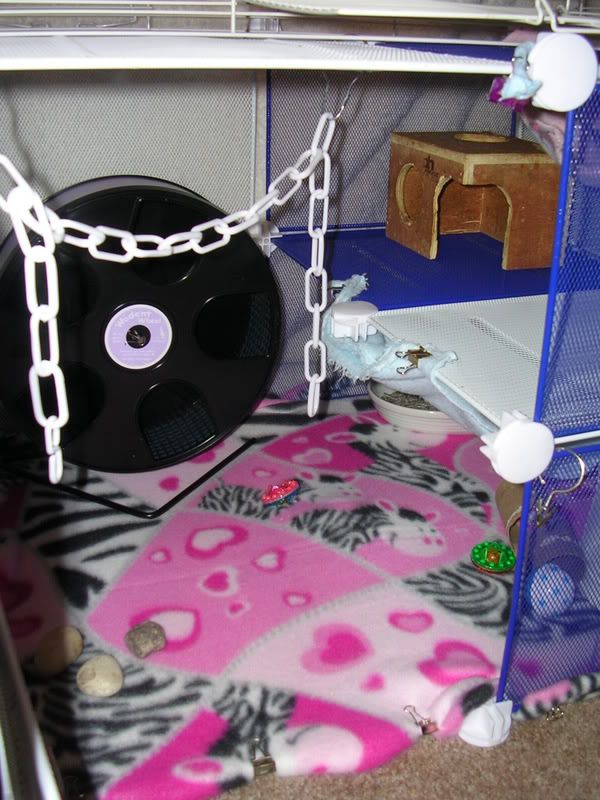 Inside. That's a senior Wodent Wheel, to give you an size comparison. I lined it with two pieces of fleece, clipped onto the edges with the ever handy purse clippies.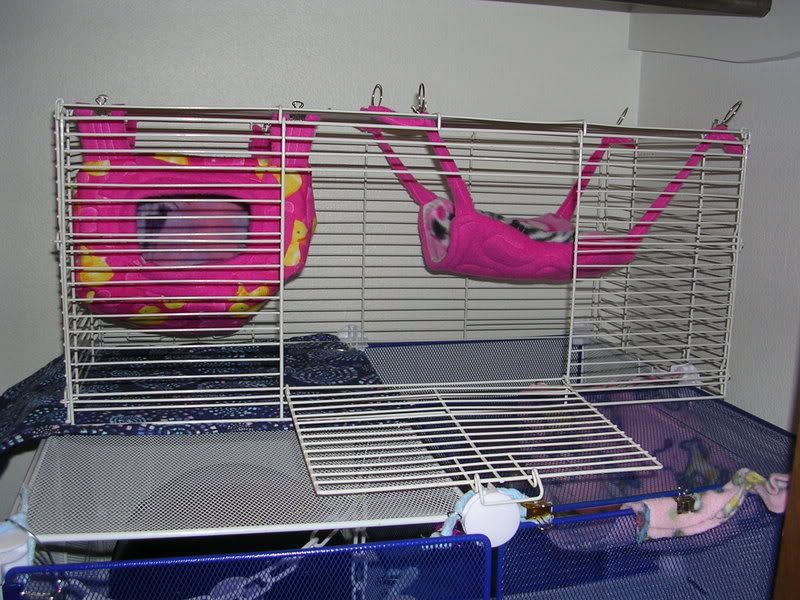 View of the top part. There's also now a water sipper up there. The cube was made by yours truly! And so was the pocket hammock, come to think of it...
I think the girls really like it, and each other. As a side note, I was trying to find them while they were sleeping today. I could see Belgie, and Lola....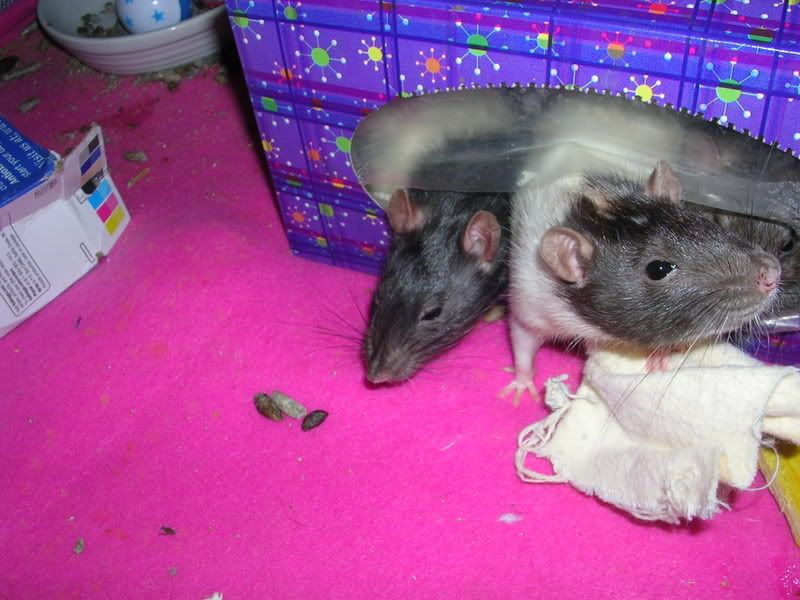 And then Sevilla appeared, too!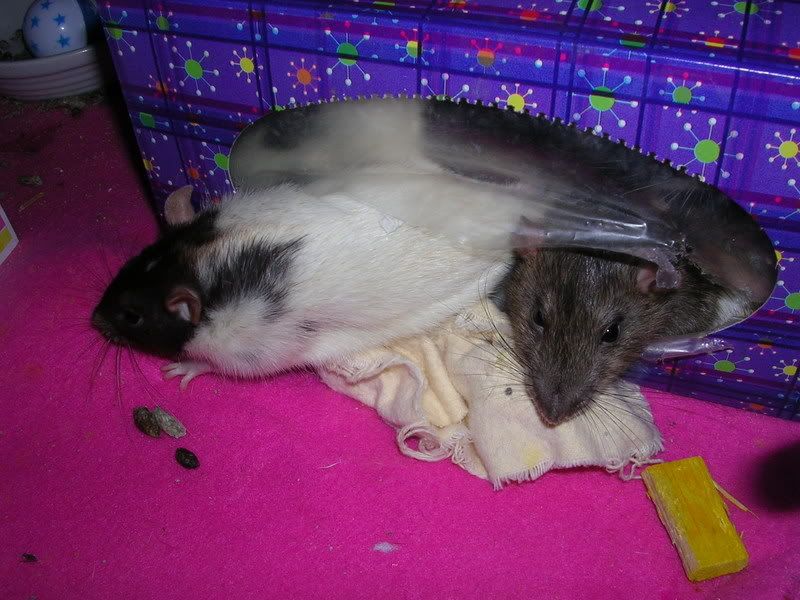 So, how many rats can you fit into an old kleenex box? Three, apparently!