Discussion Starter
·
#1
·
I just got my new Martin's cage and, although it's looking a little on the empty side, I felt like sharing some pictures.
Here it is. It's not staying on the floor! I'm in a new place and the furniture is on its way.
[align=center]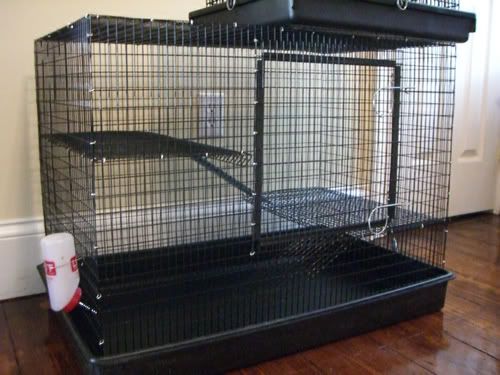 [/align]
I also purchased a carrier from Martin's which I could probably use for quarantining as well.
[align=center]
[/align]
Now I have to go find stuff to fill it (including rats). In fact, I might go to Petco right now and see what goodies I can find.