Discussion Starter
·
#1
·
It's almost like these photos take themselves, I have so many on my computer now!
Blurry, but still cute. Belgie says "what dat? Flashy?"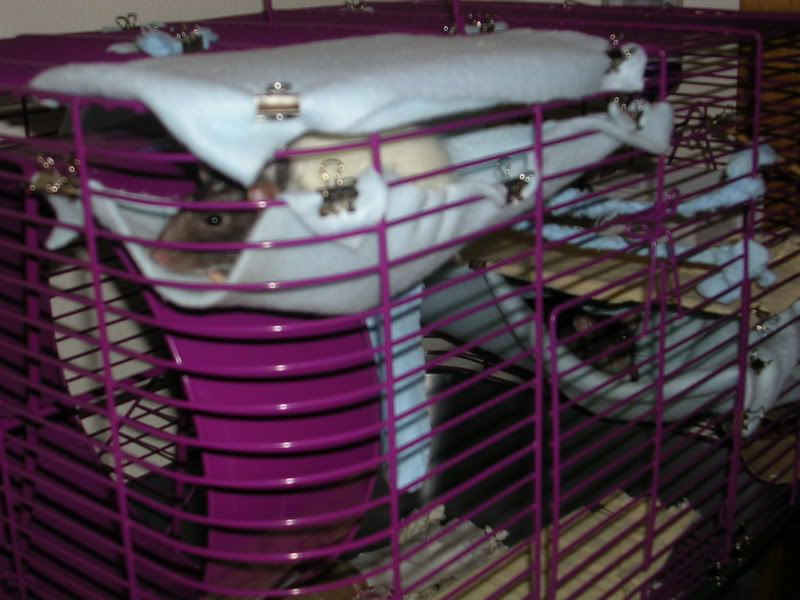 Belgie chilling in her teeny corner hammock. I've found that if I make it, they will use it! This is actually her favorite, I see her sitting in this one all the time.
Sadly, Sevilla seems to have outgrown HER favorite sleeping place- all the hammocks and places I give them to sleep, and she wants the food cup!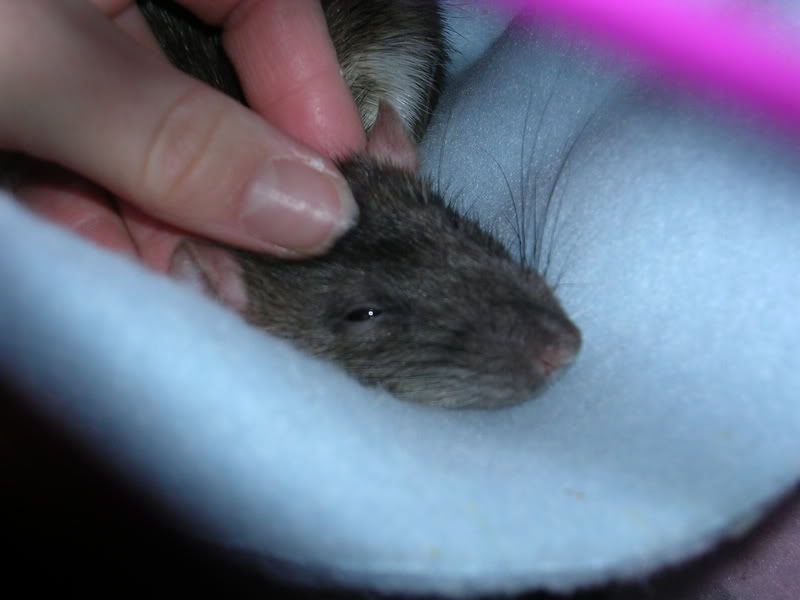 Sevilla thinks she's a boy sometimes, I swear. But it's cute, she'll sit for skritches for as long as I can deal them out!
MY FOOD!
They've gotten so big, it's rediculous. But they're such good little girlies, they love coming out in the morning and getting skritches and Suebee's mix in the morning, and then sleeping all the rest of the day, until about an hour before I decide to go to bed. And then I get those eyes... "NO MOMMY! You no need sleep, stay up and feed us!"