Discussion Starter
·
#1
·
My newest 6 ratkids came today. A friend had run into some trouble and had to rehome a few of her rats. I offered to take the 4 Wildthings and 2 older girls. They have just arrived and are settling in now.
I treated them with Revolution (as all newcomers to my home) and of course took the requisite pics. It looks like teh Wildthing girls are identical to Teya. 8O Sooo 5 quick, skitty agouti girls who look alike. Looks like I will be investing in my own coloured Sharpies. :lol:
I plan on introducing my Wildthings group to this one. Soo it will be 5 little Wildgirls, 2 neutered Wildboys, 2 friendly Bronling boys, the Wildthings mom Rennie, and the 2 old hoodie girls.
Reintroduce the family and extended family.
Soo meet the newbies.
Here is Shadow the 2 year plus black hoodie with
one
of the Wildgirls :roll: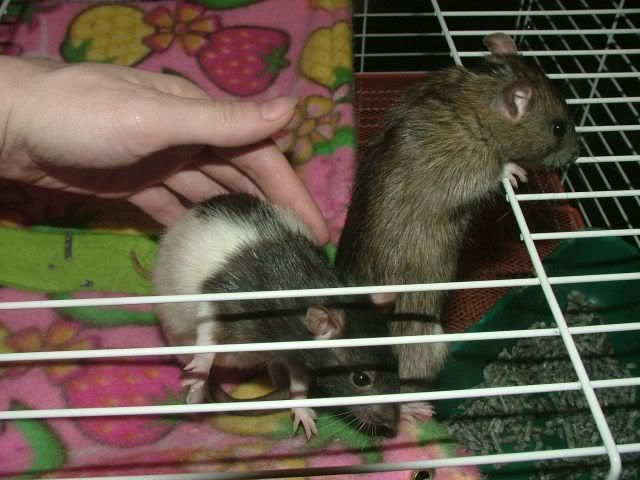 Shadow checks things out
"Whats up there Shadow??"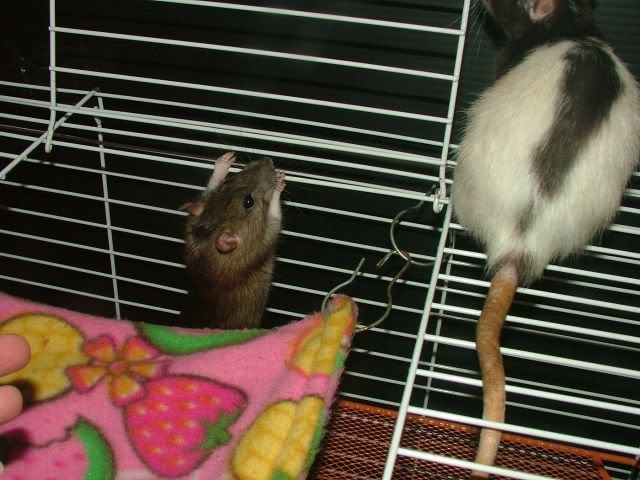 A Wildgirl in the corner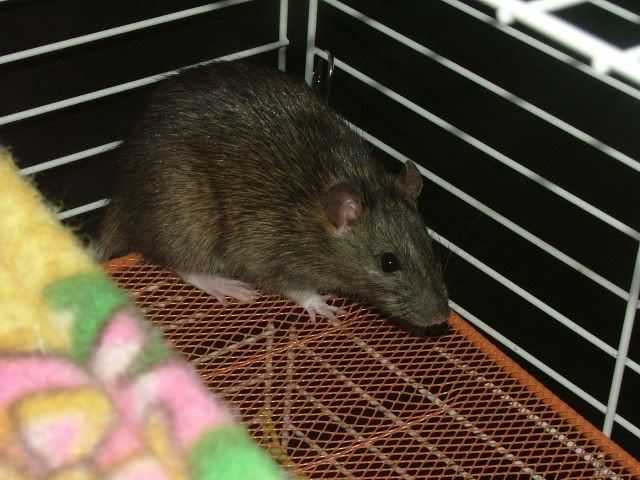 And here she is after enduring cheek and side stroking :-\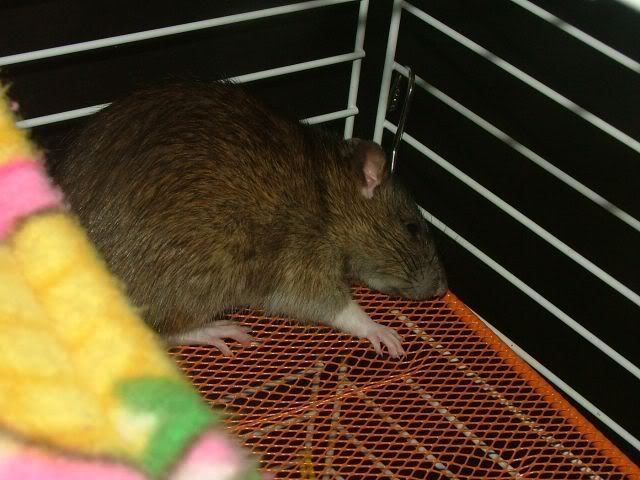 Sweet old Maddy (now thats butt sitting splayed feet behaviour)
Soo I took out the older girls for a better photoshoot...
Maddy dived into the baby cereal
Shadow's belly...Oooh i wanna kiss it!!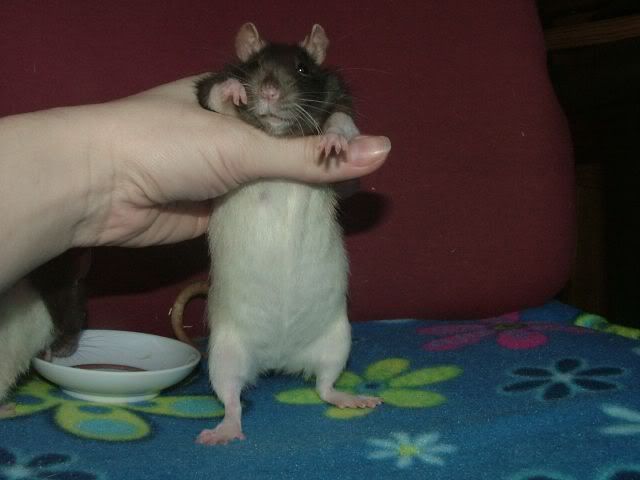 Shadow got a bit anxious...she started making distressed noises and moving around a little frantic. She calmed once I let her onto my shoulder or stroked her gently. I think this lovely old girl is a bit confused and very sensitive. She's wonderful. :heart: They all are!
Shadow comes over and says Hi
"Are you my new mommy?"