Discussion Starter
•
#1
•
I can't take credit for this because Olivia figured it out all on her own. During play time, if Olivia is on your shoulder and wants to go somewhere, she'll tug on your clothes so that you'll raise your arm and she can go somewhere. Or if she's on your lap, she'll tug the pants over your knee so that you raise your leg and she can go to the ottoman.
Basically, I'm just super proud of her and really impressed that she figured out how to tell us where she wants to go. Now she has us pretty whipped, lol.
As for Gadget, she finally gave me kisses on my cheek! Olivia was going nuts grooming my face while Gadget was sitting under my chin, and then Gadget decided to kiss my cheek! I'm super proud because a month ago she was still pretty skittish, and it seems like every day she's making progress.
And now for pics! The first is Olivia right before Gadget gave kisses, and then I got a pic of Gadget's first kiss!
Sensitive content, not recommended for those under 18
Show Content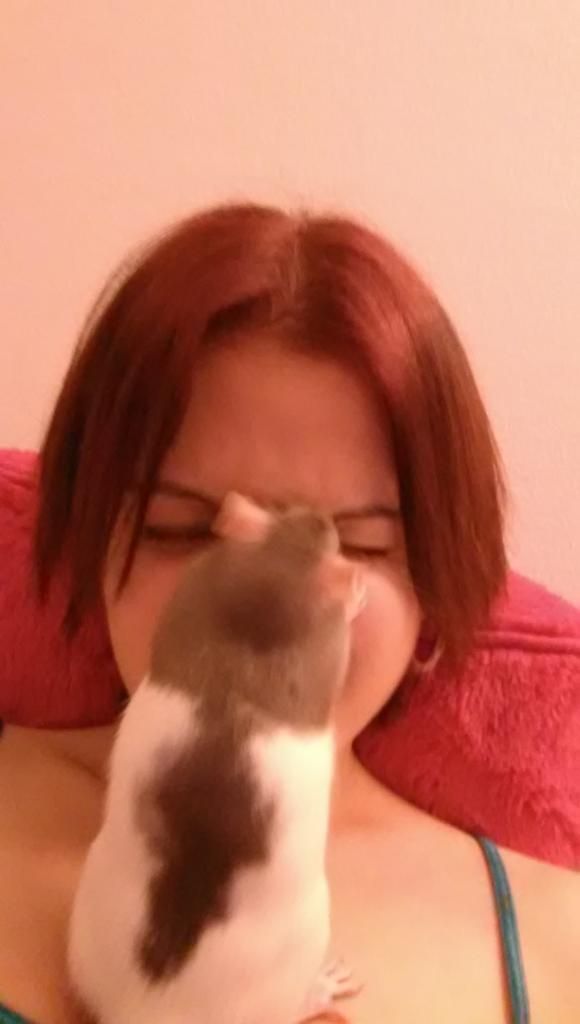 Sensitive content, not recommended for those under 18
Show Content