Discussion Starter
·
#1
·
I've noticed that as my rats have gotten older, Rem's developed some silvering on her left shoudler. Well, I've been watching it for a week or two now, and it's beginning to spread over to her right! There isn't much silvering between her shoudlers, but if you look you can find it.
Here's a couple pics that kinda-not-really show it.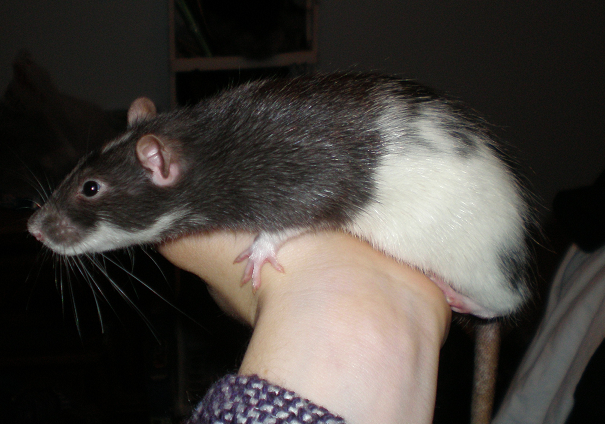 The flash ate her fur, but you can see the white hairs on her shoulder. Notice that her head doesn't have any.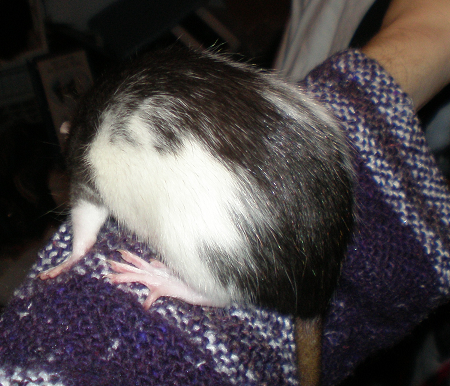 And this is the best shot I could get of the rest of her black fur. It doesn't have any noticable silvering in it. But neigher did her right shoudler whenh I noticed it in her left.
So what do you think? She is about four months old (give or take a couple weeks), so does that mean she gonna be completly silvered? Or is this just a random happening? I dunno, but I think it's pretty cool ^^