Discussion Starter
•
#1
•
Prima and her 3 sisters and Mom came to me when a contact at a local HS put out the word that they had taken in 7 rats and they weren't going to be kept for long. They were slated for euthanasia when a rescue went and pulled out the girls for me, and the boys (Dad and son) for another wonderful rescuer.
The babies were about 6 weeks old and mom was only about 5-6 months old at the time and very nippy. The baby girls were delightful except one fawn baby had a micro-eye which could mean future problems. Micro-eye often shows up in overbred, badly bred rats.
Just home…Prima's the one at the other side of the table with her butt towards us (they have Revolution on their fur so that's why they look wet)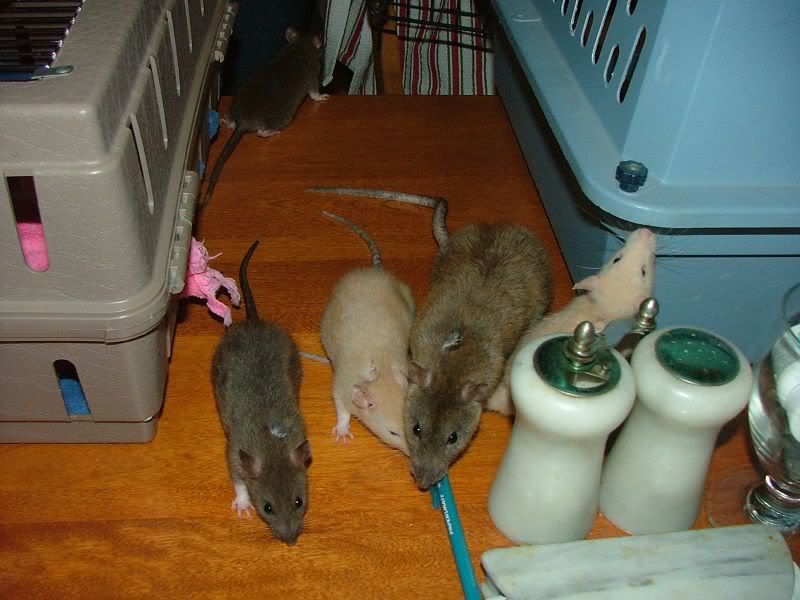 Baby Prima actually facing us
Here she is chasing Lucine who grabbed the feather toy and ran!
Mirror, mirror on the….
The Kleenex Kill Game!
Prima won!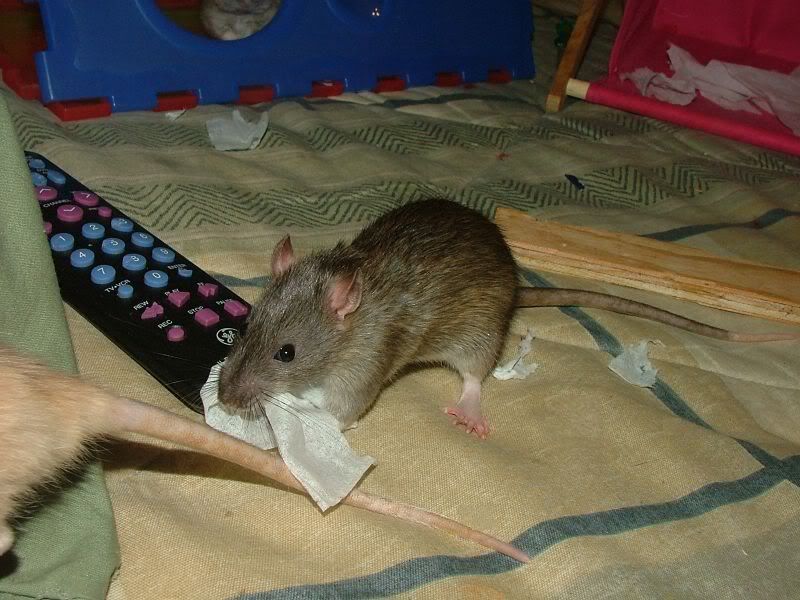 The entire family after their spay (mom Aura had an e-spay when she arrived because they had been living with males)
L to R: Lucine, Terra, Aura, Prima and Zuri
New friends…Prima is on the right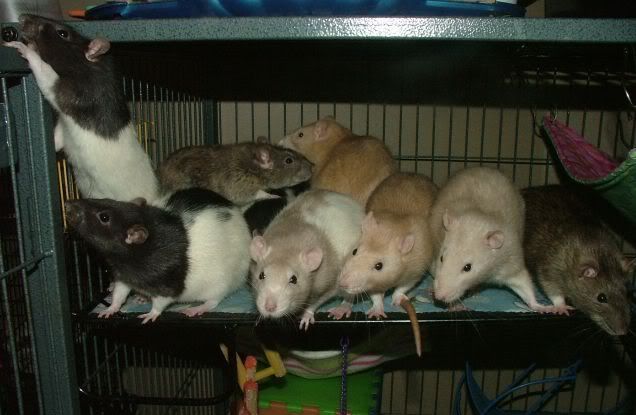 Trying to coax me into playing with her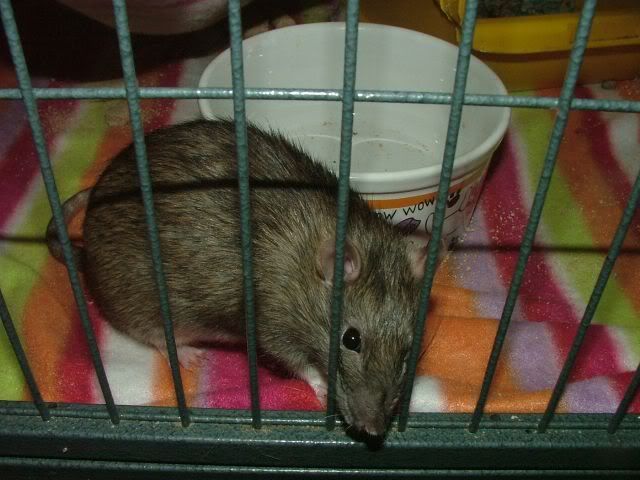 Prima was a beautiful lady, who was one of my wonderful Horde. She left me tonight only 2 days after losing Brie and Kyrie. I will miss her sweet nature very much. She really loved Brie and now they are reunited again. :heart:
Here is a video of the Hamilton babies (and Aura) at play.