Discussion Starter
·
#1
·
Well, I got strangely creative at 10pm last night, after doing a little online browsing I saw a great hammock that was shaped like a ball! So I thought "Oh, yanno, that can't be TOO hard!"
Well, mine ended up like this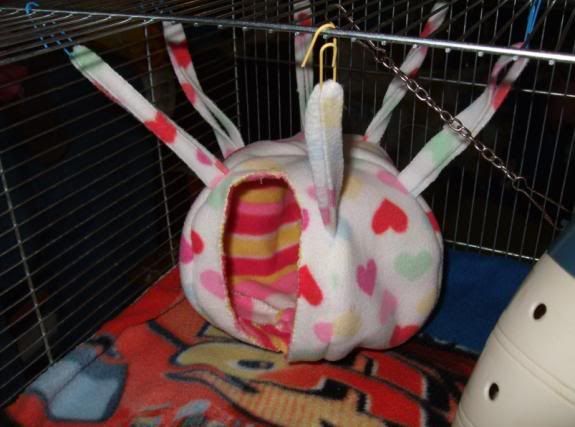 Admittedly, looking at it now, the 'door' looks too big, but the idea was that it has to fit 3 large ladies and a wee one in it at once. If I make another, I was thinking perhaps making more of a 'window' to make it extra snug inside. It does hang off the floor of the shelf - perhaps an inch or so when one of them are in it.
It's not TOO bad for a first attempt, but does anyone have any suggestions for making it better?