The bottom half alone is double the size of their old cage. It was long but not tall so they couldn't climb much. Well these are 3 VERY happy ratties now. I can't wait til my 4th girl is feeling better and she can live here too. It's still not done yet, I just got it. I need more beds, the 2 girls hog the bed on the top and the other girl sleeps in the litter box down below. It will help when I get fleece in there.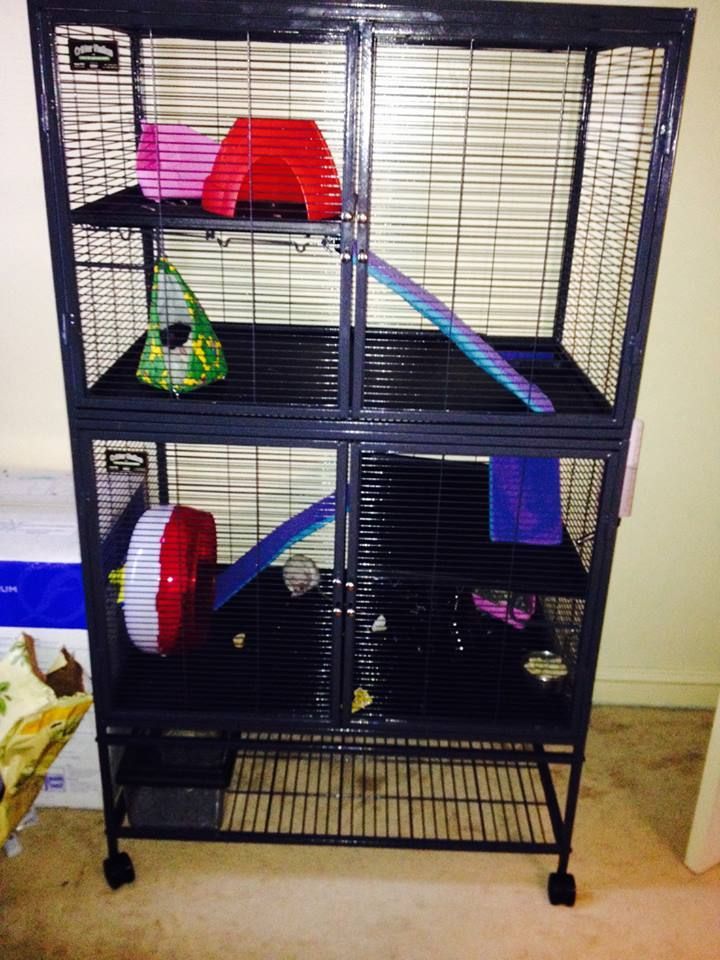 They just climb all over and have so much more to do. I love seeing happy rats!
All worn out. Before one slept in the litter.