Discussion Starter
•
#1
•
Well, you know what happens with rats, they do funny things, and you want to take pictures! This was the first time that my girls had climbed on my head, it was hilarious. So I decided to snap a few shots, and some of them turned out kind of interesting!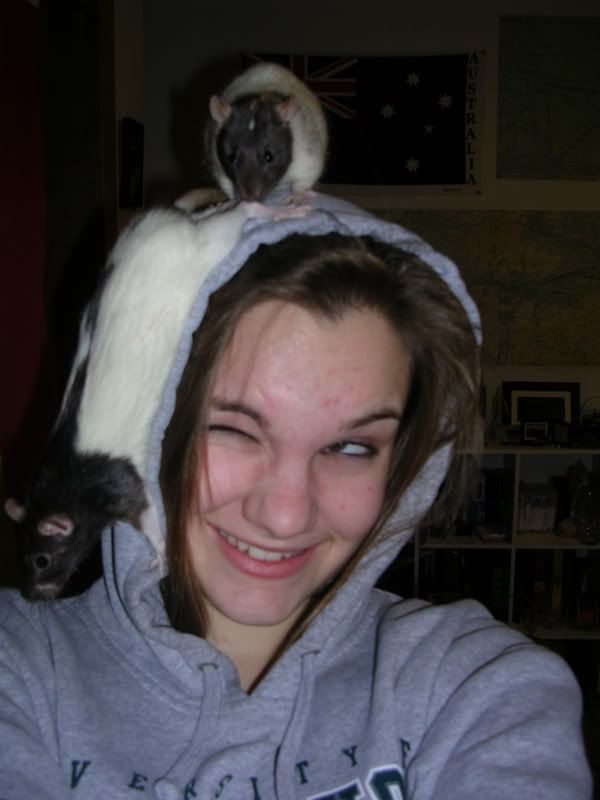 I never realized how big my girls are, until I saw Lola stretched out to the size of my face! And Belgie just sat and cleaned herself, content as could be on TOP OF MY HEAD!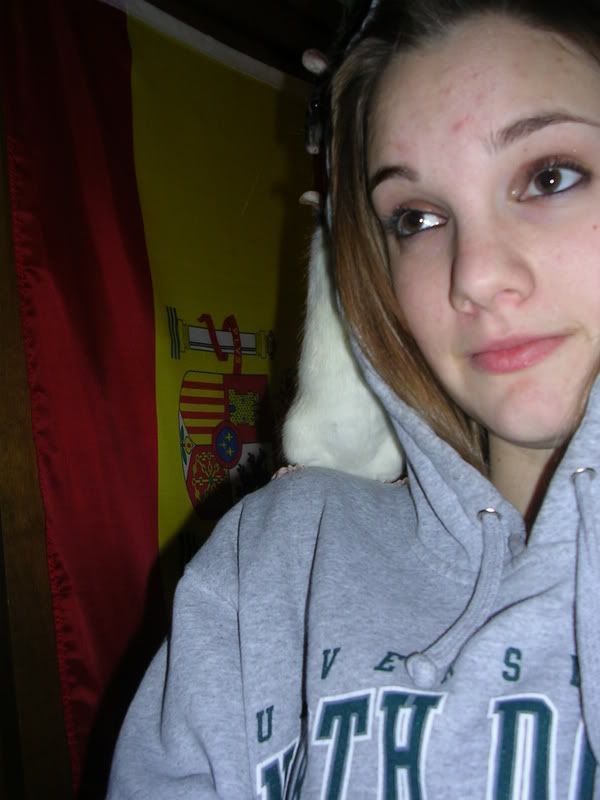 Okay, not the greatest of Belgie's pudgy little tummy, but I think I turned out alright.
My fave, of my loving up my dear little Belgie while Lola shows of her interesting side.