Discussion Starter
·
#1
·
Belgie and Sevilla again!
This time, we have a series of semi-sleeping photos! The positions these girls will get themselves into, it can't be comefortable!
Belgie wedges under the wheel. Sevilla's there too, you just can't see her!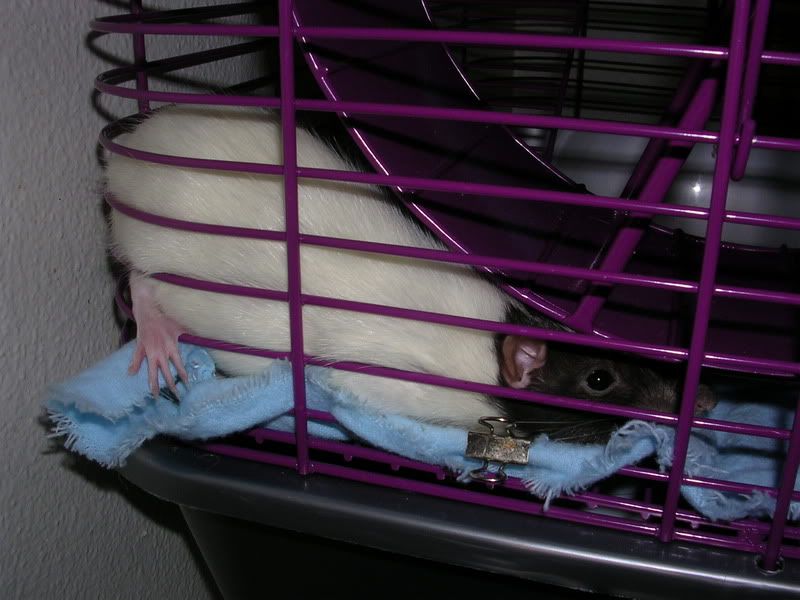 Sevilla says: The food dish is oh-so-comfortable! Riiiight...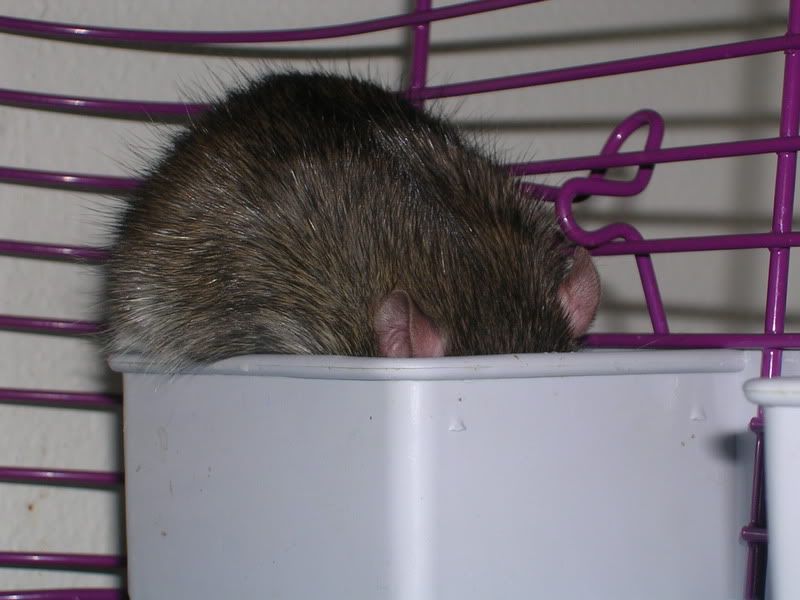 All I can say is... AWWW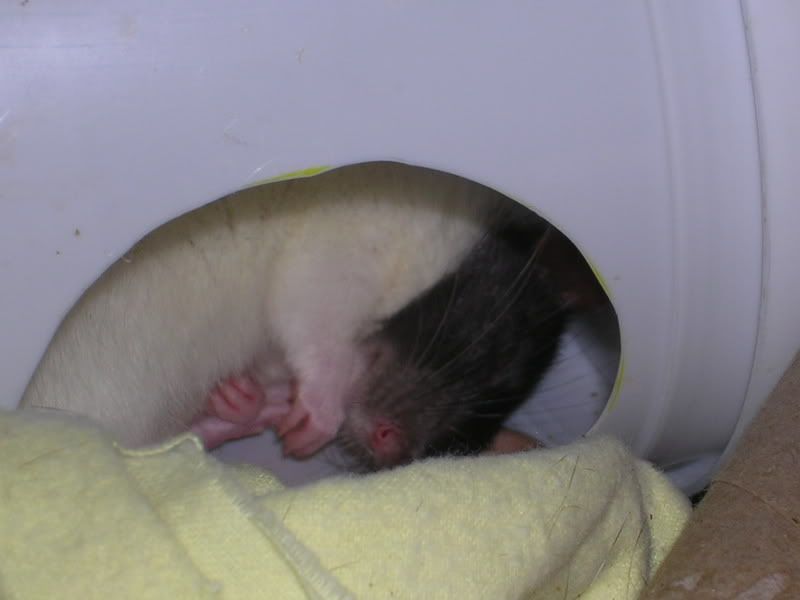 Again, what's with the food dish?
Belgie: I'm just gonna... oof... climb up here and... sleep on ya.
Sevilla: mmmmpf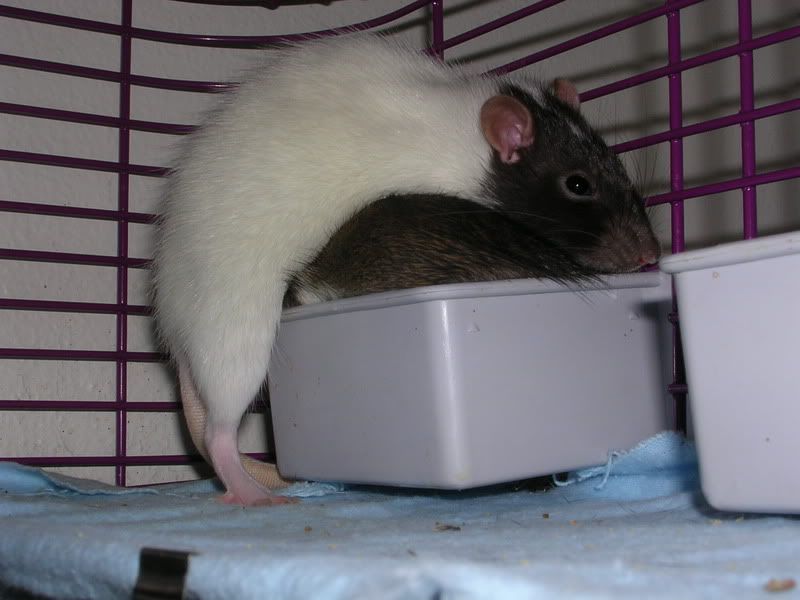 Sleepies.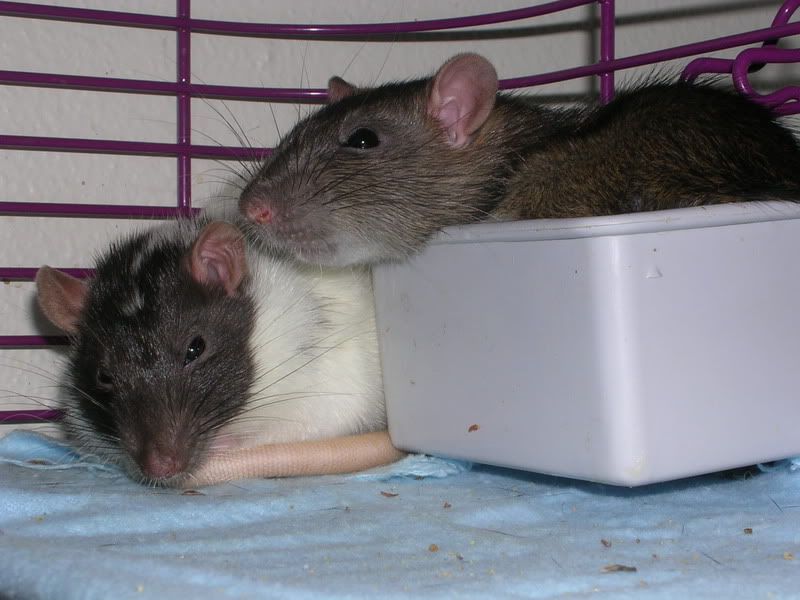 Aww, together in their Martha's Cookies bucket.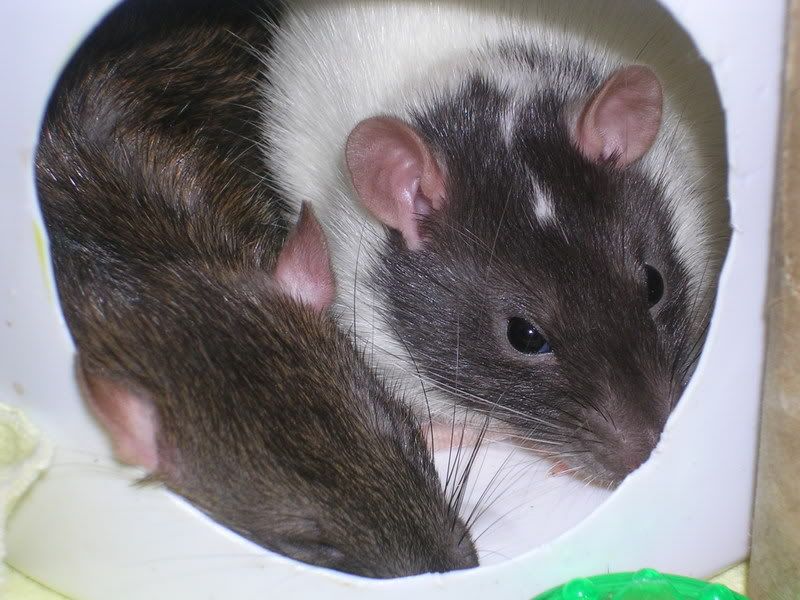 Squashed in a corner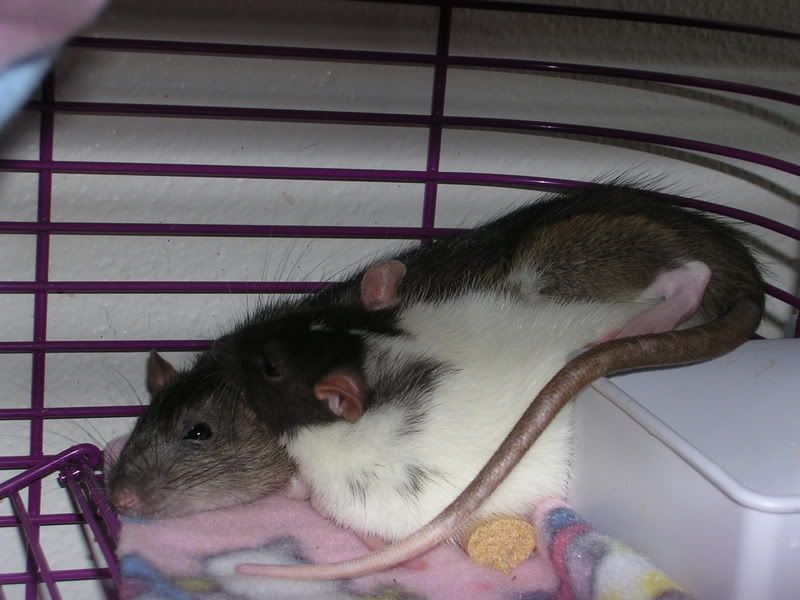 All you can see of poor Belgie is her face!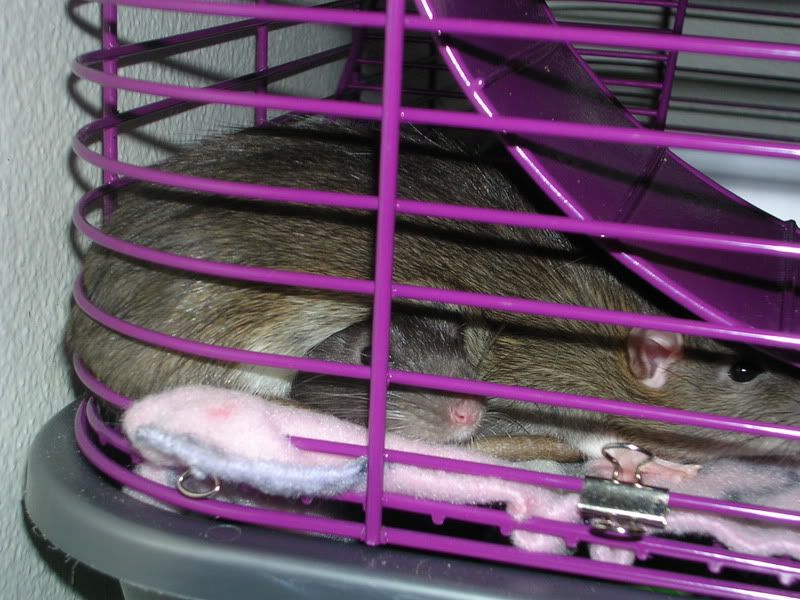 Not strictly sleeping photos, but cute anyway:
Yummers, apfel!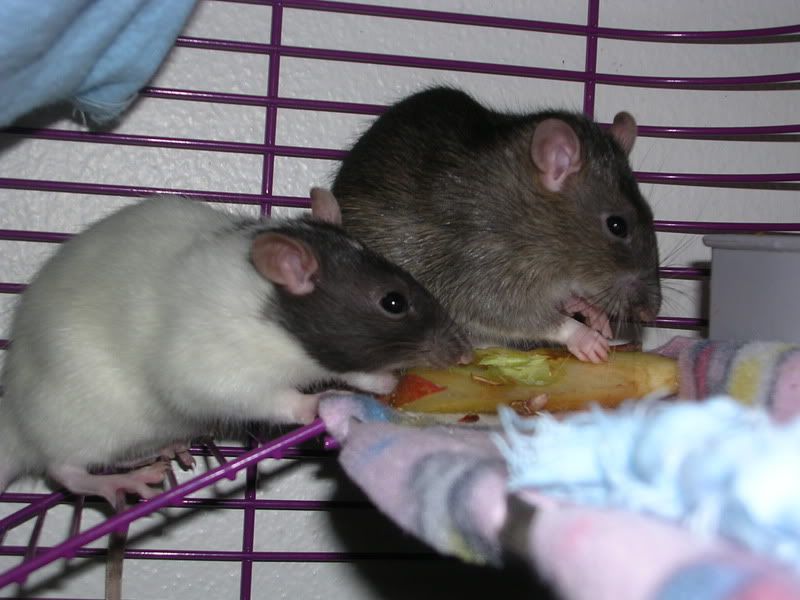 Sevilla, trying to wiggle a food block out of the cage through the bars. The best part is, she finally managed to grab it, and then runs around the cage, in through the door, and sits in almost the EXACT same spot to eat it!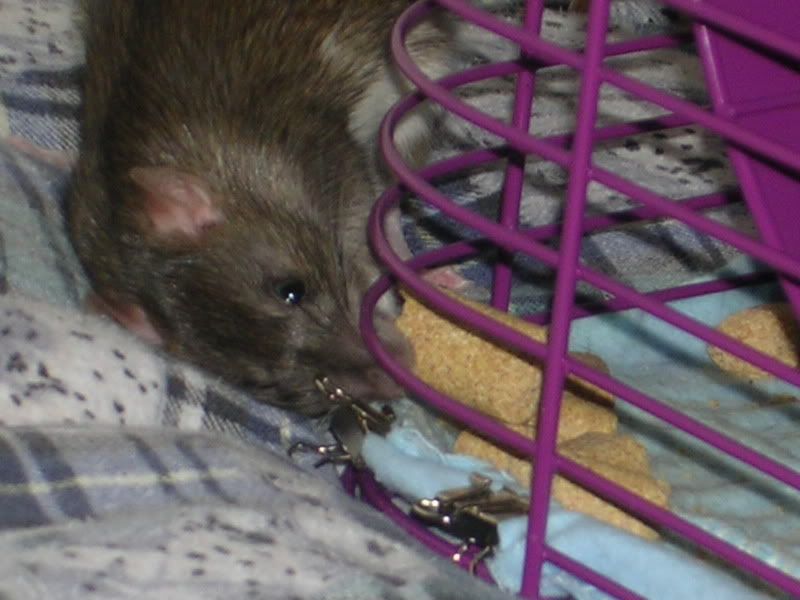 Hope you enjoyed the girlies!