Discussion Starter
·
#1
·
Here they are, nearly a month after I've gotten them and they have already grown! I gave them some rice crispies to munch on while I cruied the net a couple days ago, then I decided to take some pictures when they'd sit still enough for me to do so.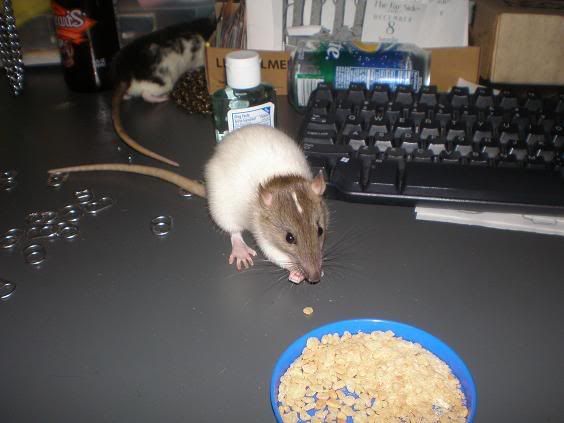 Leaf loooves rice crispies, but Rem is only interested if she really wants them.
Double wink! The whole time they sat next to each other, their wiskers were poking into the other's eyes.
The day after I rearranged their cage for the first time I added my little sister's old hamster ball to one corner. At first they were skeptical, then I woke up and found them both alseep inside it!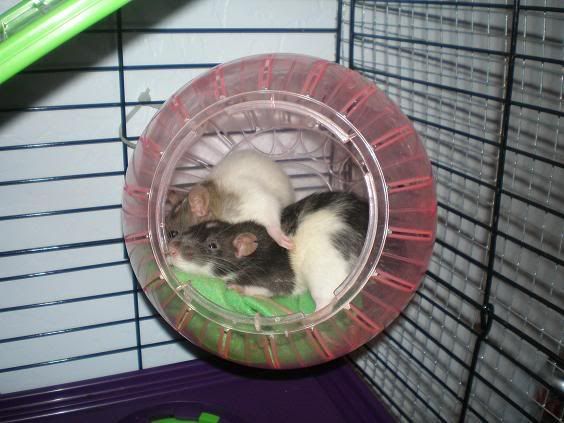 Why you flashing dat thing at us mommy?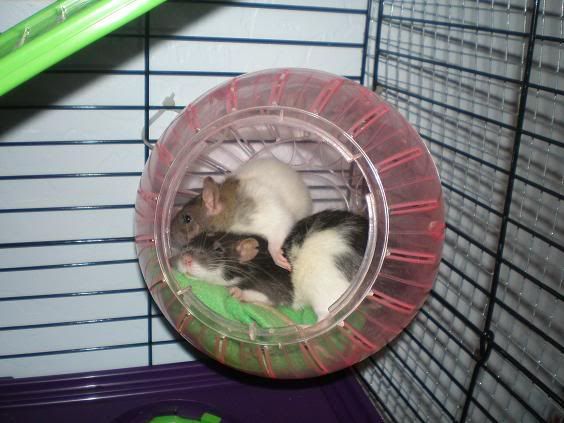 It's a Rem-wich!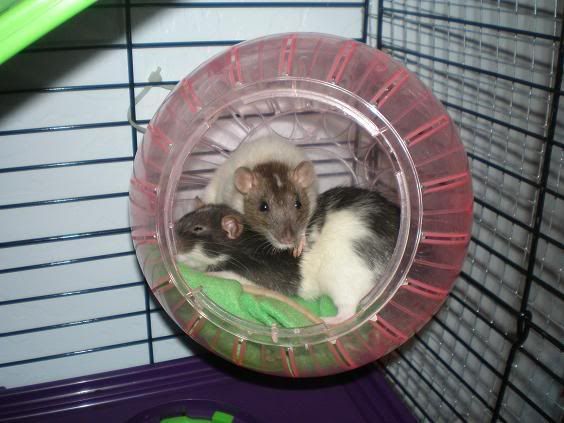 I think I need to bet a bigger ball XD