Discussion Starter
•
#1
•
As some of you know, Vincent is a double rex. When we got him, he was hairless. Then after a week he was fully furry. Now he's in the in between stage, and it's so ugly that it's adorable. He has no fur on his belly, a spot about the size of a quarter on his back, and his face is half and half. All over his fur is much thinner than it was. In my mind, he's dressing up as a zombie rat for Halloween.
For reference, here's a pic of him naked: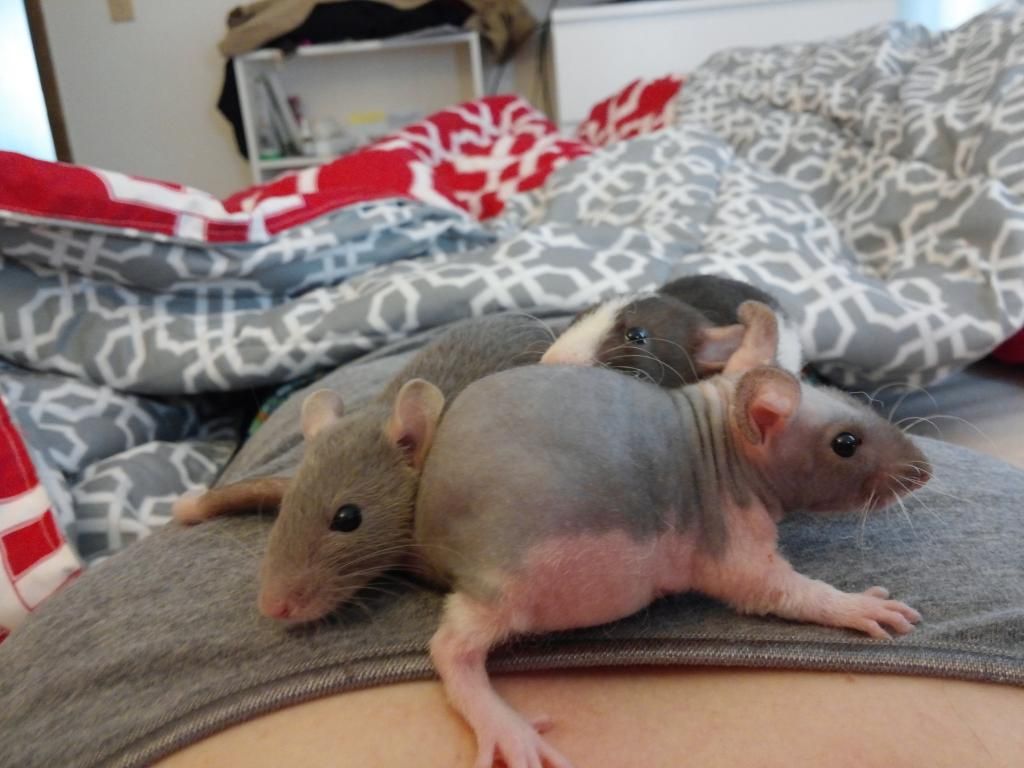 Here's a pic of him with all fur: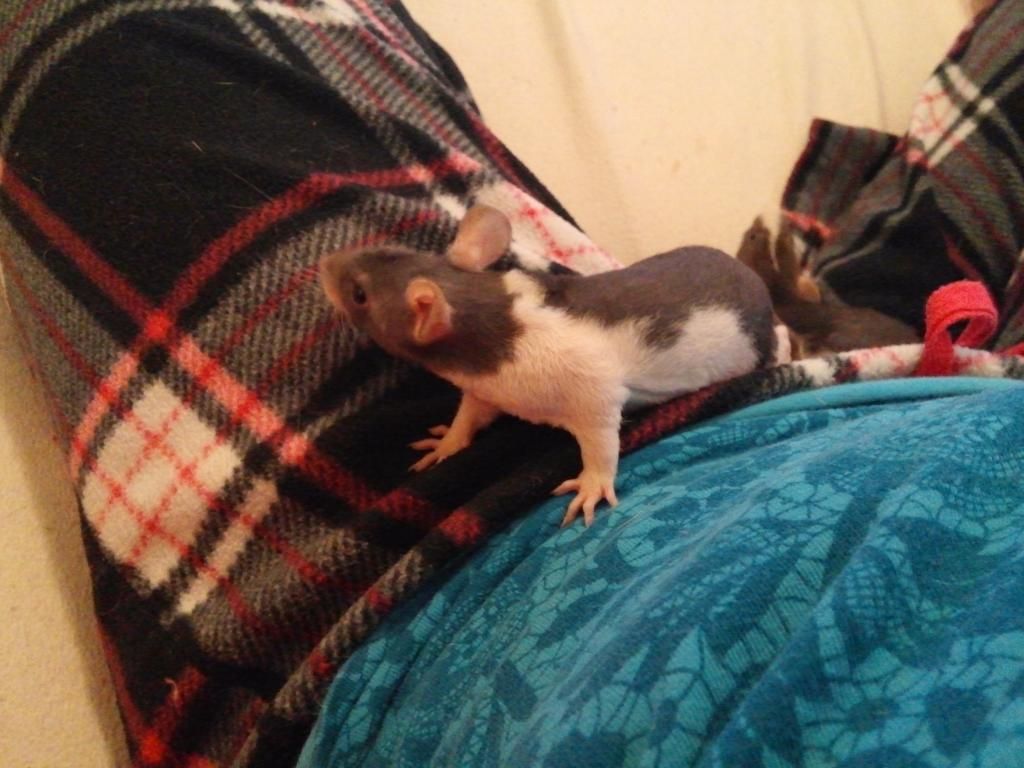 And here's how he looked last night: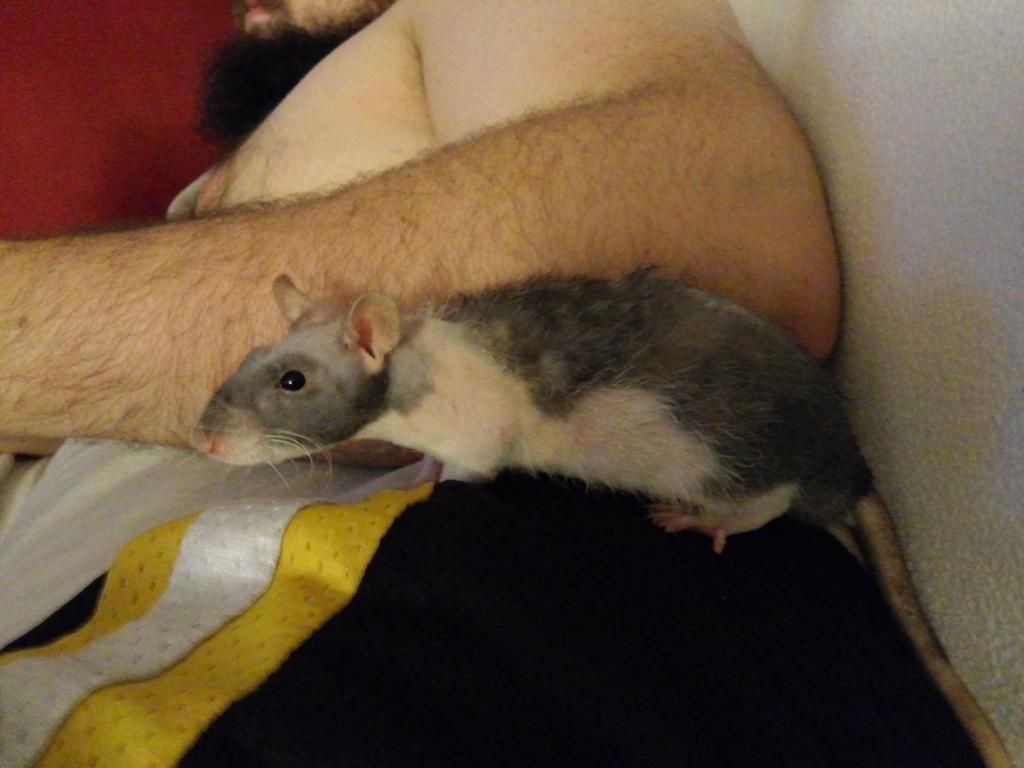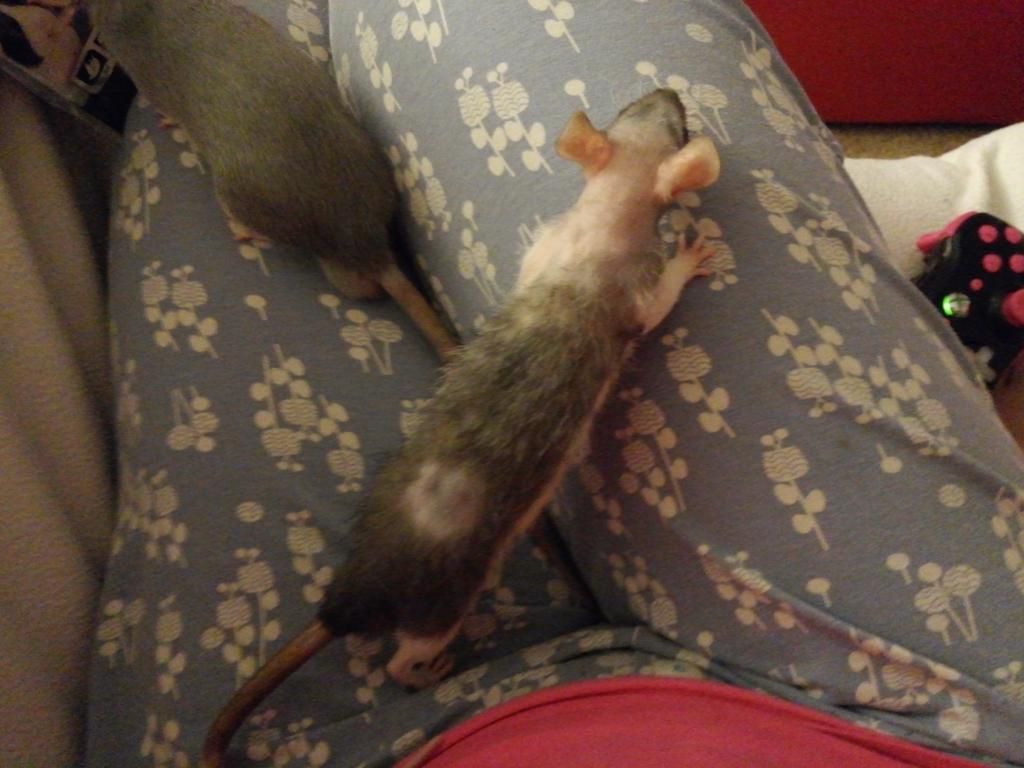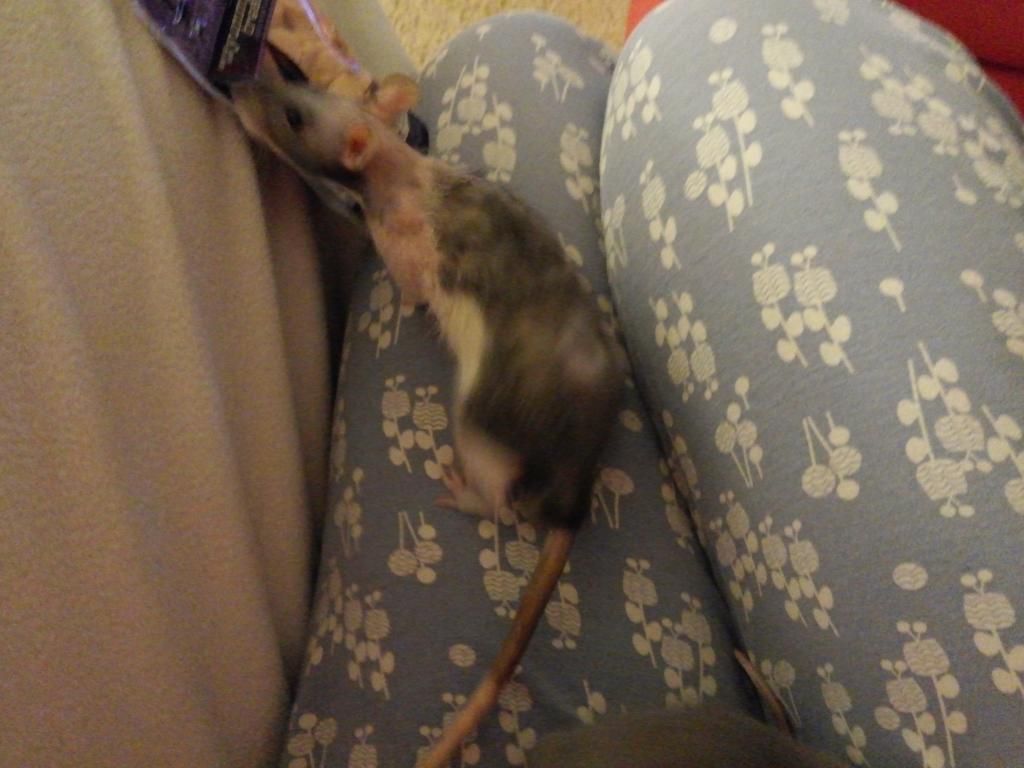 Yes, that is all pics of the same rat. He's super ugly, but I just love him to pieces. I have no idea if he'll lose all of the fur again, or just stay the way he is right now. Every day when I wake up and check their cage, I have no idea what my third rat will look like, lol.