Discussion Starter
·
#1
·
Hi guys. I'm new here, I found this forum because I need help and it seems at first glance that this would be a good place to get it.
First of all, I'm a new rat owner. I just have one young male. Yes, I know, they should never be kept alone; and I do plan to get him a buddy. You can scold me for that later, but right now I just need help.
Anyway.. I got him on Friday. At the time, his scrotum was fairly small, I remember because I took a good look at it. When I picked him up Saturday morning I noticed that they had grown incredibly overnight. I want to say quintupled in size. I panicked at first but then just assumed that it was normal, that it was just coincidence that it happened right after I got him.
But now, I don't know, they seem even bigger and somewhat red. They look to me as if they're going to burst.
I'm REALLY worried and unsure of what to do, as there are no rodent vets anywhere near me.. And also, I've become quite attached to him and would hate to lose him.
I took some pictures just now.
I took this picture the night I got him, you can see there's not really much under his tail: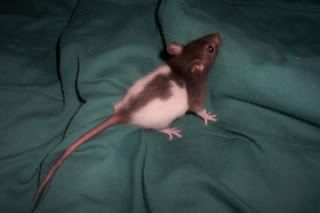 And these are from a few minutes ago: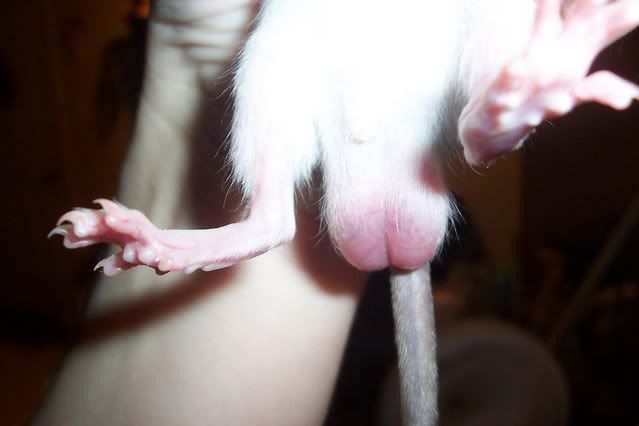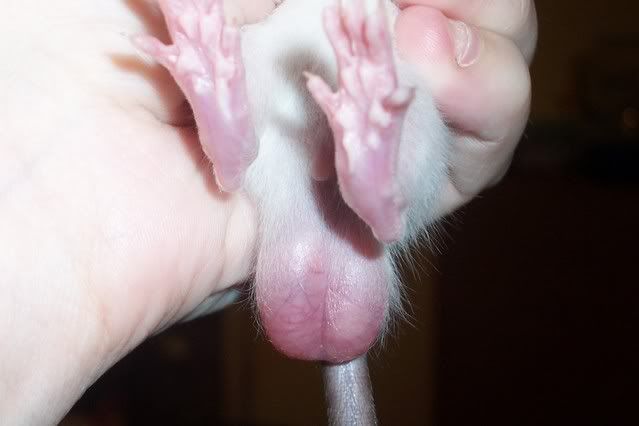 I honestly feel I am doing nearly everything right, I did my research before buying him and he does seem to be fine. I've been socializing with him and he seems to be taking to me quite well. He doesn't seem sick.
Maybe he isn't. Is it just me, or does poor Rocket have something wrong with him?