Discussion Starter
·
#1
·
..and Ravaging...food that is. :roll:
Do not offer the Horde a drumstick, they go mad!
Dilbert gets smart and goes underneath
Adia (can you believe she just had a toe amputated?) is the hoodie on the right (thin stripe)...she was right in there with them all! LOL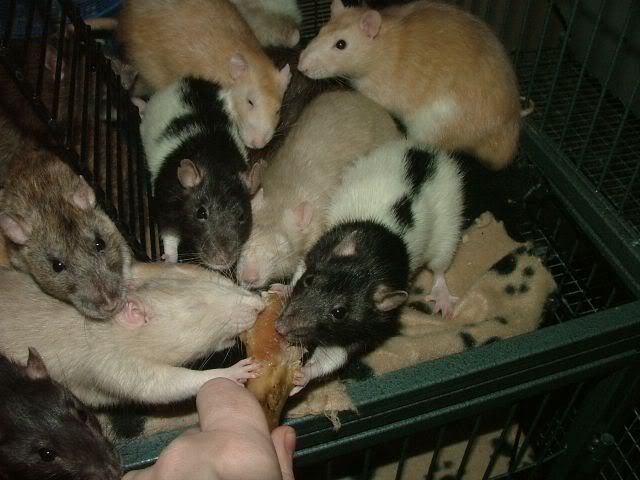 Lucine my little blind micro-eyed sweetie has one big mouth. :shock:
My Hoodie Horde gals...
Brie tries to figure out if she should get out of the scrum by going up the ramp...
Zuri, my other 3-toed wonder, tries it next
Hehehe, so much for my dinner, but that was totally worth it!! :mrgreen: