Discussion Starter
·
#1
·
They're HOME! After a torturous three week wait (after I picked them out) they are home now! I'd like to introduce Paper Clip and Jersey Devil.
I will have more pics once my camera is charged...lol
Paper Clip is a total squish already, he just loves to sit behind your neck and groom in your hair. He did this for like 30 min straight today. Devil fits his name. On the 2.5 hours drive home he didn't leave his brother alone once! He likes to start fights with Paper Clip, but PC wins most of the time.
These three pics are from when I got to meet them when they were two weeks old. It was easy to pick the two boys I wanted as they seemed to pick me!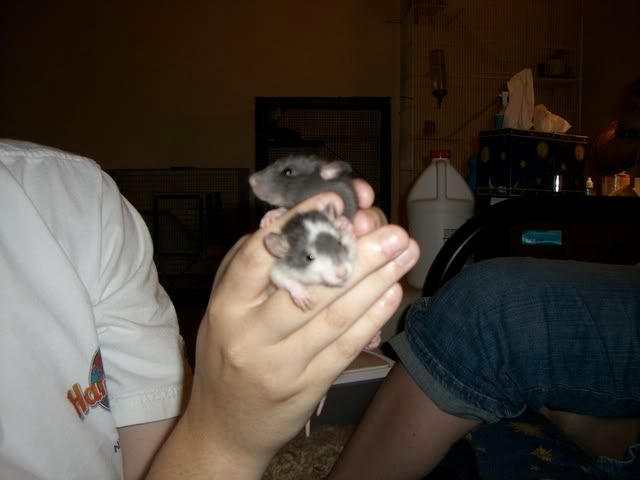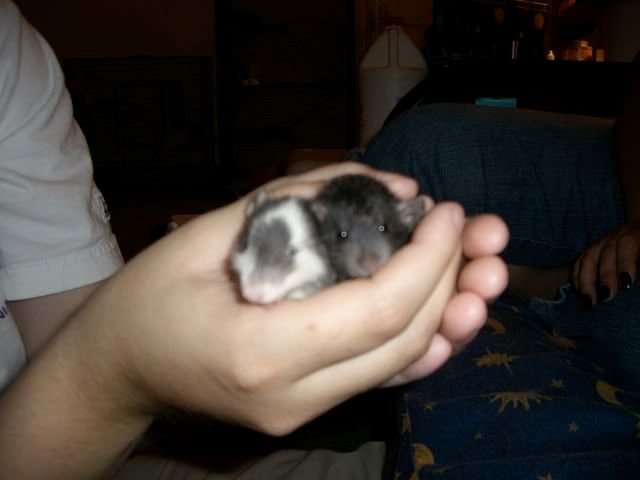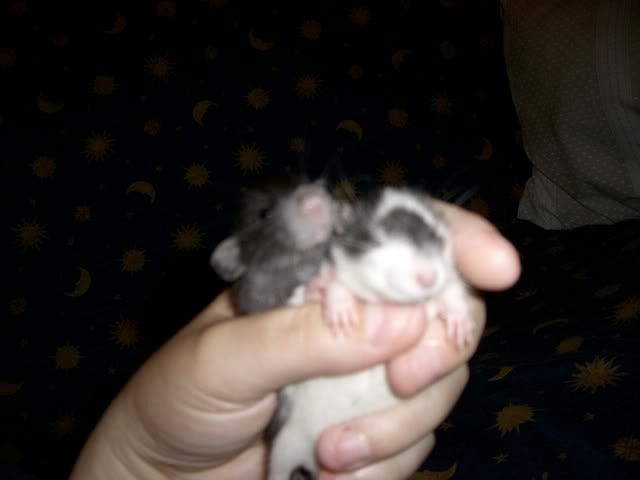 And here they are this afternoon playing on me!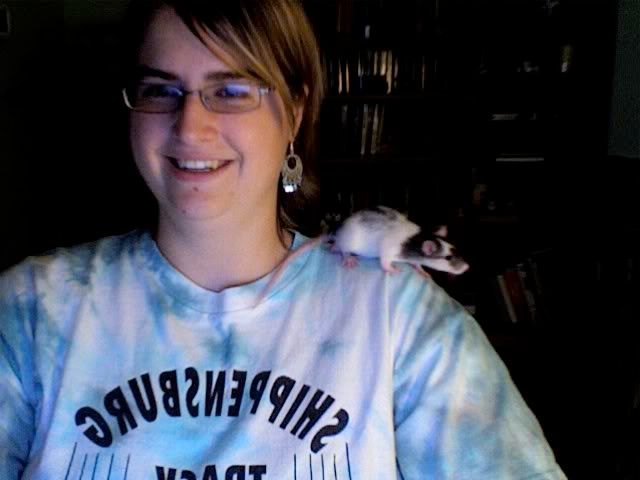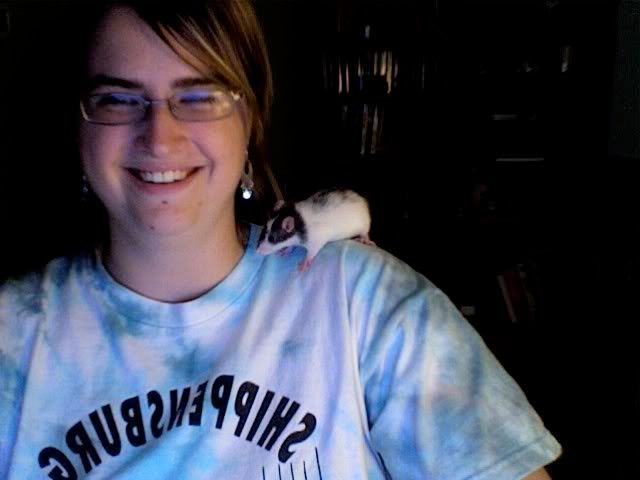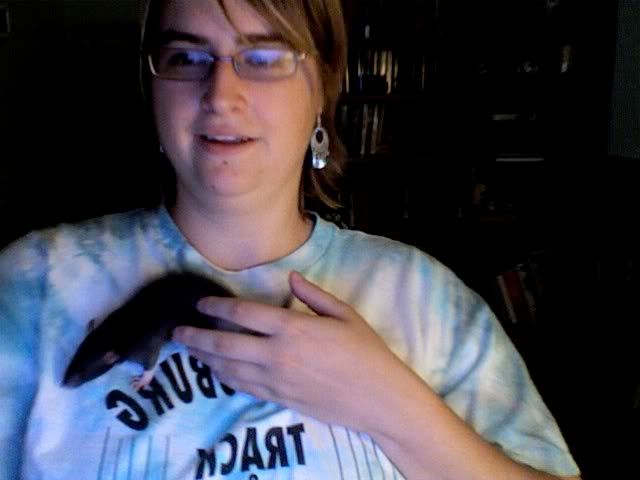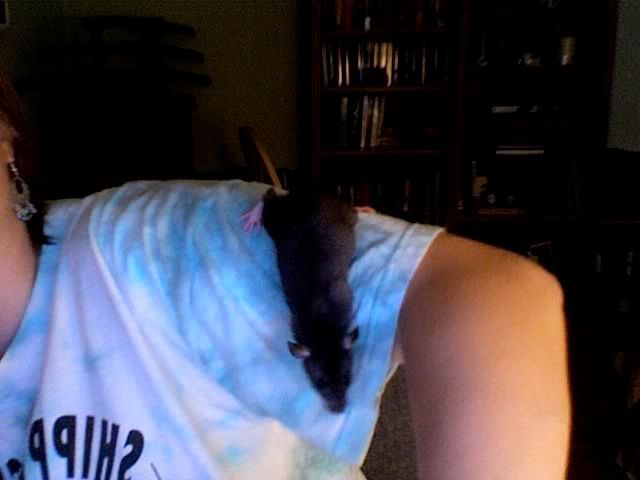 As you can see Devil doesn't like to sit still for pictures! I'm hoping with a camera I will have more luck then I did with my webcam...lol
Emy