Discussion Starter
·
#1
·
Here are pictures from the ratties on the bed earlier, while I was cleaning the monster cage.
I had to wash my sheets anyway, so I just threw their playmat on the bed and a bunch of their toys.
The Octo-Play toy has been a HUGE hit with the ratties! Here are the sisters, Hazel and Peri, peeking out of it.
Squee, Dwarfie, and Russia
The sisters again, with Widdershins in the background sniffing the air
My sweet Polka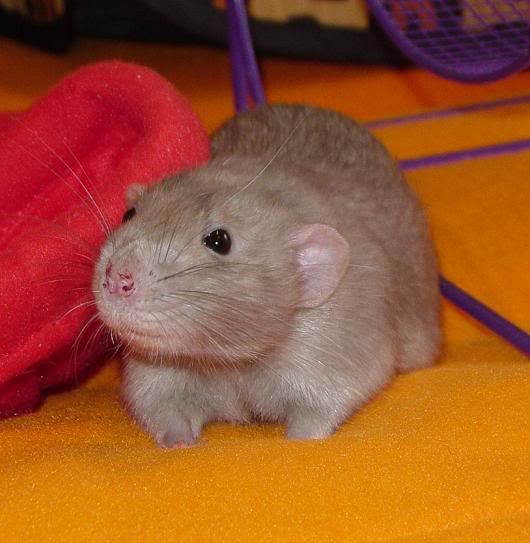 Peri, who loves the new cat cubes.
Squee does too!
The brothers Nigel and Widdershins napping in the Octo-Play
Sweet Emma
Russia really enjoyed going up the on windowsill, and purposely tumbling/jumping off. Numerous times during cleaning, I'd suddenly feel him crawling all over my feet and trying to climb up my legs :roll: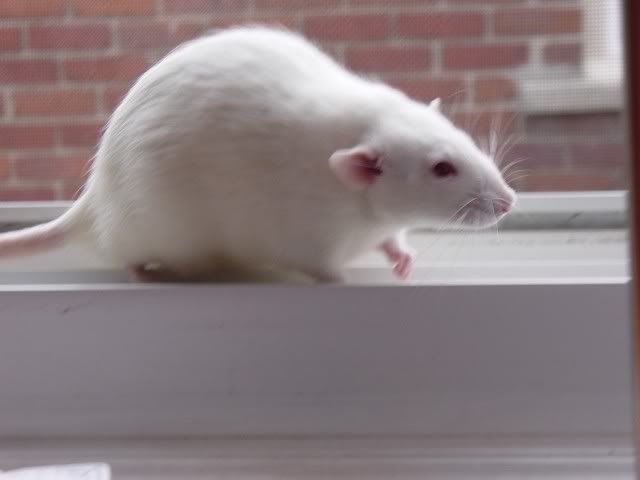 Fergie incessantly wanted to jump on me/the camera.
Fitzherbert, looking adorable for once, instead of angry
My sweet, old Mulligan :heart: I know he doesn't look too good, but he's going to be 31 months old in a few days and is doing
really
well! He LOVES the crinkle tube for some reason, and in this picture he's all curled up taking a nap, or at least he
was
before I assaulted him with the camera :wink: