Discussion Starter
·
#1
·
Ok, so my partner and I bought a rat last weekend, who we thought was a neutered male (bc he didn't have balls). Well....that aside, it is obviously a female, because either late last night, or early this morning, she had a litter of 10, maybe a couple more. (We haven't really been able to count them.) We're really excited and nervous, and I just need to know what to do, and what not to do. She's in a wire cage right now, and I'm getting a 10 gallon aquarium from a friend today, and I'm wondering when I should move them and the mother into it, and what the best way to move them would be. Also, what should I feed the mom to help her out, and things like how soon can we pick them up, should we get them out, leave them alone with mom? I really just don't know what to do. I've been doing some research and reading some threads on this site, but there's just so much info I'm kind of just overwhelmed so I decided to register and start my on thread. I would GREATLY appreciate ANY AND ALL advice you all have to give!! Thanks!
P.S. As soon as we can, we'll have pics of the babies!!!
Here are some pics of, well...her name was Ralphie, but I think we'll call her Roxie now!!!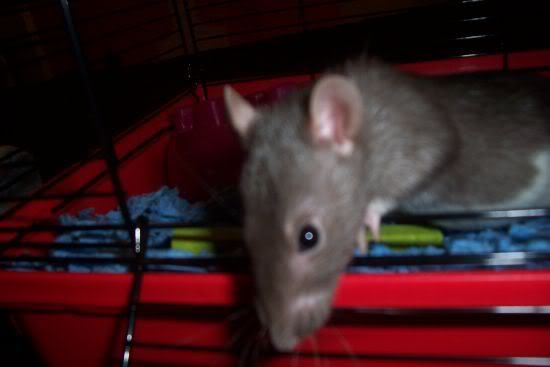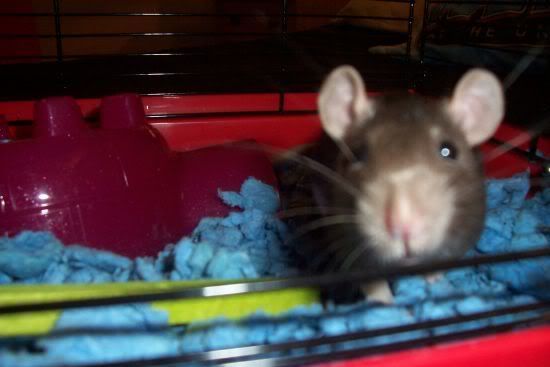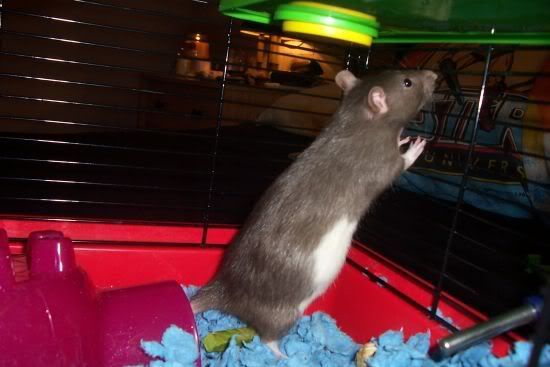 __________________________________________
UPDATE:
Well, we finally got the chance to sex the babies, and from what we can tell, there are 7 girls and 5 boys! And they are the CUTEST things I have EVER seen!!!
All 12!!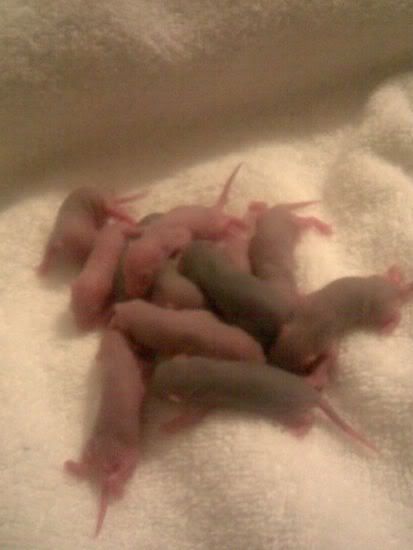 The girls
Sensitive content, not recommended for those under 18
Show Content
The boys