Discussion Starter
·
#1
·
I picked up my new rat the other day, and she's a total sweetheart. But she has this weird looking tail that I just noticed...
It's like the little "scales" on her tail have been sort of puffed up a little, and they're brown. It's mottled, not all over her tail. I'm wondering if it's a bacteria, or something, or if it's just a normal part of aging. My girls still have sleek satiny baby tails as far as I can tell, but this girl is a little older than them. She also hasn't had optimal nutrition her whole life, whereas mine are fed a pretty good diet. So I'm wondering if it's just diet.
Either way, it's kind of gross, and I don't want it infecting my girls if it's contagious. They're still at a friends' house, where they've been the whole break, so I'm thinking it would be best to have the stay there until I get this sorted out.
I'll probably call and get a vet appointment for her soon, but I just wanted to rule out it being normal aging before I made a fool of myself, or that it wasn't something contagious before I bring Belgie and Sevilla back home.
Here's the best picture I have, sorry it's blurry.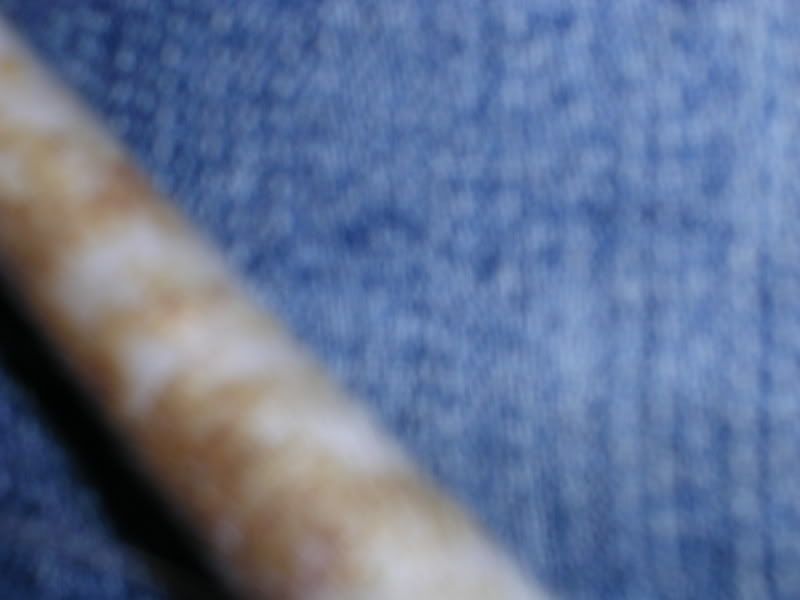 You can see the brown parts and how they're kind of raised and random all over her tail.
Thanks for your help!