Discussion Starter
·
#1
·
Wheeeee!!! My wonderful liners and hammies came!!!! Thank you javakittie!!
They are really beautiful and so well made
The rattikins will have to wait until this weekend for their Kat Special's to be put up and enjoyed (and hopefully not chewed...ever!...wishful thinking I know. :roll:
Here is the Sage Side
And the Aqua Side
But Lisbet discovered the aqua set, crawled into the decker and has already approved...
Is this all for me??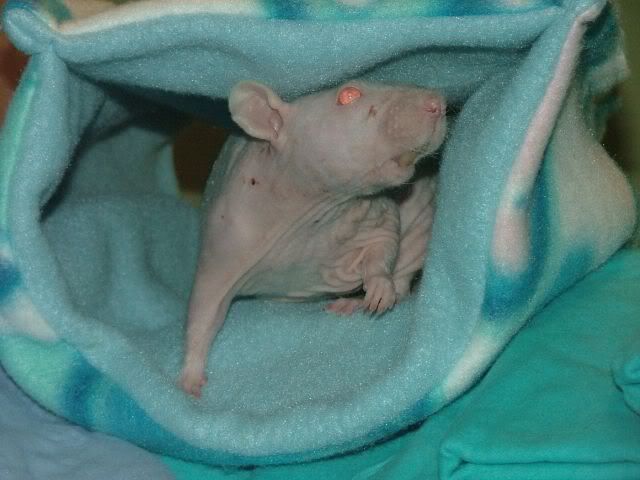 Stay Tuned for the Big Reveal in the Cages...